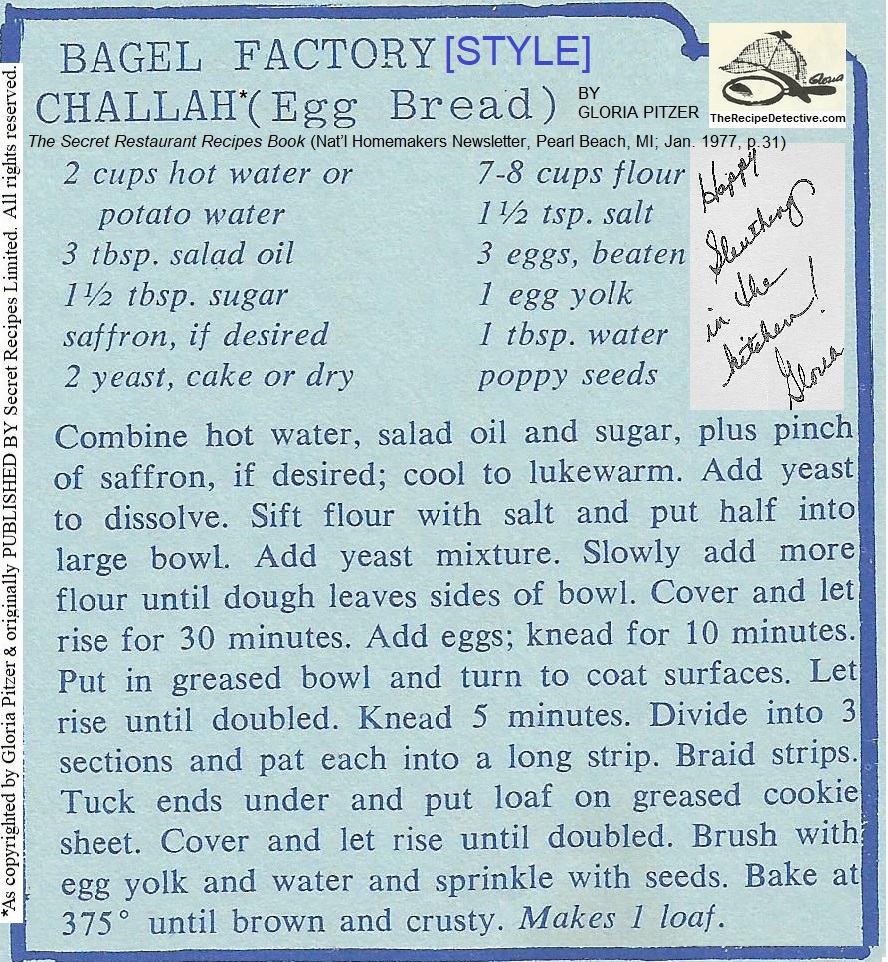 BAGEL FACTORY (STYLE) CHALLAH
[aka: Egg Bread]
By Gloria Pitzer, as seen in… The Secret Restaurant Recipes Book (National Homemakers Newsletter, Pearl Beach, MI; Jan. 1977, p. 31).
INGREDIENTS:
2 cups hot water or potato water
3 TB salad oil
1½ TB sugar
Pinch of saffron, if desired
2 yeast, cake or dry [pkg.]
7-8 cups flour
1½ tsp salt
3 eggs, beaten
1 egg yolk
1 TB water
Poppy seeds
INSTRUCTIONS:
Combine hot water, salad oil, and sugar; plus, a pinch of saffron, if desired. Cool to lukewarm. Add yeast to dissolve. Sift flour with salt and put half into large bowl. Add yeast mixture. [Mix well.] Slowly add more flour until dough leaves sides of bowl.
Cover and let rise for 30  minutes. Add eggs and knead for 10 minutes. Put in greased bowl and turn to coat surfaces. Let rise until doubled [in size]. Knead 5 minutes. Divide into 3 sections and pat each into a long strip. Braid strips [together].
Tuck ends under and put on greased cookie sheet. Cover and let rise until doubled [in size]. Brush with egg yolk and water [mixed together] and sprinkle with [poppy] seeds. Bake at 375°F until brown and crusty. Makes 1 loaf.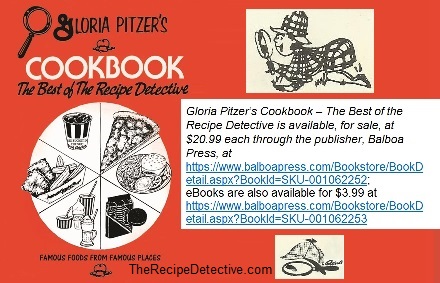 See also…