#ThankGodItsMonday, again. Thus, #HappyMonday to all! I look forward to every Monday because they're my 52 Chances a year, in which I get to share Memories of My Mom with you!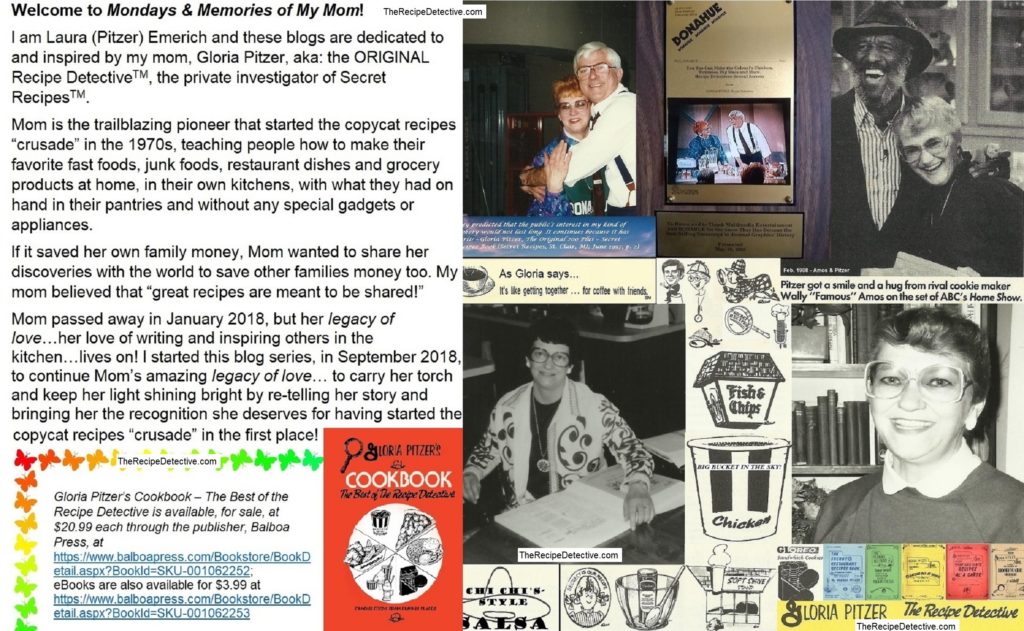 We're almost at the end of October. Today's Halloween Eve (aka: Devil's Night) and tomorrow, Halloween will be kicking off October's farewell party. Incidentally, October is also Halloween Safety Month.
Whether you celebrate Halloween by trick-or-treating through a neighborhood or hosting or attending a party – who doesn't love dressing up and pretending to be someone (or something) else for one day/night? It brings out the kid in us.
There was a time when Halloween was revered as a demonic day. Just like every other holiday, it seems, we've Americanized it – into a celebration of imagination; embracing the scariness and thrills of old folklore stories. It's probably the most creative holiday.
Halloween has become such a star of the fall celebrations, it's surpassed Thanksgiving's fame. You could say it's probably just as popular as Christmas is among the winter celebrations. Retail marketing has launched many campaigns making it a fun (and profitable) celebration. Even Hollywood cashes in on the Americanized spirit of Halloween.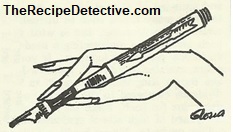 FROM MOM'S MEMORIES…
As seen in…
No Laughing Matter, a syndicated column by Gloria Pitzer (no date on reprint)
[Originally printed in her syndicated Food For Thought column, circa 1969]
HALLOWEEN TRICK IS FINDING WEIRD ATTIRE
EVERY YEAR, I KEEP hoping somebody will do something about Halloween costumes. Shopping for really weird costumes poses a problem when we are still offered the same monotonous choices we were given back in the Neo-Saddle-Shoe days of [my] own tarnished youth.
Somehow, I'll locate those boxes in the attic that contain all the rain-soaked, Donald Duck outfits, Bozo suits, Frankenstein masks with missing elastics, and the gypsy attires. And if I do, I'll be able to clothe an entire hippie colony for at least a year.
Somewhere, I also have a box of threadbare pillowcases stained with licorice and lipstick that didn't wash out. However, if I'm lucky, I won't have to give our 12-year-old a bag this year because he says he's 'going to eat the stuff right on the spot!'
And, if it's an especially good year, he promises to save me all the chocolate Easter bunnies he gets. Mike told me not to worry about getting his sister a mask, 'since Debi doesn't need one!'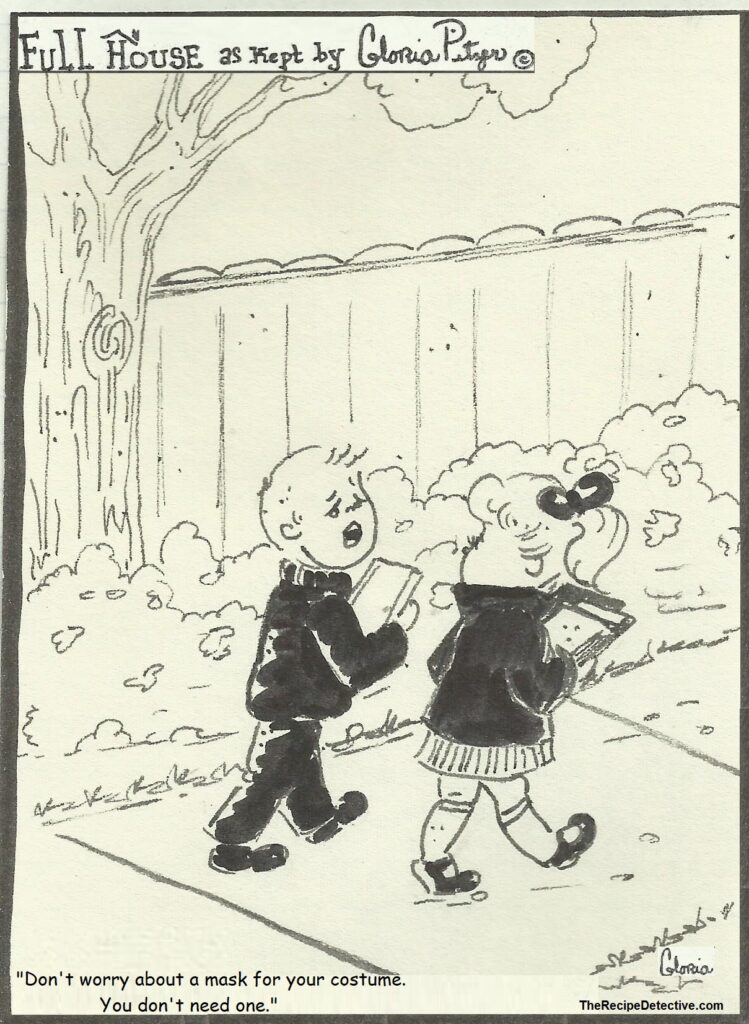 I've decided their father can take them trick-or-treating this year! I'm still quite hurt from the tactless comment made by the neighbor at the end of the block, who offered me the candy corn last year because he thought I had a sensational costume. Trouble was, I wasn't wearing one! I looked like an accident, going somewhere to happen!
'That's my mom!' Mike told the man. 'But if you think she looks scary now, you should see her in the morning!' That kid is going to get underwear for Christmas! In fact, a few more comments like that may turn me against honesty, altogether.
Actually, some of the costumes the kids have dreamed up, themselves, have shown more ingenuity than the manufacturers who produce kids' costumes that are somehow programmed to self-destruct before a mother can find a safety pin to fasten the neck opening.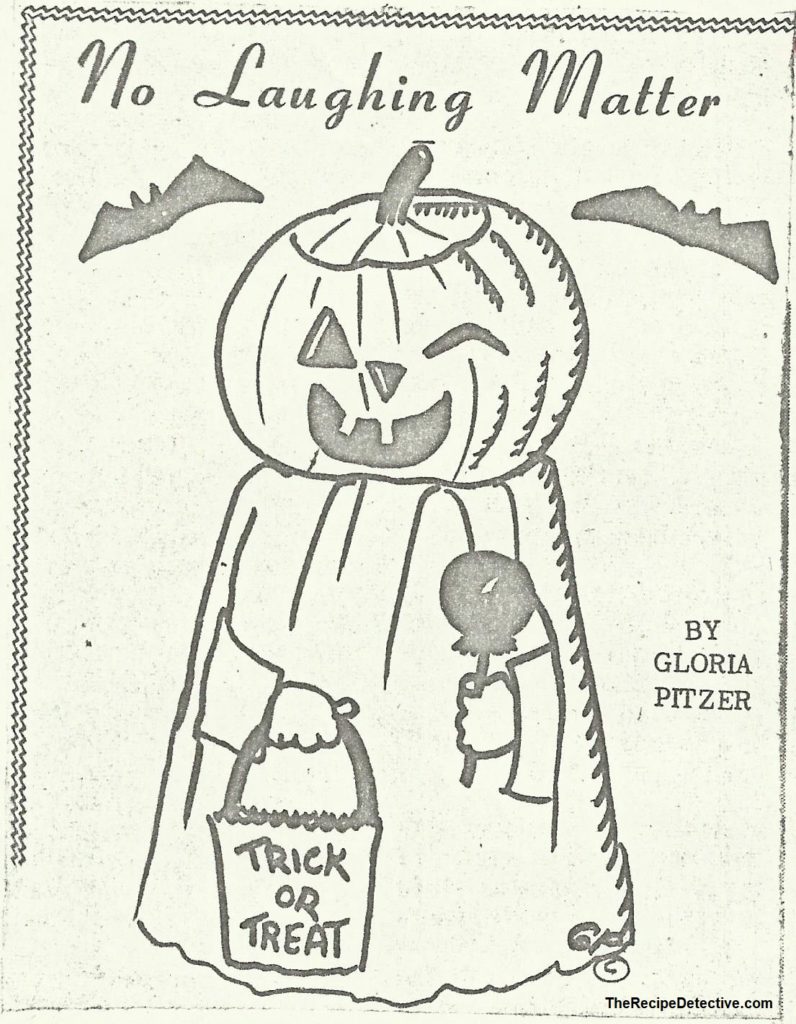 You'd think, for $2.98, they would at least put gripper snaps or zippers or supply you with safety pins on those skimpy outfits. Do they care that a mother cannot locate a safety pin when she needs one, without summoning the aid of Mannix and Mr. Keane, Tracer of Lost Persons?
Trying to find safety pins for Halloween costumes in October is as likely as finding D batteries for Christmas toys in December! Naturally, all my good suggestions went out the window, so the kids tried to put their own costumes together and I'm supposed to act surprised, when they come calling at our house Halloween night.
Now, maybe I won't be able to recognize my offspring, but one thing's for sure… I can certainly identify my sheets! Or, if you'll excuse the pun – they don't have a ghost of a chance of fooling me!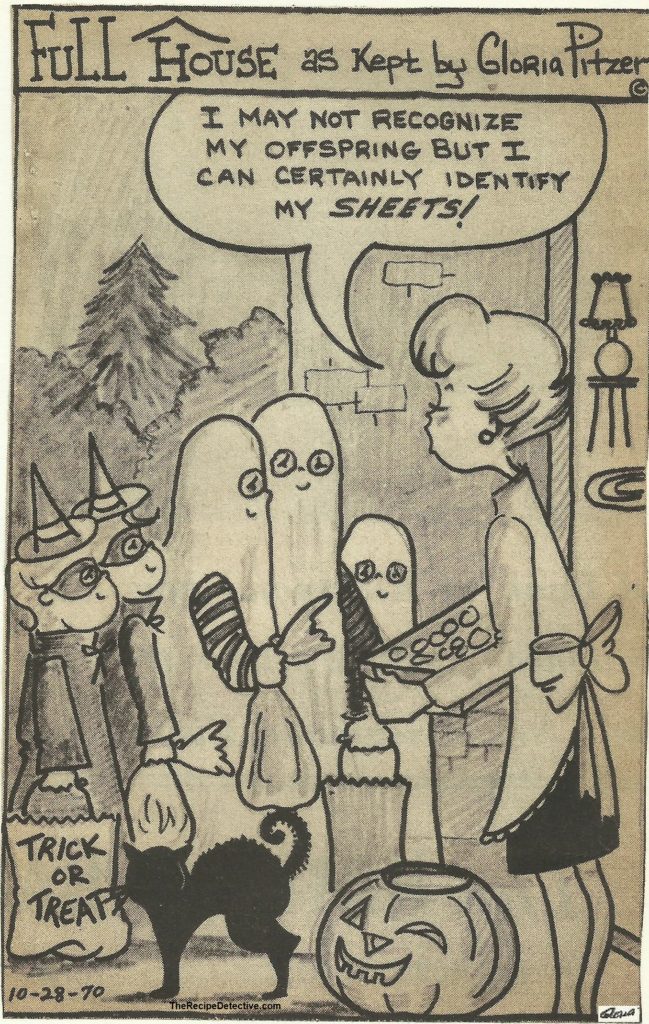 Communities and local media sources encouraged families to take the scariness out of what was once known as "All Hallows Eve". Americanizing the holiday put the focus on FUN, with activities and treats for everyone; while still enjoying bonfires and costumes, but as parties to strengthen families and community ties – not to ward off evil spirits.
By the 20th century, parades, pumpkin festivals, pumpkin-carving events, scary movies, corn mazes, haunted houses, and neighborhood "trick-or-treating" were incorporated into the mix of fun (and frightening) activities, for celebrating Halloween.
The 21st century added "Trunk-or-Treating" parking lot gatherings for safe and fun community events geared toward the family. Simultaneously, it took haunted houses to a whole new level of bone-chilling thrills and terror, for those who like to indulge. Check out the Detroit area's own Eloise Asylum, voted #5 in the country and #1 in the state.
[NOTE: To learn more about the origins of Halloween and how it came to be what we celebrate now, check out History.com.]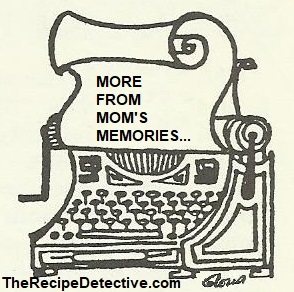 MORE FROM MOM'S MEMORIES…
As seen in…
Food For Thought, a syndicated column by Gloria Pitzer [circa 1973]
EVERYDAY IS HALLOWEEN AROUND HERE!
WHERE WE LIVE, in 'Halloween Heights', trick-or-treat is nothing to get excited about. I mean, explaining mischief to the kids in this neighborhood is like trying to explain sex to Dr. Reuben. With the kids on our block, Halloween is a way of life; religiously observed on any day that has the letter 'Y' in it!
Last year, we rushed out and bought 100 pieces of penny candy. A lot of good that did! The first kid who rang our doorbell wanted to borrow a cup of bullets. The year before that, nobody rang the doorbell… Somebody had stolen it.
And to think that when we first moved into this neighborhood, from the 'big city' 8 years ago; things were so dull all we had to look forward to was our dentist appointments. We couldn't wait until some families moved in, with children for ours to play with.
Imagine our surprise when we got our wish but learned that those kids gave incentive lectures to pickpockets. They carry their BB guns around in violin cases. Even their sweatshirts are inscribed with slogans like 'Boris Karloff is a SISSY!' 'The mafia wants to join you!' And… 'Do unto others before they do it unto you!'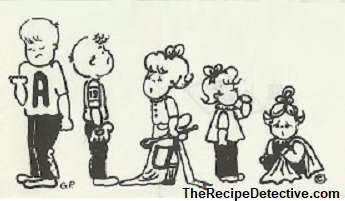 Halloween to these kids is about as exciting as Girl Scout Thinking Day is to the Godfather. They don't have time to fool around with child's play. At least, not until they've finished putting up all of their signs, reading: 'KEEP ON THE GRASS!'
I don't understand them at all. Halloween used to be a marvelous time for masquerading and mischief when our parents would take us to the Five-and-Dime to select a costume and warn us not to fall for the first ugly face we see.
The kind of costumes we used to wear for trick-or-treat would completely turn off today's kids. After all, they dress that way for school every day. There was always something so wonderfully scary about when we were kids. The kids in this neighborhood aren't scared by anything.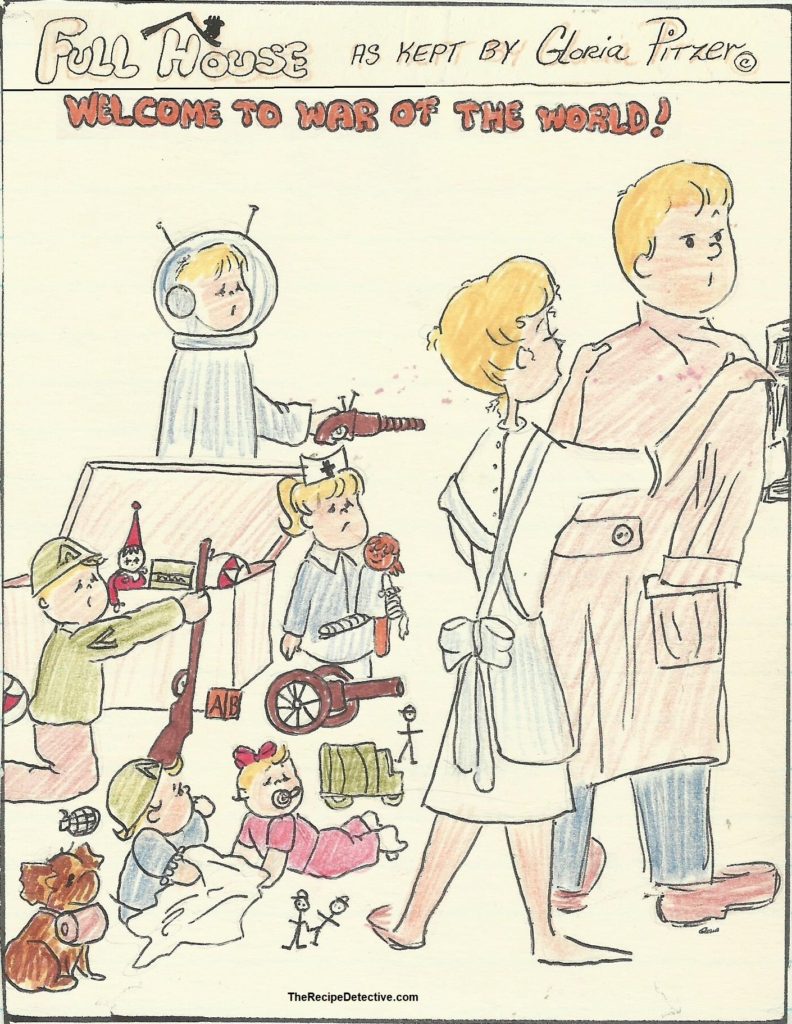 They aren't afraid of their parents. They aren't afraid of the police. They'd probably run Godzilla out of town if they had the chance! For the kids in this neighborhood, doing a good deed is making a contribution in your name to local crime statistics.
Be careful! If one of them ever asks you for the time, it means they want your watch! Listen! Because of the kids in this neighborhood, my Avon lady sends me my order BY MAIL!
Remember how kids used to swallow goldfish as a teenage prank? Well, around here the kids swallow piranhas! Fortunately, though, they haven't bothered me much. Somebody told them the syndicate has a contract on me – and they didn't realize that it meant my column was being carried in newspapers across the country.
It wouldn't do any good to pass out candy to these kids, this Halloween. By the time they ring the bell, we look through the peephole, unfasten the lock, slide back the bolt, unhook the chain, leash-up the German shepherd, disconnect the burglar alarm, and open the door – it would be Thanksgiving!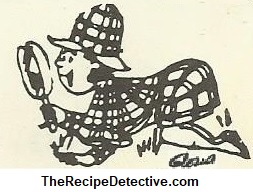 LAST THOUGHTS…

In a few weeks (the 23rd), it'll be Thanksgiving. Two weeks after that, is the start of Hanukkah (Dec. 7-15, for 2023); which is followed, in another two weeks, by the Winter Solstice and Yule observations (on Dec. 21st). Those are quickly ensued by the Christmas, Kwanzaa, and New Year's celebrations, as well.
Blink your eyes and suddenly the Super Bowl festivities will be upon us, followed quickly by Fat Tuesday (aka: Mardi Gras) and Valentine's Day, a few days later. Before you know it, we'll also be celebrating St. Patrick's Day, which is closely followed by the celebration of the spring equinox.
The one common denominator in almost all of these great celebrations is food!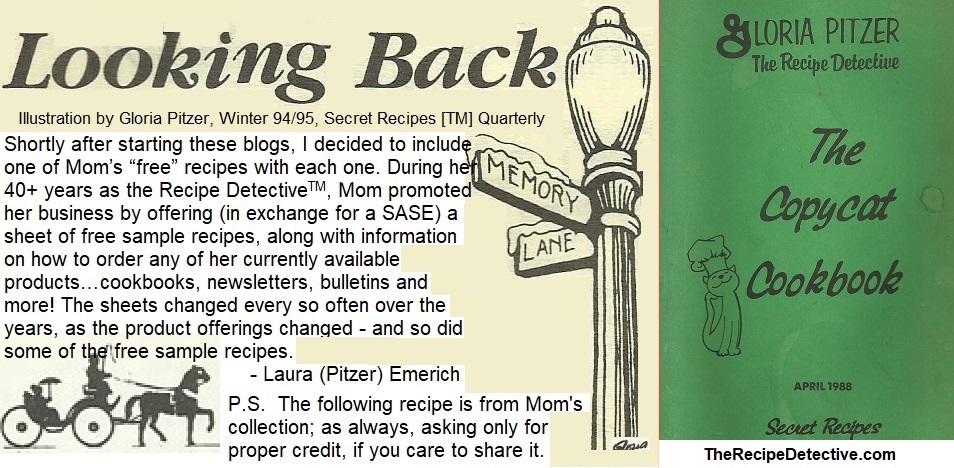 IN CLOSING…
In honor of this still being October and National Dessert Month, as well as National Apple Month, here's Mom's copycat recipe for "Apple Square Pan Pie" [inspired by Marie Calender's (Los Angeles, CA)]; as seen in her self-published cookbook, The Copycat Cookbook (Secret RecipesTM, St. Clair, MI; April 1988, p. 75).
[NOTES: Mom's Butter Crust recipe, mentioned in this recipe, can be found on the Recipes tab of this website. Additionally, I first shared this recipe, in 2020, on Kathy Keene's 'Good Neighbor' show, which used to air on WHBY (Appleton, WI), before she retired.]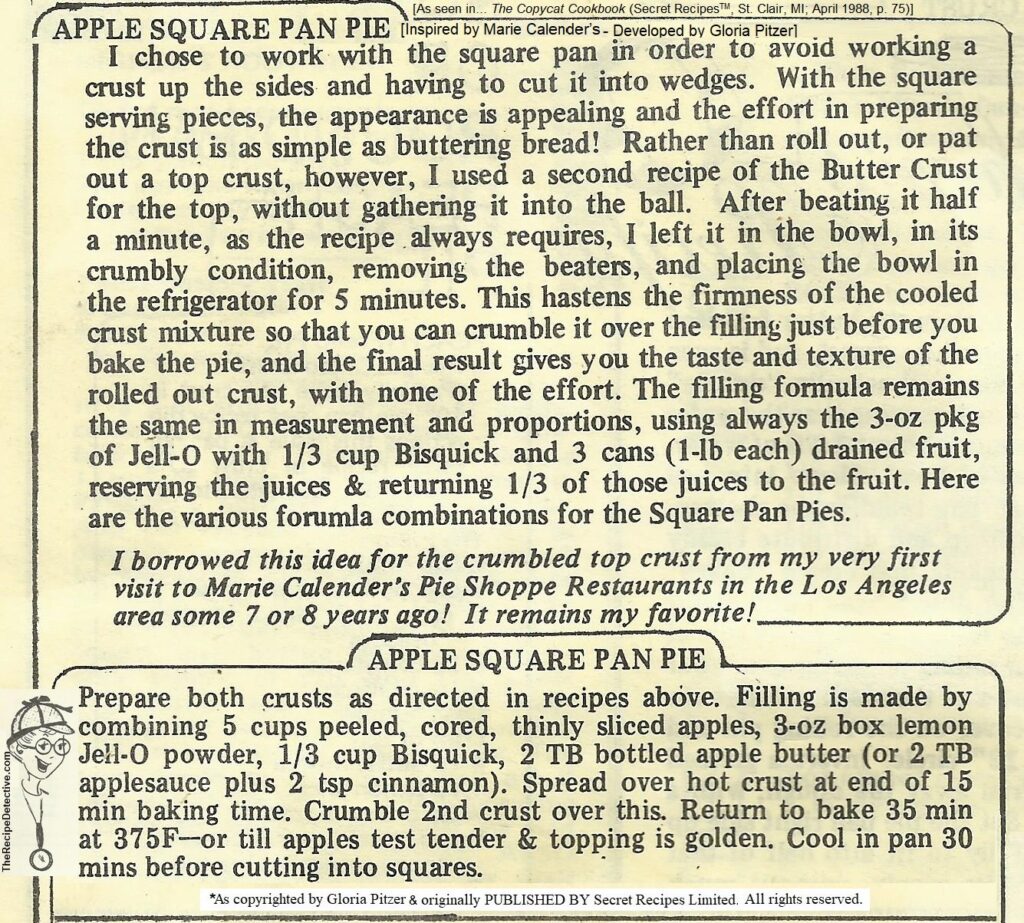 P.S. Food-for-thought until we meet again, next Monday…
October is still observing… Eat Better & Eat Together Month, German-American Heritage Month, Italian-American Heritage Month, National Applejack Month, National Bake and Decorate Month, National Chili Month, National Cookie Month, National Fire Prevention Month, National Book Month, National Cookbook Month…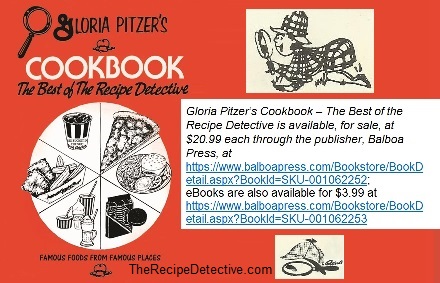 …National Kitchen & Bath Month, National Pasta Month, National Pickled Peppers Month, National Pizza Month, National Popcorn Poppin' Month, National Pork Month, National Pretzel Month, National Sausage Month, National Seafood Month, National Women's Small Business Month, National Work and Family Month…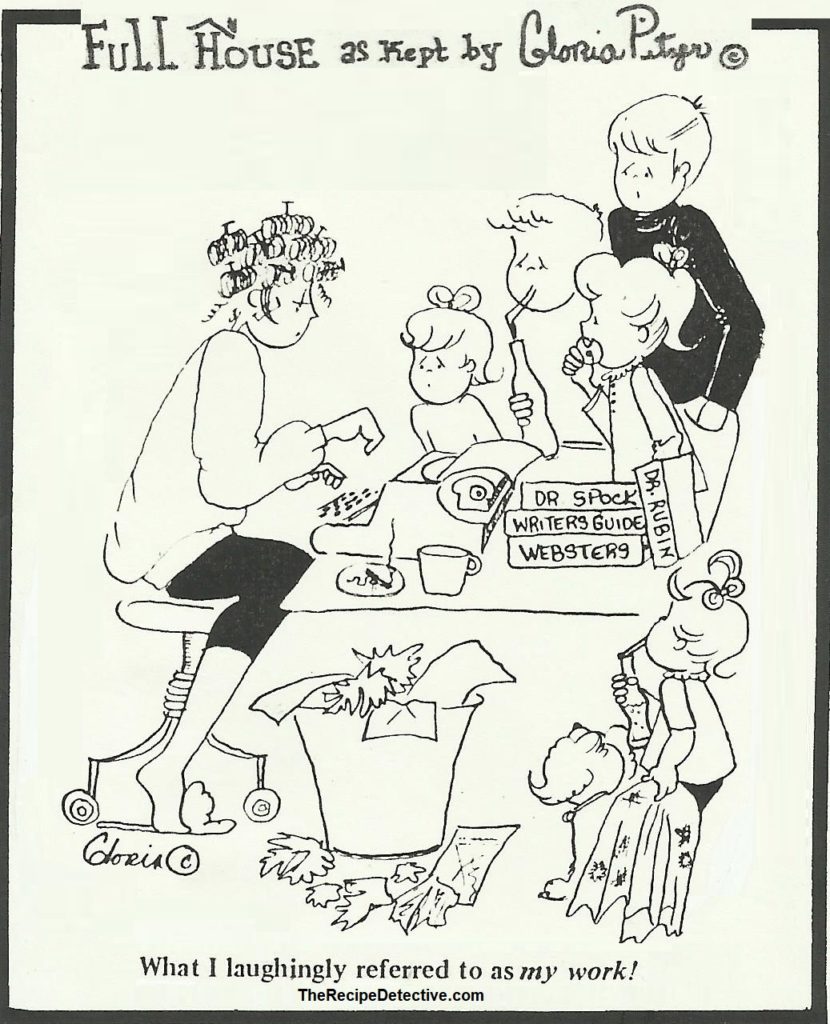 …Pear and Pineapple Month, Polish American Heritage Month, Positive Attitude Month, Rhubarb Month, Self-Promotion Month, Spinach Lovers Month, Tackling Hunger Month, and Vegetarian Month – and so much more!
Today is also… National Candy Corn Day!
Tomorrow is also… National Caramel Apple Day. Plus, it's still National Caramel Month AND National Apple Month. In honor of all three, here's a bonus, free recipe, for your Halloween treat – Mom's imitation of "Caramel Apples" like we had at Disney World (Los Angeles, CA); as seen in her self-published cookbook, Top Secret Recipes Al'a Carte (Secret RecipesTM, St. Clair, MI; Sept. 1979, p. 11).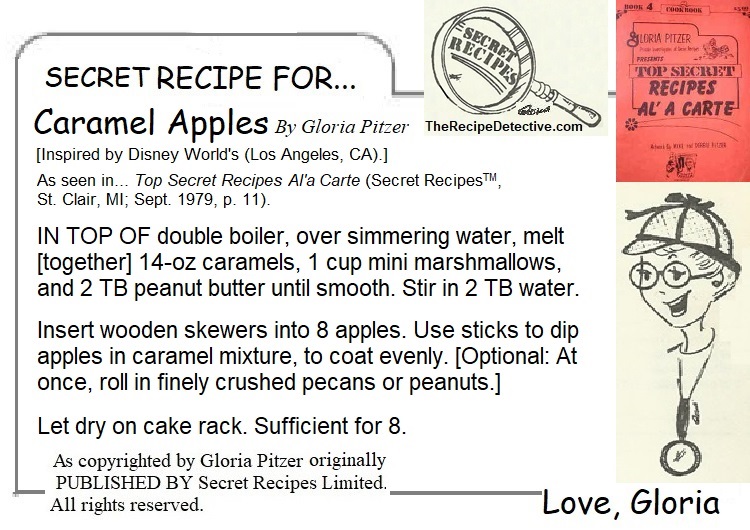 November 1st is… National Authors' Day, National Calzone Day, National Cinnamon Day, National Deep Fried Clams Day, National  Cook For Your Pets Day, and National Vinegar Day! Plus, as the first Wednesday in November (for 2023), it's also… National Stress Awareness Day! Additionally, it's the start of… National Fig Week, which is always November 1st-7th.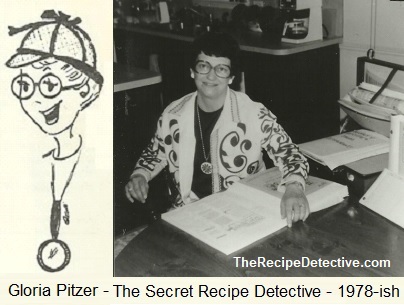 November 2nd is… National Deviled Egg Day and National Ohio Day! Plus, as the first Thursday in November (for 2023), it's also… National Men Make Dinner Day (must cook… no BBQ allowed!)
November 3rd is… National Housewife's Day and National Sandwich Day! Plus, as the first Friday in November (for 2023), it's also… National Jersey Friday!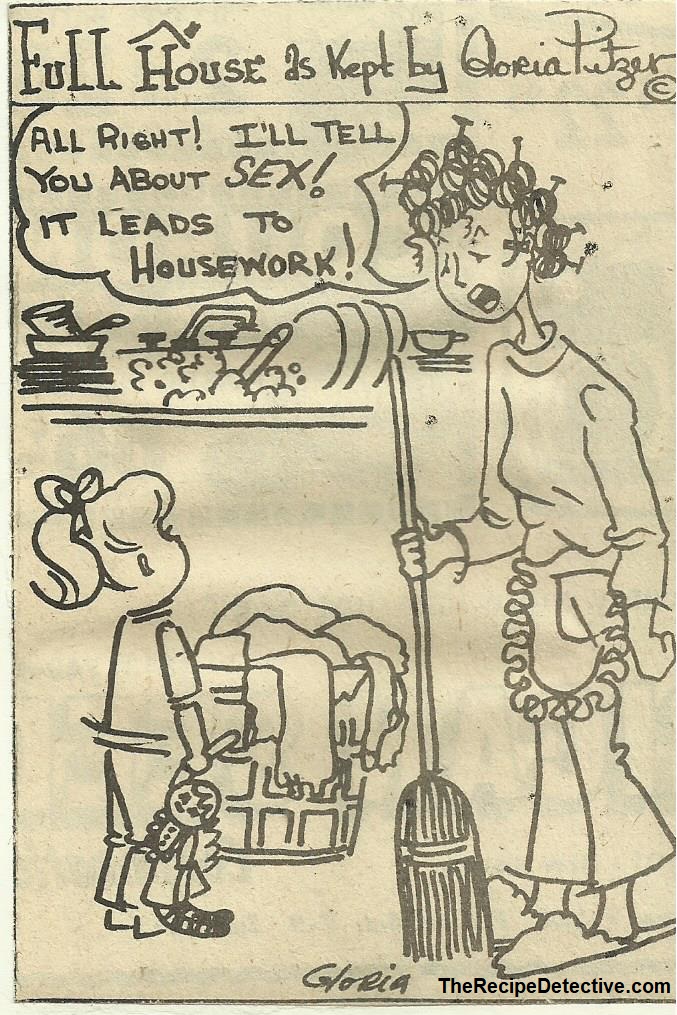 November 4th is… National Chicken Lady Day and National Candy Day! Plus, as the first Saturday in November (for 2023), it's also… National Bison Day and National Play Outside Day, which is always the first Saturday of EVERY month!
November 5th is… National Doughnut Day! Plus, as the first Sunday in November (for 2023)… Daylight Saving Time Ends and Standard Time resumes.

…44 down and 8 to go!