Thank God Its Monday again and, as usual, #HappyMonday to everyone! I personally look forward to all Mondays because they're my 52 Chances a year, in which I get to share Memories of My Mom with you!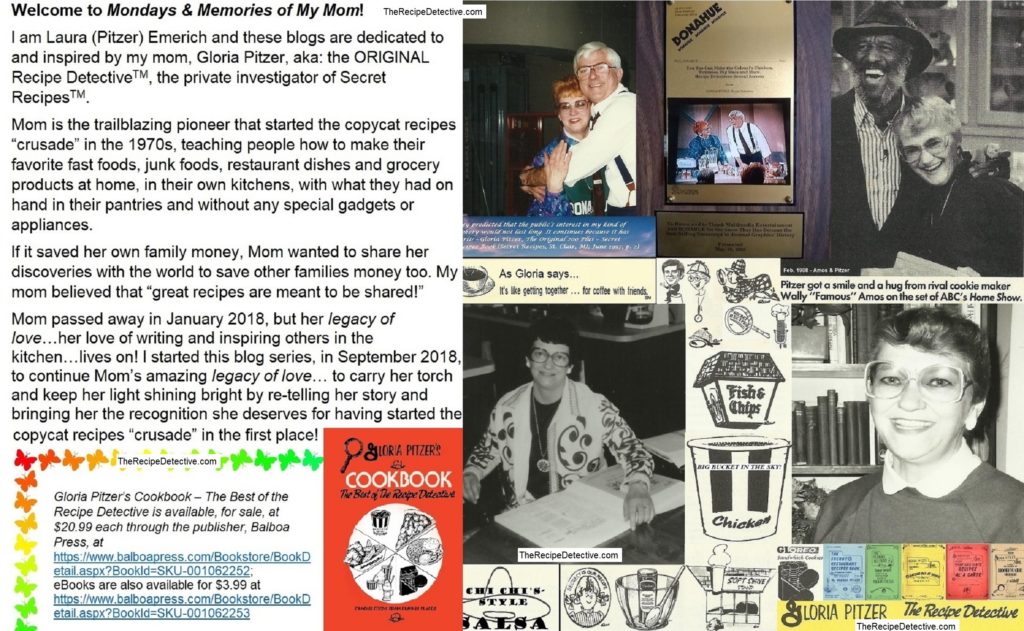 With the hustle and bustle of Christmas in the rearview mirror and in advance of New Year's Resolutions Week, which starts next week, now is usually the time that many of us start focusing on our New Year's resolutions for 2023 – what we want to stop, start, attain, or change about ourselves.
Do you have goals you want to achieve in 2023? You're not alone. Almost everyone makes at least one New Year's resolution each year. According to Wikipedia, making a New Year's resolution is a more common tradition in the Western world than it is in the Eastern one.
Supposedly, the New Year's resolution tradition originated over 4,000 years ago, when ancient Babylonians made year-end promises to the gods, so as to earn their favor in the coming new year. 'Tis the season to contemplate this past year's accomplishments and shortcomings and declare our resolutions for 2023.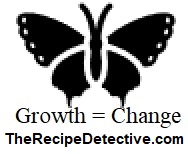 The most common New Year's resolutions are, more often than not, intended to be lifestyle changes – usually related to money or getting more healthy and fit. According to a report from KrisTV.com/news, the Top 10 Most Common New Year's Resolutions… (Dec. 30, 2021), for 2022, are as follows:
Exercise more
Lose weight
Get organized
Learn a new skill or hobby
Live life to the fullest
Save more money / spend less money
Quit smoking
Spend more time with family and friends
Travel more
Read more
That's actually quite similar to every year's most common resolutions. In fact, this kind of looks like my retirement to-do-list, except to quit smoking because I already accomplished that May 1, 2006 – thanks to a book Mom gave me, The Easy Way To Quit Smoking by Allen Carr (Sterling, Sept. 2004).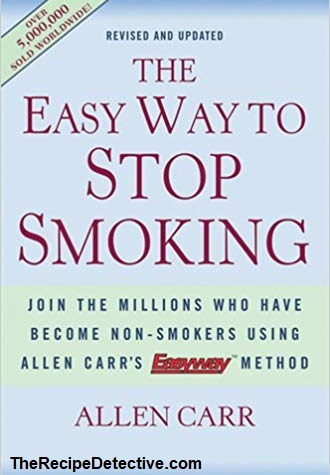 After years of failed resolutions to change this or that about myself, I finally realized when I stopped smoking cigarettes (and have not gone back to it since), that the best route to a successful lifestyle change must first happen in my mind! In other words, "mind over matter" is the first step!
I think Mom heard about Carr's book when it was recommended by Oprah or Dr. Oz, on one of their shows. She went right out to our local "Barnes & Noble" retailer and bought a copy, read it, applied it, and stopped smoking, herself. Then, she bought 3 more copies for me and my two sisters; in hopes that we'd all join the "quit smoking band wagon", with her.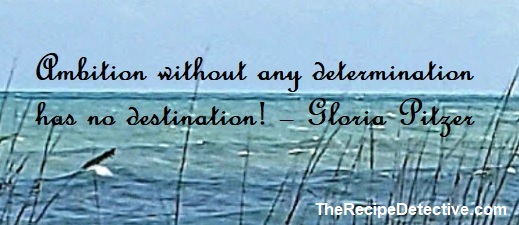 Unfortunately, Mom didn't stick with it and neither did my sisters if they even tried at all. In fact, when she gave me the book, I didn't even want to quit smoking. I enjoyed it. I hadn't even thought about quitting previously, except during each of my pregnancies, in which I only quit for those time periods. Afterwards, I always CHOSE to go back to it.
Nonetheless, I promised Mom that I'd, at least, read the book and think about it. After I finished reading the book, and while I was still thinking about it, I loaned the book to a girlfriend who was dealing with cancer and Chemo. She was struggling with the "want" of smoking over the "want" of quitting. The book's thought process worked for her immediately and she hasn't smoked a cigarette since. That was in March 2006!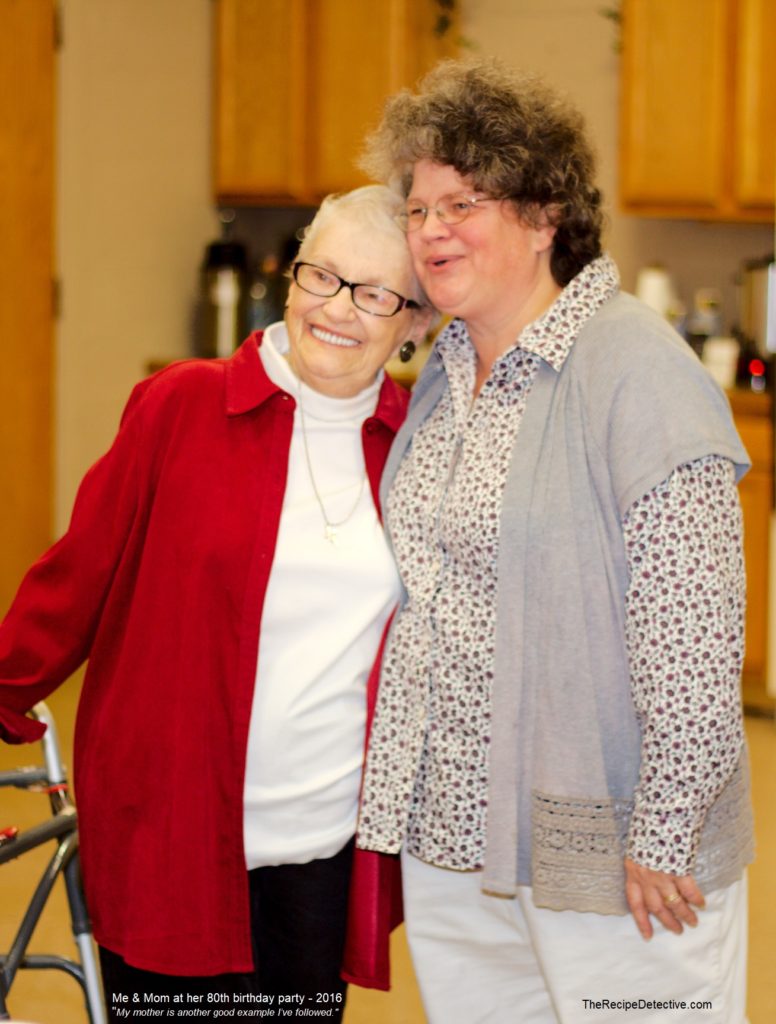 'Live up to the best you can see yourself to be, never compromising with excuses and examining every reason for not doing what you are capable of doing…If, every day, we find a way to contribute our best efforts in thought, in action and with no regrets, we'll never have to fear the future.' – Gloria Pitzer, This is not a Cook Book! It's Gloria Pitzer's Food for Thought (Secret RecipesTM, St. Clair, MI; Oct. 1986, p. 14)
Stress and anxiety often accompany lifestyle changes like stopping smoking or starting a new diet or exercise regimen. Thus, it's so important to be in the right frame of mind, first; so you don't lose it – whether 'it' is your focus or your inspiration or your emotional stability – while you're trying to lose "it" (which could refer to weight or some other health issue)!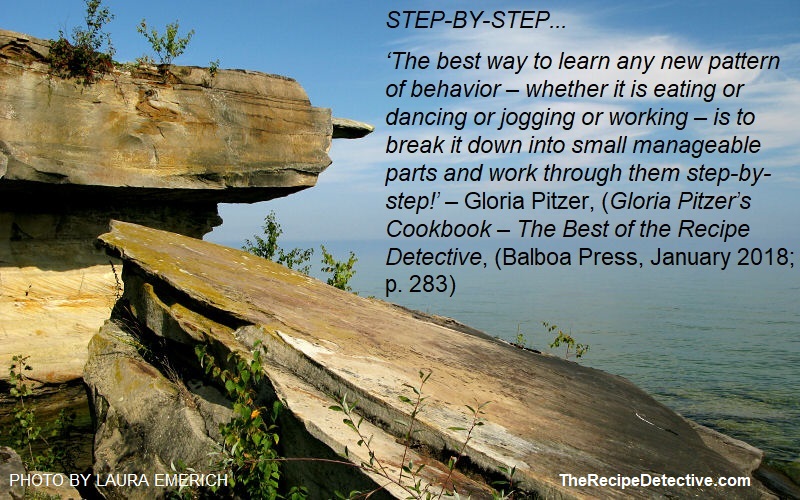 How many resolutions have you made and broke? It might feel comforting to know that it's extremely rare to actually keep a New Year's resolution all year, let alone all Winter. In fact, according to The U.S. News (Dec. 29, 2015) …80 Percent of New Year's Resolutions Fail by mid-February.
Breaking a plan down into a manageable series of short, daily or weekly steps and goals seems to help some people, in relieving stress and anxiety; thus, making it more simple to stay focused. It also offers more continuous motivation to reach each step and goal, while persevering to move on to the next one. One day at a time, one step at a time.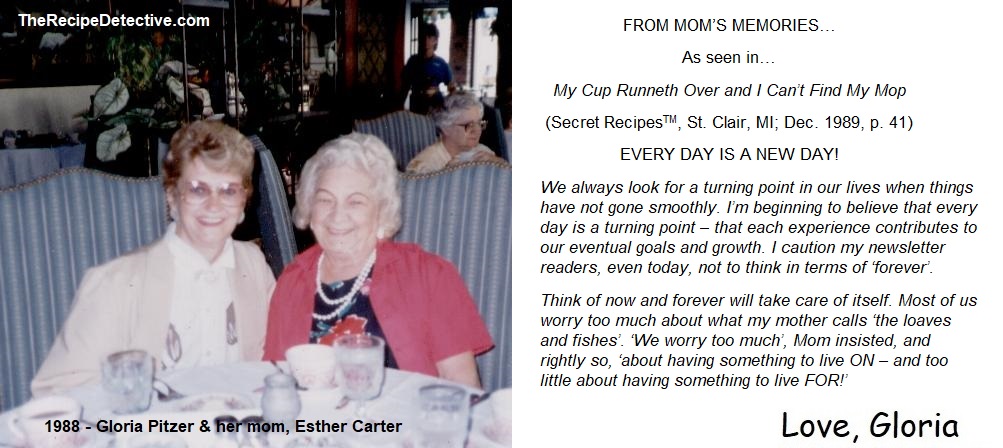 'Having a goal gives us hope and it's hope that keeps us going, enabling us each to meet whatever the world dishes out.' – Gloria Pitzer [This is not a Cook Book! It's Gloria Pitzer's Food for Thought (Secret Recipes, St. Clair, MI; Oct. 1986, p.24)]
I've determined that every day is a defining moment, in which experience and knowledge influence our own personal evolutions. Thus, I think we need to seize those moments and do our best to make the most out of them! It really doesn't matter when you start a resolution. The important thing is to see it through and commit yourself to its eventual success.
Most New Year's resolutions are, more often than not, abandoned at the first sign of failure. There are no rules to the resolutions game. There's nothing preventing you from changing the start or deadline dates, making new resolutions or reiterating resolutions you've already attempted, but from which you fell short.
'Nothing worthwhile comes easily. Half effort does not produce half results. It produces no results! Work, continuous work and hard work, is the only way to accomplish results that last.' – Hamilton Holt, Hard Work With Some Caveats (PennWealth.WordPress.com; May 21, 2018)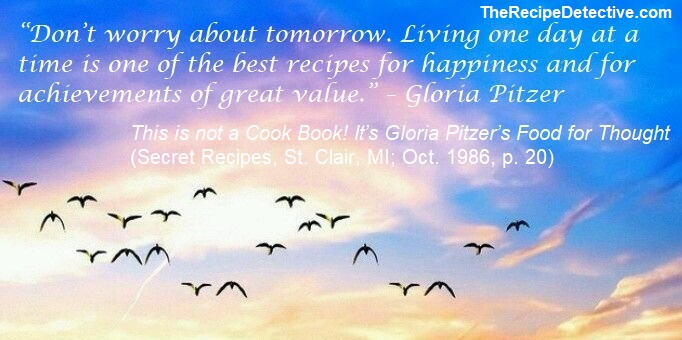 Believe in yourself! The important thing, for success, is to "get back on the horse." According to Mom, it's not a "will" power that leads to any resolution's success, it's a "won't" power – such as, "I won't stop", "I won't give in", "I won't give up", and "I won't quit!"
'Success is not in never failing, but in never fearing to begin again.' – Gloria Pitzer, This is not a Cook Book! It's Gloria Pitzer's Food for Thought (Secret Recipes, St. Clair, MI; Oct. 1986, p. 14)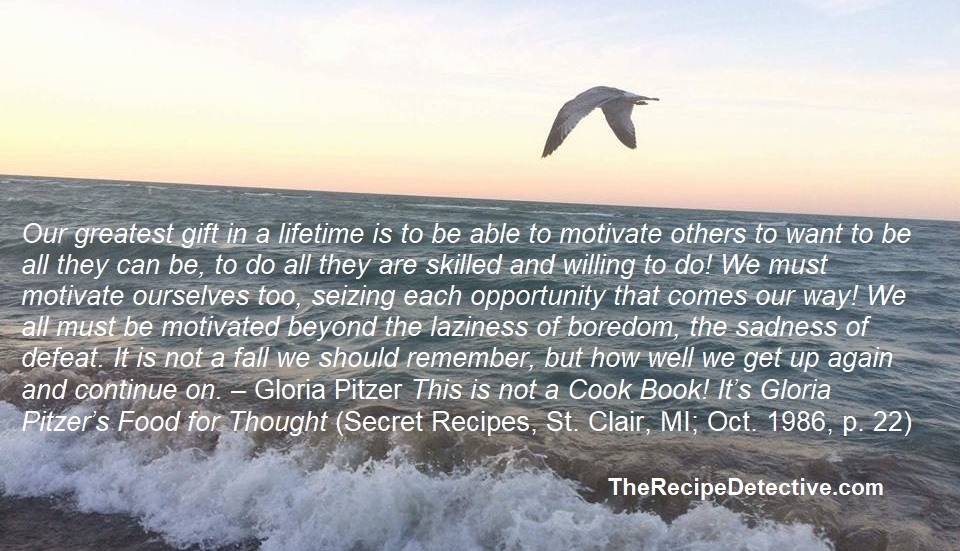 'Start Now! Good thoughts and good feelings reinforce each other…When you hold on to one good thought, the better you'll do things that make you feel good about yourself…Nothing will work for you unless you work for it.' – Gloria Pitzer [This is not a Cook Book! It's Gloria Pitzer's Food for Thought (Secret Recipes, St. Clair, MI; Oct. 1986, p.32)]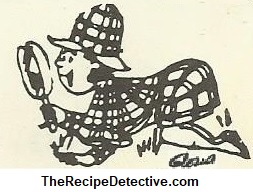 LAST THOUGHTS…
Positivity is believing that every day is a good day – some are just better than others. Therefore, as opposed to saying, "have a good day", Mom would suggest saying, instead, "keep good thoughts". She reasoned, "How can you not have a good day, if you're keeping good thoughts?"
'Keeping good thoughts is a healthy exercise all the way around; but, like any form of exercise, you do have to work at it. And, like any other exercise, the more you work at it, the better it works for you.' – Gloria Pitzer, This is not a Cook Book! It's Gloria Pitzer's Food for Thought (Secret Recipes, St. Clair, MI; Oct. 1986, p. 32)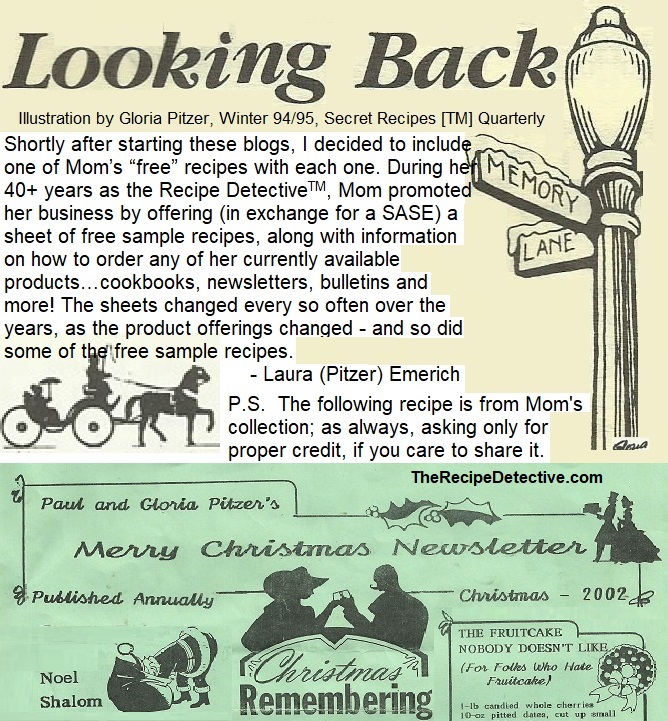 IN CLOSING…
In honor of tomorrow, being National Fruitcake Day, here is Mom's copycat recipe for "Fruitcake Nobody Doesn't Like"; as seen on the front page of her December 2002 Christmas Card/Free Recipes sheet.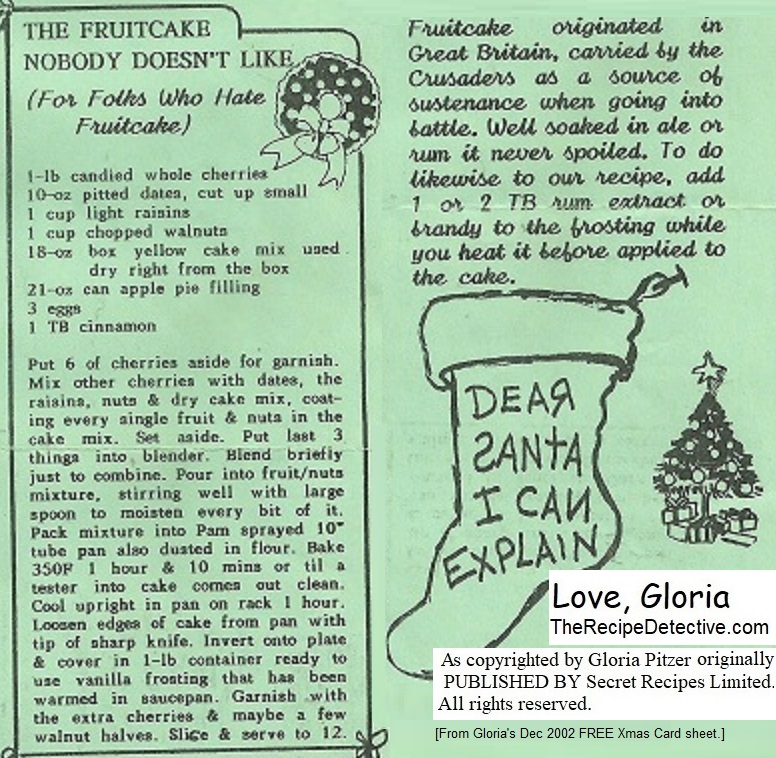 P.S. Food-for-thought until we meet again, next Monday…
December observes, among other things… National Pear Month, National Write A Business Plan Month, National Root Vegetables and Exotic Fruits Month, National Safe Toys and Gifts Month, Worldwide Food Service Safety Month, National Human Rights Month, and Universal Human Rights Month!
Today is also… National Candy Cane Day, National Thank-You Note Day, and Canadian Boxing Day! Plus, it's the start of… Kwanzaa (which is always celebrated December 26th – January 1st).
Wednesday, December 28th is… National Card Playing Day, National Pledge of Allegiance Day, and National Chocolate Candy Day! In honor of the latter, here's a re-share of Mom's famous "Recess Peanut Butter Cups" imitation.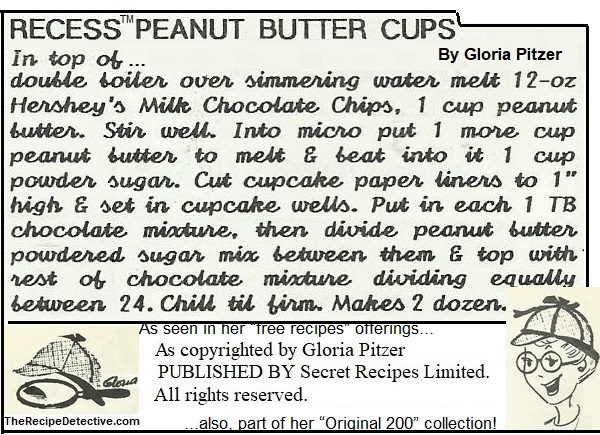 Thursday, December 29th is… National Pepper Pot Day!
Friday, December 30th is… National Bicarbonate of Soda Day, Falling Needles Family Fest Day, and National Bacon Day! Plus, being the last "work day" of the year (for 2022), it's also… No Interruptions Day! In honor of BACON, here's Mom's secret recipe for "Bacon Chip Dip"; as seen in… Gloria Pitzer's Cookbook – The Best of the Recipe Detective (Balboa Press; Jan. 2018, p. 282). [A revised reprint of Gloria Pitzer's Better Cookery Cookbook (Secret RecipesTM, St. Clair, MI; May 1983, 3rd Edition)]!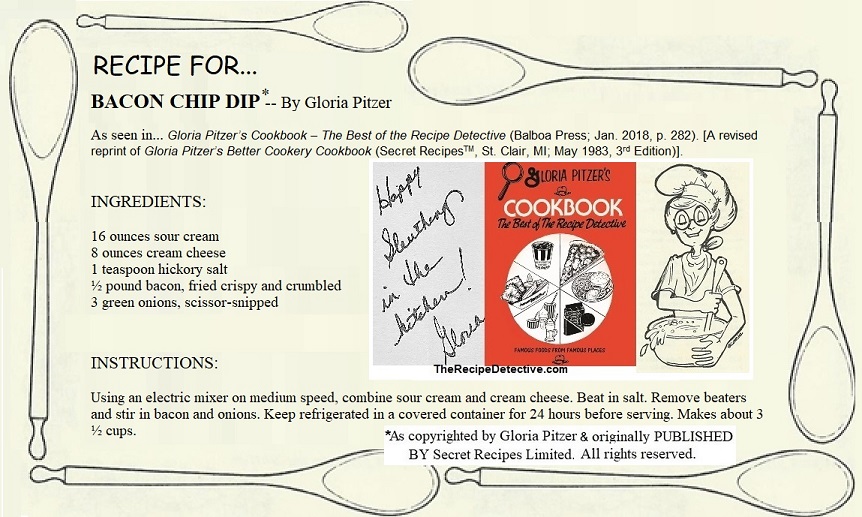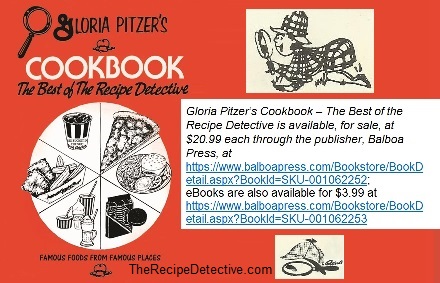 Saturday, December 31st is… National Champagne Day, Make Up Your Mind Day, and New Year's Eve! Plus, every year, from 11:30 p.m. on December 31st to 12:30 a.m. on January 1st, it's the… Universal Hour of Peace! Let there be peace on Earth.
Sunday is January 1st, 2023, which is the start of a whole new month and a whole new year! Happy 2023 to everyone!

…52 down, another year to go!