CHICKEN SALAD A LA HUDSON'S
By Gloria Pitzer, as seen in… Secret Fast Food Recipes, Special Edition (Secret RecipesTM, Marysville, MI; Dec. 1999, p. 28).
INGREDIENTS:
1-lb can mandarin orange sections, drained
1-lb can pineapple chunks, drained
4 cups cooked [and cooled] chicken, cubed
½ cup sliced almonds
½ cup diced celery (*optional)
½ cup sliced grapes (*optional)
1 cup sour cream
1 cup mayonnaise
½ cup sweet orange marmalade
1/8 tsp ground poultry seasoning
INSTRUCTIONS:
Combine [first 4 to 6 ingredients, as listed]. Set aside. Mix [last 4 ingredients as listed]. Pour over chicken mixture [and stir well to incorporate everything]. Cover and chill 24 hours before serving.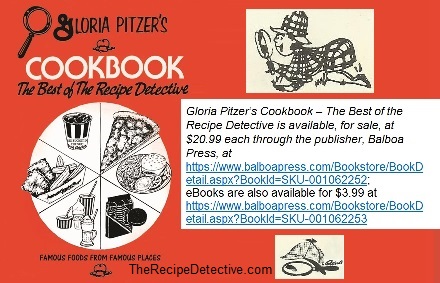 See also…