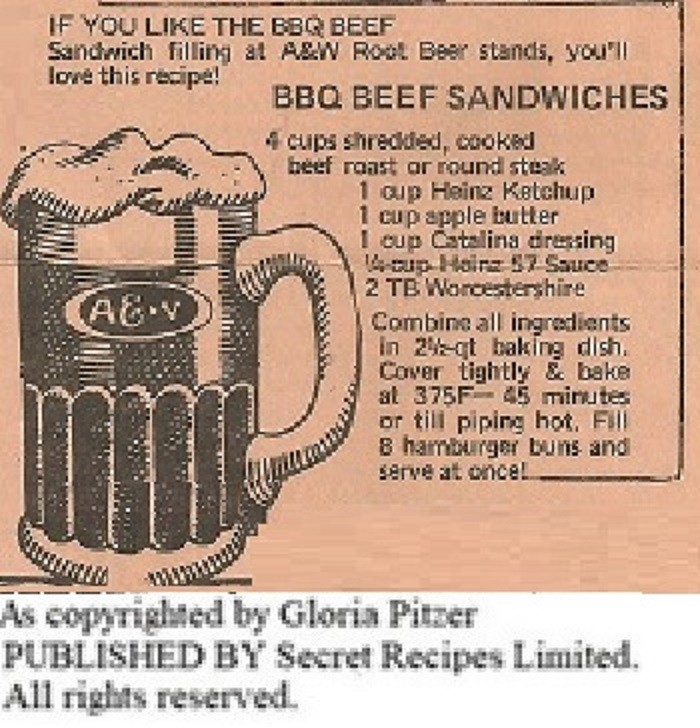 BBQ BEEF SANDWICHES, like A&W's
By Gloria Pitzer, The Copycat Cookbook (Secret Recipes, St. Clair, MI; April 1988, p. 10)
Ingredients:
4 cups shredded, cooked beef roast (or round steak)
1 cup Heinz Ketchup
1 cup apple butter
1 cup Catalina dressing
¼ cup Heinz 57 sauce
2 TB Worcestershire
Instructions:
Combine all ingredients in a 2 ½-qt baking dish.
Cover tightly and bake at 375°F for 45 minutes or until piping hot.
Fill 8 hamburger buns and serve at once!