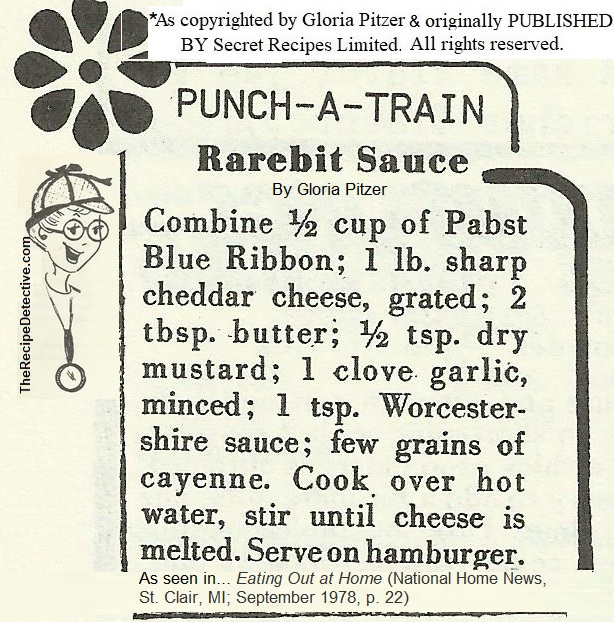 PUNCH-A-TRAIN RAREBIT SAUCE
By Gloria Pitzer, as seen in… Eating Out at Home (National Home News, St. Clair, MI; September 1978, p. 22).
INGREDIENTS:
½ cup Pabst Blue Ribbon beer
1-lb sharp cheddar cheese, grated
2 TB butter
½ tsp dry mustard
1 clove garlic, minced
1 tsp Worcestershire sauce
A few grains of cayenne [pepper]
INSTRUCTIONS:
Cook [ingredients, as listed, in top of double boiler] over hot water, stirring until cheese is melted. Serve on hamburgers.
See also…