MASA HARINA IMITATION
By Gloria Pitzer, as seen in… Gloria Pitzer's Cookbook – Best Of The Recipe Detective (Balboa Press; Jan. 2018, p. 70). [A revised reprint of Gloria Pitzer's Better Cookery Cookbook (Secret RecipesTM, St. Clair, MI; May 1983, 3rd Edition).]
INGREDIENTS:
1 cup all-purpose flour
¼ cup yellow or white cornmeal
¼ cup finely crushed cornflakes cereal
INSTRUCTIONS:
Combine all-purpose flour with yellow or white cornmeal and cereal. Sift the mixture together 3 times and store in a covered container at room temperature for up to 60 days. Multiply the ingredients as needed. Makes a good understudy for the commercial corn flour.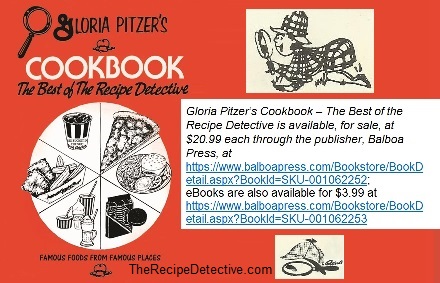 See also…