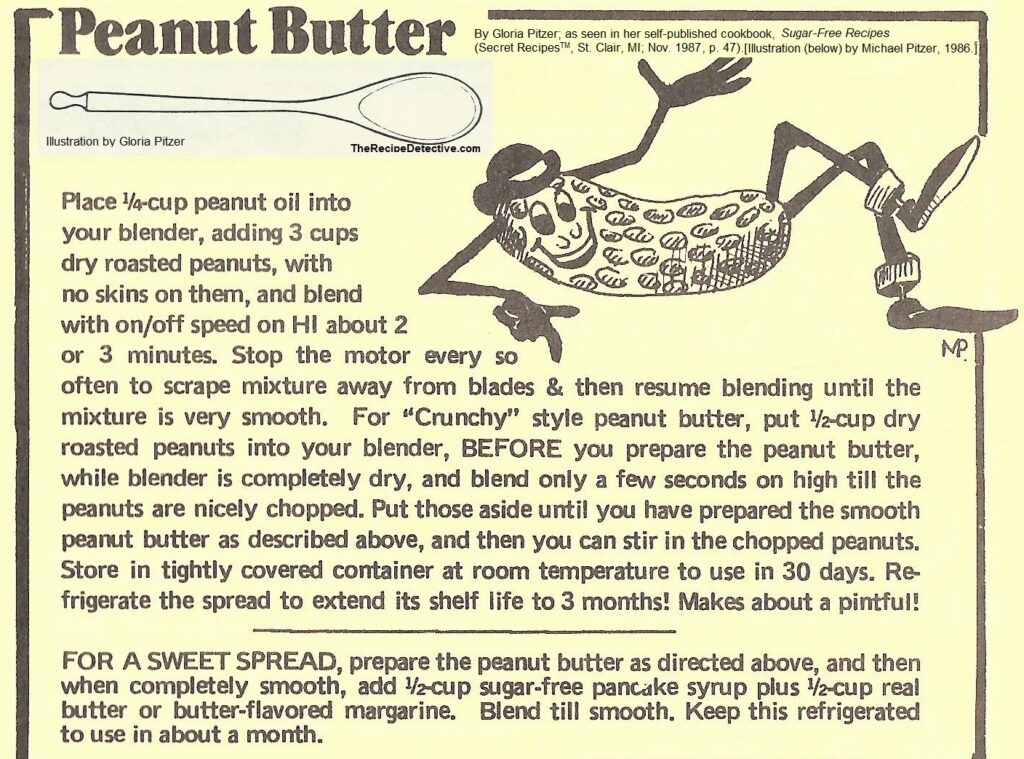 Peanut Butter (Sugar-Free)
By Gloria Pitzer, as seen in… Sugar-Free Recipes (Secret RecipesTM, St. Clair, MI; Nov. 1987, p. 47)
INGREDIENTS:
¼ cup peanut oil
3 cups dry roasted peanuts, shelled and skinned
INSTRUCTIONS:
Place peanut oil in blender. Add peanuts and blend, with on/off [agitation], on high speed about 2 or 3 minutes. Stop motor every so often to scrape mixture away from blades and then resume blending until the mixture is very smooth.
For "crunchy style" peanut butter, put a half cup of the dry roasted peanuts [with no skins on] in the blender BEFORE you prepare the peanut butter, while the blender is completely dry, and blend only a few seconds on high, until the peanuts are nicely chopped.
Put those aside until you have prepared the smooth peanut butter, as described above, and then you can stir in the chopped peanuts. Store in tightly covered container at room temperature, to use in 30 days. Refrigerate the spread to extend its shelf life to 3 months! Makes about a pint!
FOR A SWEET SPREAD: prepare the peanut butter as directed above and then, when completely smooth, add ½ cup sugar-free pancake syrup, plus ½ cup real butter (or butter-flavored margarine). Blend until smooth. Keep this refrigerated to use in about a month.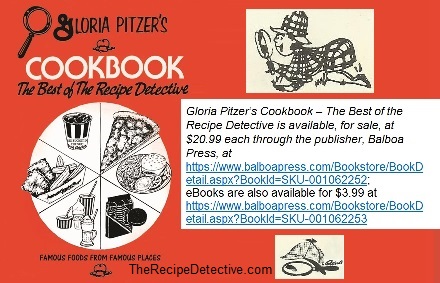 See also…