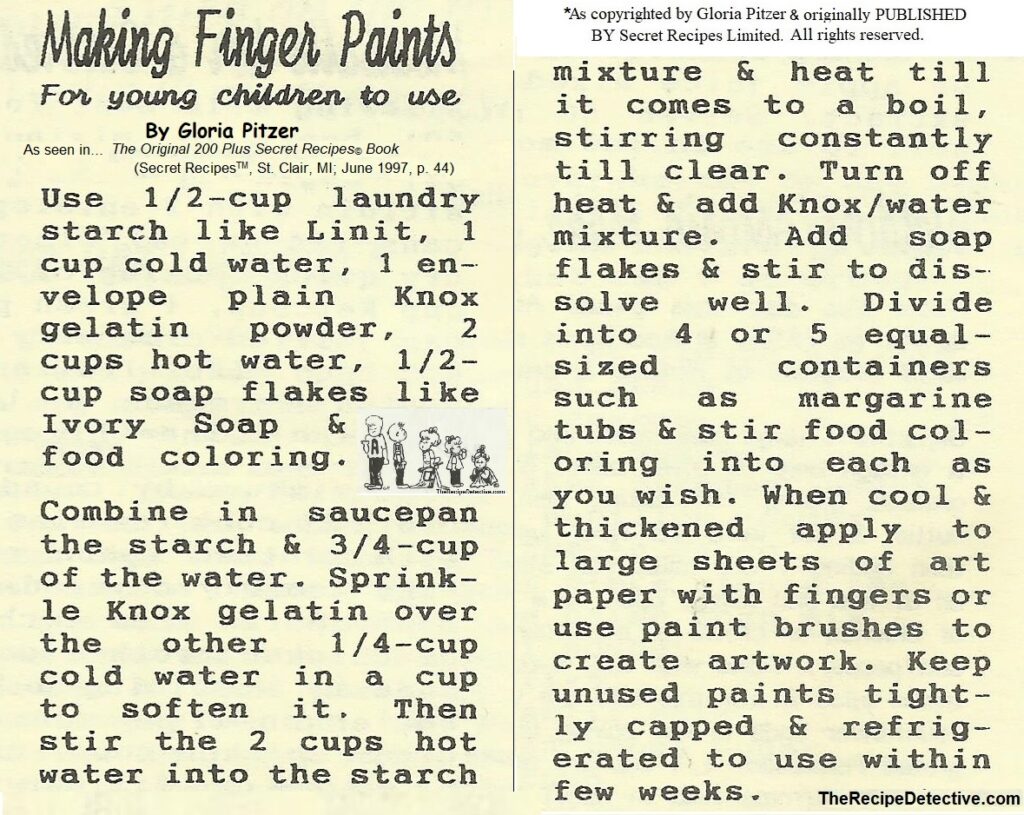 HOMEMADE FINGER PAINTS
By Gloria Pitzer, as seen in… The Original 200 Plus Secret Recipes© Book (Secret RecipesTM, Marysville, MI; June 1997, p. 44).
INGREDIENTS:
½ cup laundry starch, like Linit
1 cup COLD water
1 envelope plain Knox gelatin powder
2 cups HOT water
½ cup soap flakes, like Ivory
Food coloring
INSTRUCTIONS:
Combine, in saucepan, the starch and ¾ cup of the COLD water. Sprinkle gelatin powder over the other ¼ cup of the COLD water, to soften it. Then stir the HOT water into the starch mixture and heat until it comes to a boil, stirring constantly, until clear.
Turn off heat and add gelatin mixture. Add soap flakes and stir, to dissolve well. Divide into 4 or 5 equal sized containers, such as [small] margarine tubs [or baby food jars] and stir [different colors of] food coloring into each, as you wish. When cooled and thickened, apply to large sheets of art paper with fingers or paint brushes to create artwork.
Keep unused paints tightly capped and refrigerated, to use within a few weeks.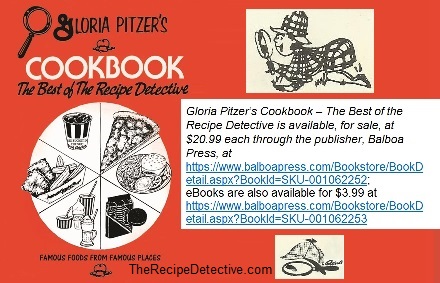 See also…