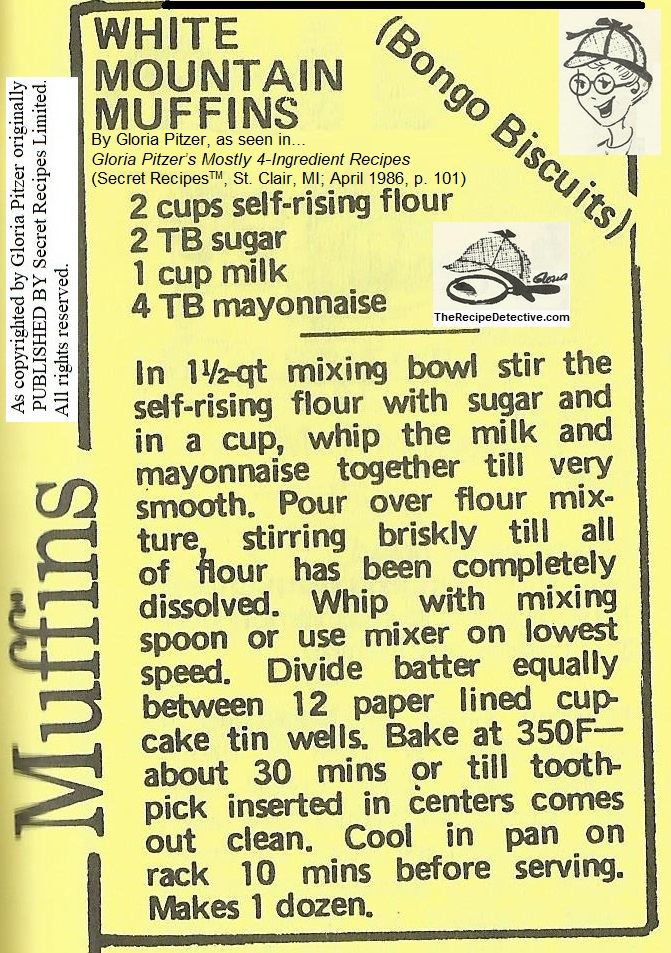 WHITE MOUNTAIN MUFFINS
By Gloria Pitzer, as seen in… Gloria Pitzer's Mostly 4-Ingredient Recipes (Secret RecipesTM, St. Clair, MI; April 1986, p. 101).
INGREDIENTS:
2 cups self-rising flour
2 TB sugar
1 cup milk
4 TB mayonnaise
INSTRUCTIONS:
In 1½-qt mixing bowl, stir the self-rising flour with the sugar; and, in a cup, whip the milk and mayonnaise together, until very smooth. Pour over flour mixture, stirring briskly until all of flour has been completely dissolved. Whip with mixing spoon or use [electric] mixer on lowest speed.
Divide batter equally between 12 paper-lined cupcake tin wells. Bake at 350°F about 30 minutes or until toothpick inserted in centers comes out clean. Cool in pan, on rack, for 10 minutes, before serving. Makes 1 dozen [muffins].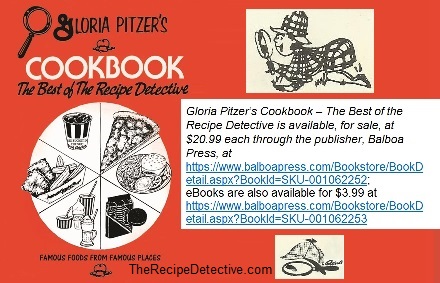 See also…