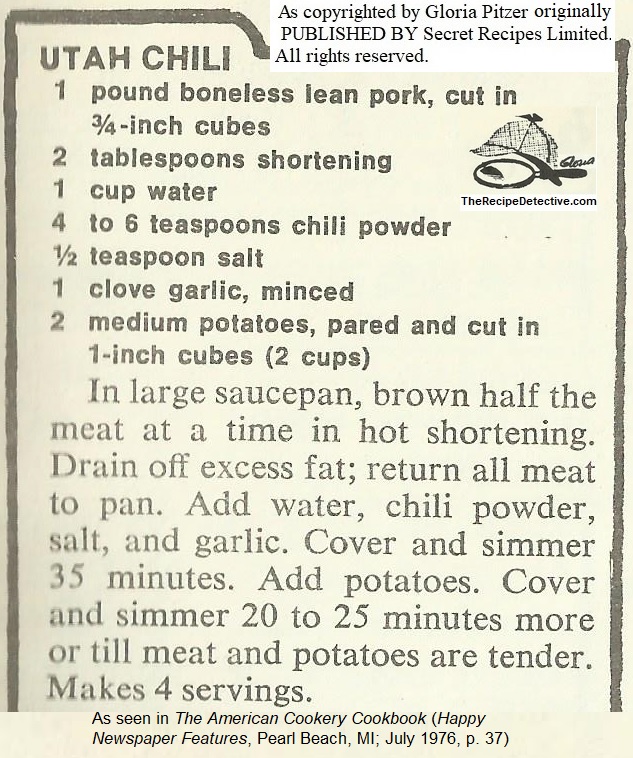 UTAH CHILI
By Gloria Pitzer, as seen in… The American Cookery Cookbook (Happy Newspaper Features, Algonac, MI; July 1976, p. 37)
INGREDIENTS:
1 lb. boneless lean pork, cut in ¾-inch cubes
2 TB shortening
1 cup water
4-6 tsp chili powder
½ tsp salt
1 clove garlic, minced
2 medium potatoes, pared and cut in 1-inch cubes (about 2 cups)
INSTRUCTIONS:
In large saucepan, brown half the meat at a time in hot shortening. Drain off excess fat; return all meat to pan. Add water, chili powder, salt, and garlic. Cover and simmer 35 minutes. Add potatoes. Cover and simmer 20 to 25 minutes more or until meat and potatoes are tender. Makes 4 servings.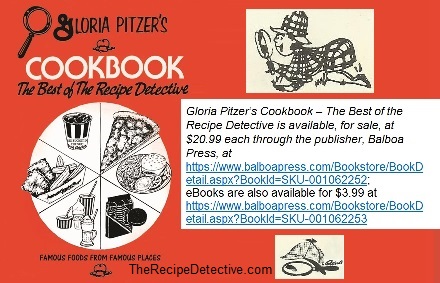 See also…