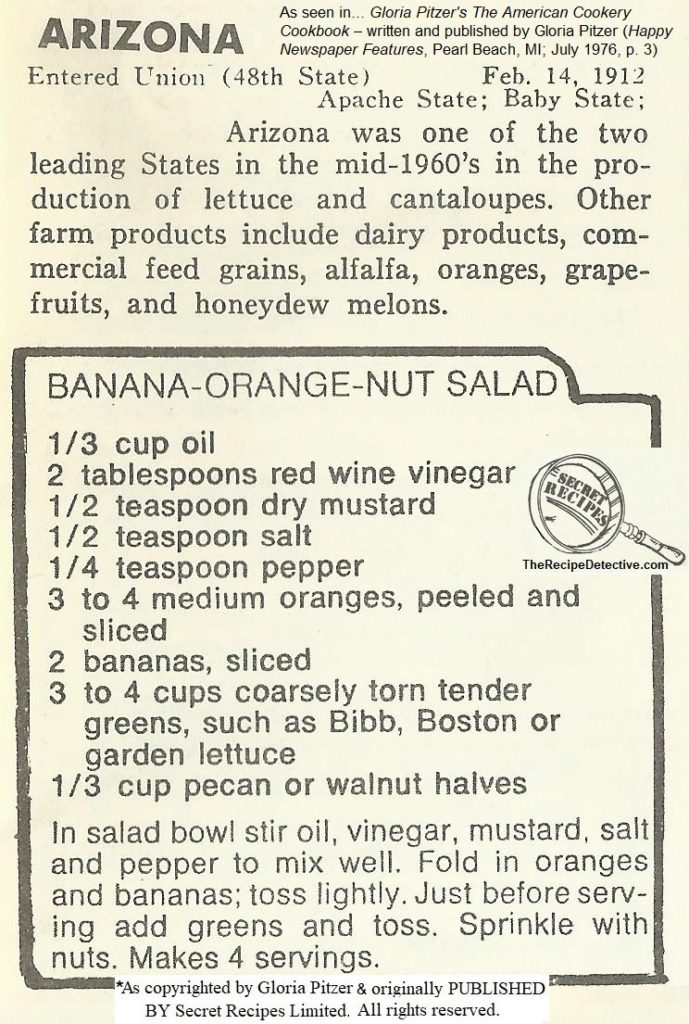 ARIZONA BANANA-ORANGE-NUT SALAD
By Gloria Pitzer, as seen in… Gloria Pitzer's The American Cookery Cookbook (Happy Newspaper Features, Pearl Beach, MI; July 1976, p. 3).
INGREDIENTS:
1/3 cup oil
2 TB red wine vinegar
½ tsp dry mustard
½ tsp salt
¼ tsp pepper
3 to 4 medium oranges, peeled and sliced [or sectioned]
2 bananas, peeled and sliced
3 to 4 cups coarsely torn, tender greens
1/3 cup pecan or walnut halves
INSTRUCTIONS:
In salad bowl, stir [together] oil, vinegar, mustard, salt, and pepper to mix well. Fold in oranges and bananas; [then] toss lightly. Just before serving, add greens and toss [again]. Sprinkle with nuts. Makes 4 servings.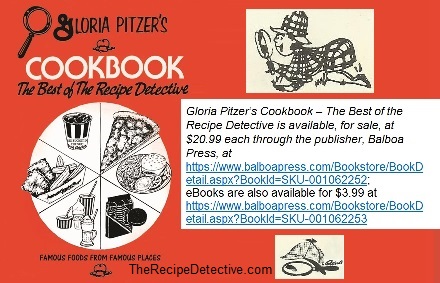 See also…