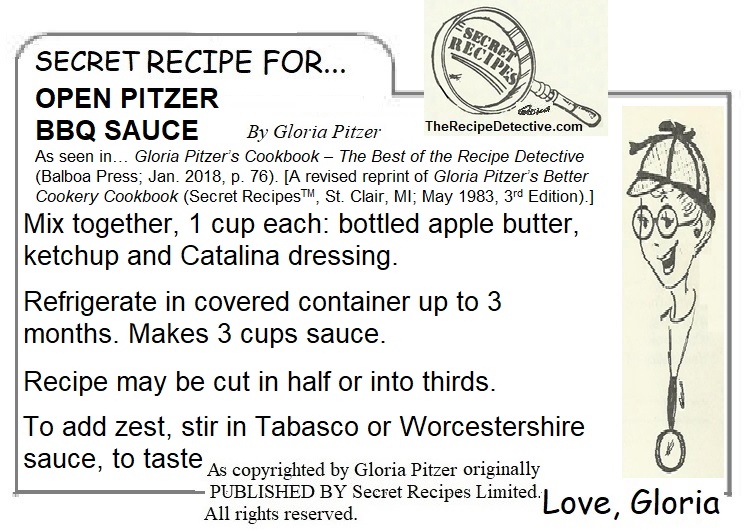 OPEN PITZER BBQ SAUCE
By Gloria Pitzer, as seen in… Gloria Pitzer's Cookbook – The Best of the Recipe Detective (Balboa Press; Jan. 2018, p. 76). [A revised reprint of Gloria Pitzer's Better Cookery Cookbook (Secret RecipesTM, St. Clair, MI; May 1983, 3rd Edition).]
INGREDIENTS:
1 cup bottled apple butter
1 cup ketchup
1 cup Catalina dressing
INSTRUCTIONS:
Mix together, [ingredients, as listed]. Refrigerate in covered container up to 3 months. Makes 3 cups sauce. Recipe may be cut in half or into thirds. To add zest, stir in Tabasco or Worcestershire sauce, to taste.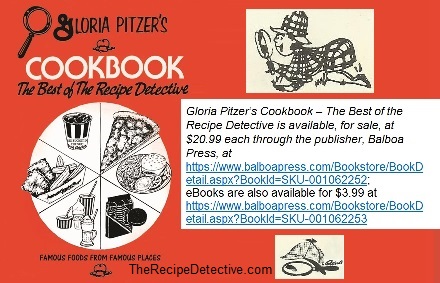 See also…