#HappyMonday to one and all! I personally look forward to every Monday because they're my 52 Chances a year, in which I get to share Memories of My Mom with you!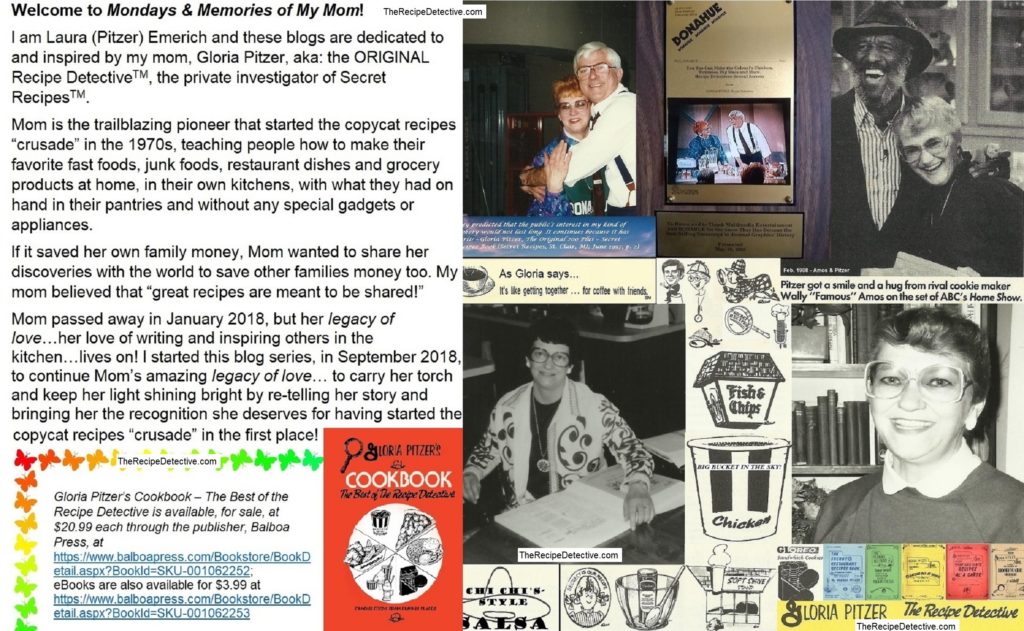 Summer is officially past the half-way mark, now. It's on its way out so that fall can come in for a quick blaze of glory before we hunker down for the long winter months. Since last week was Simplify Your Life Week, I started my fall-cleaning early, to get rid of a lot of things I've collected and don't really use.
I've been "getting ready" to have a yard sale ever since spring had sprung, waiting for the weather to be favorable for a full weekend, in which we don't have other engagements. Summertime sure is a busy time but, also, a fun time. That must be why it seems to pass so quickly – because time flies when you're having fun!
#NationalBargainHuntingWeek
#NationalDollarDay
#NationalGarageSaleDay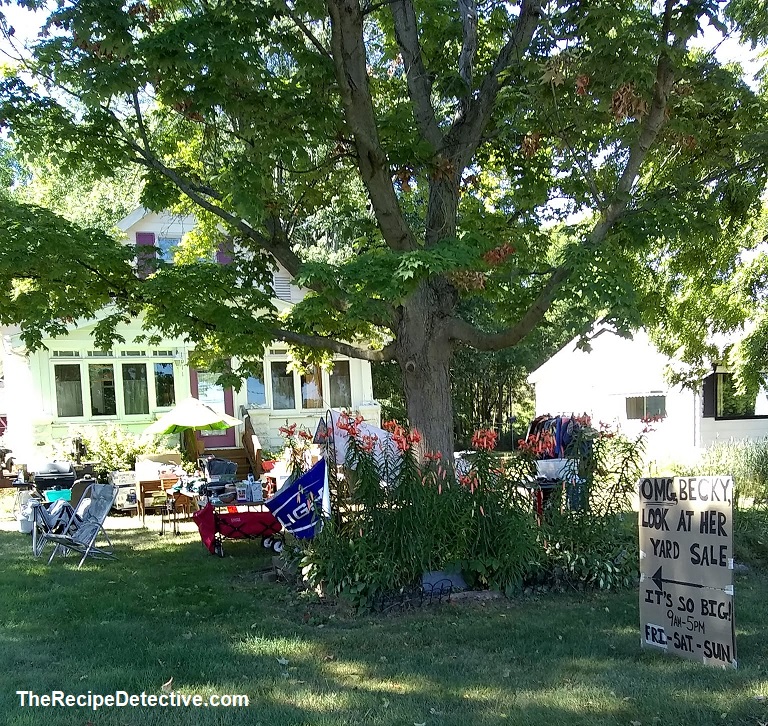 It's the perfect time for a yard sale, now, because this is National Bargain Hunting Week; during which it's also National Dollar Day, today, and National Garage Sale Day, on Saturday! There's an old adage that claims, "One man's trash is another man's treasure." I have a lot of both!
I've been going room-by-room, dividing everything into five categories: "keep", "sell", "donate", "toss" , and "recycle". My current sorting process was first revamped in 2003, inspired by a short-lived, unique, renovation series on TLC that I really enjoyed.
The show was called "Clean Sweep" (2003-2005). It was hosted by Tava Smiley, evolving around a room re-organization and makeover – with carpenter, Eric Stromer, and organizer, Peter Walsh – but first the homeowners had to purge their "disastrous room".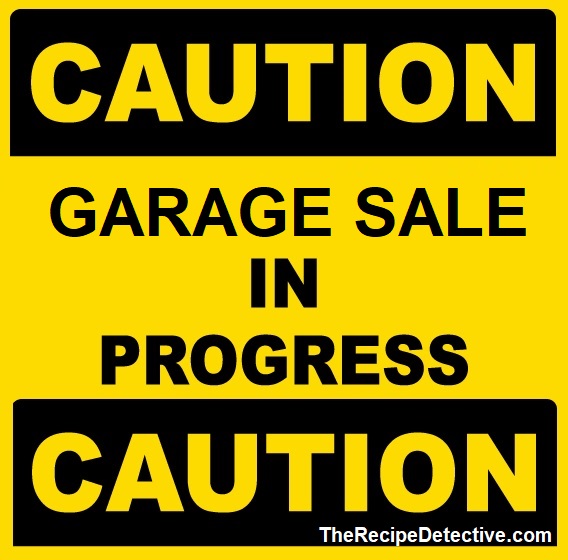 The process included a bit of "hoarder therapy" for the homeowners from Peter, regarding why some people hang on to certain things and how to best let go of them. Everything was divided into four categories – keep, sell, donate, and throw away/toss – as a crafter, I added "recycle", for myself.
After sorting through all of their stuff, while the "Clean Sweep" crew makes-over the homeowners' room, they hold a one-day-only, "prize-winning-competition", yard sale with all the stuff that went into their "sell" pile. It was a lot of fun to watch the whole process.
As a lover of psychology, I also found the "therapy" sessions very enlightening! There are many terms for a garage/yard sale, including rummage sale, jumble sale, tag sale, white elephant sale, fire sale, (living) estate sale, moving sale, treasures sale, and more.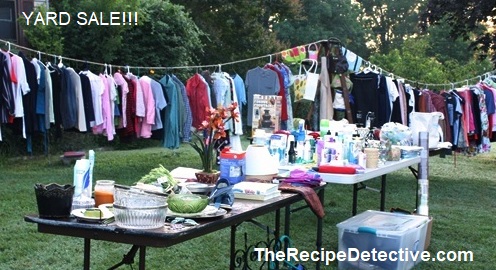 Flea markets are large places where people can collectively rent space/table(s) to sell their "other-people's-treasures", in a large group setting that's convenient for shoppers and sellers, alike. According to WikiHow.com, you can advertise your "whatever-you-want-to-name-it" sale on Facebook, by logging in and going to your newsfeed.
Once there, click on "Events" and "Create Event", filling in the details about your sale then clicking on "Create Event" to save your event. Next, click the "Share" button to advertise it locally. Select "Promote Event" at the top if you want to pay for more advertising time.
Here's a picture of Mom's story about a yard sale she had, back in the 1970s…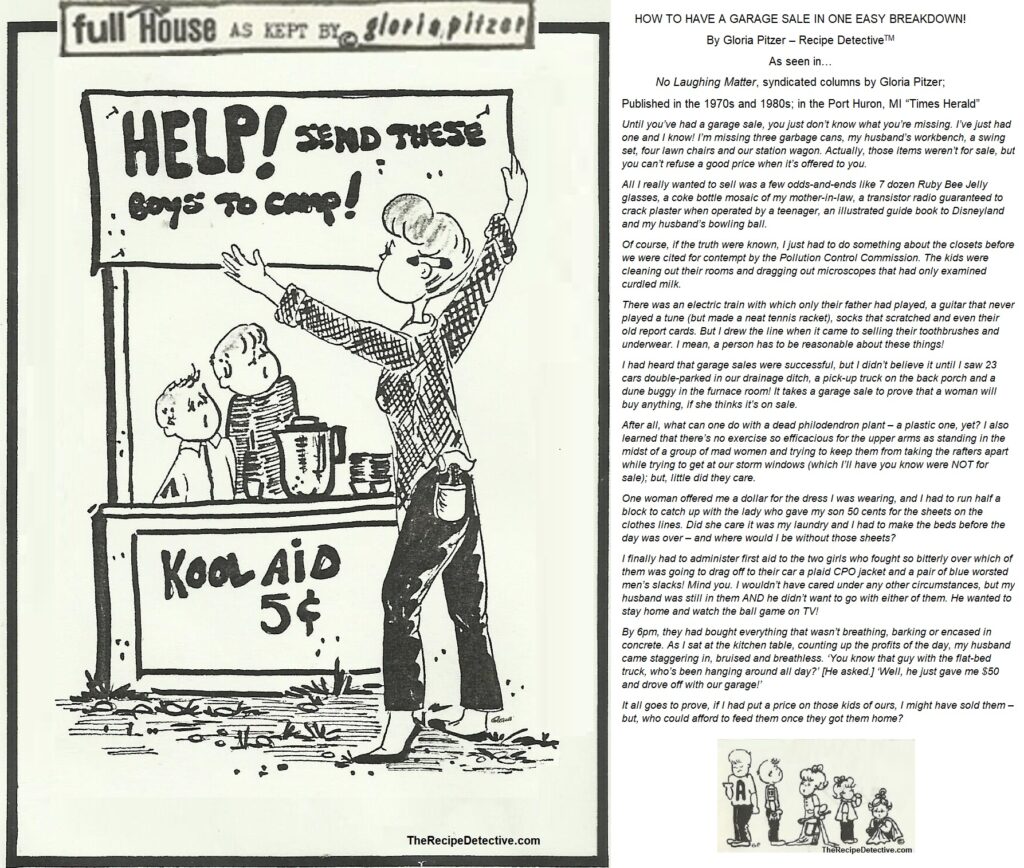 Almost every summer, I've been offering some of my experiences and suggestions for having a successful yard sale… How To Have A Yard Sale In One Easy Breakdown (2019), Spring Has Sprung (2021), and Bargain Hunting (2021). So here are some more tips and information for you.
According to an article, Items That Bring In The Most Money At Garage Sales, by Lauren Hamer (Oct. 16, 2017), with which I totally agree, big-selling items include small kitchen appliances & dishware, tools, exercise equipment, jewelry, coats & clothes, camping gear, hunting/fishing gear, artwork/frames/décor, furniture, and games/toys.
'Knowing your audience is the key to raking in cold hard cash.' – Lauren Hamer, Items That Bring In The Most Money At Garage Sales (Oct. 16, 2017)
The golden rule in the hypothetical world of "yard-sale-pricing" is about 10% of its retail value. An item that has never been used and is still in its original packaging can sell for significantly more, such as 40-50% of retail value. As in anything else, when pricing, there are variables to consider from the age of the item to its condition and a half-dozen other things in between.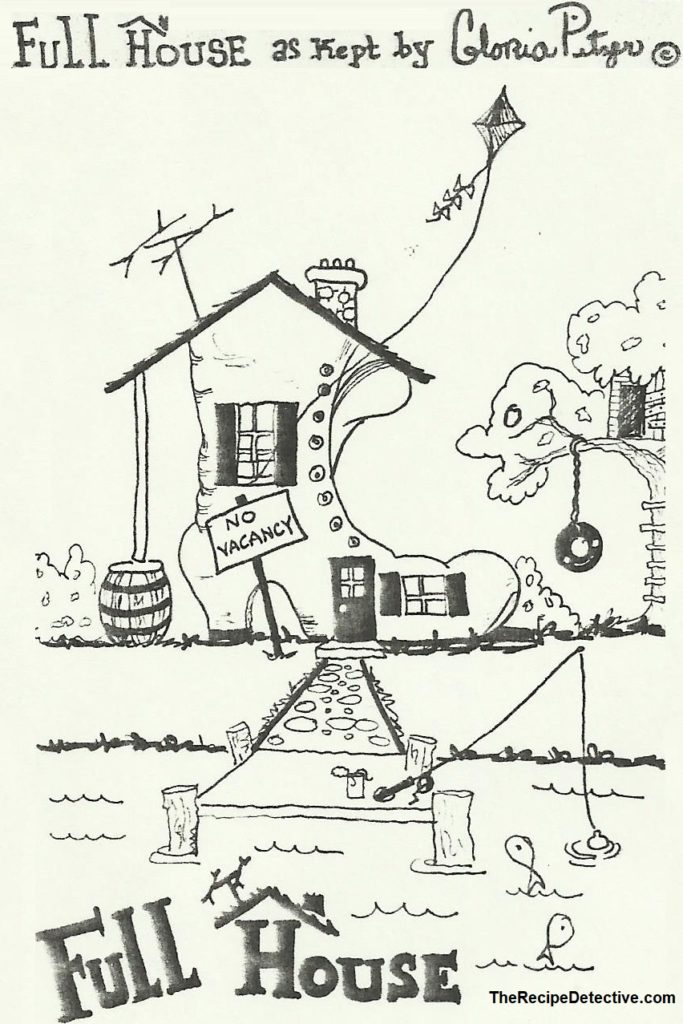 I recently discovered that Angi.com's Ultimate Garage Sale Pricing Guide is very similar to how I price the "treasures" that I'm selling. I always try to price them reasonably, so I'm not stuck with them, nor giving them away for free after all the work I put into having a yard sale.
If I don't have enough "money-making-treasures" to make it worth my time and effort, I either donate what I have to a local charity, or combine it with someone else's yard sale, or hold on to it until the following year; anticipating adding to it, as I tire of more things. I find a lot of people (myself included) don't like to stop at sparce, one-table, yard sales.
I get a lot of compliments on the set-up of my yard sales, being like a department store, with "Clothing & Accessories", "Outdoors & Sporting Goods", "Automotive/Tools/Hardware", "Home Goods", "Media & Electronics", etc. Creative, eye-catching, tabletop signs can easily be made from colorful poster boards and wire hangers.
I combine all my clothes, shoes, and other such wearable accessories together, under one large "bargain" sign that says, "$1 each". The coats are usually priced separately, in the $2 to $5 range, depending on their condition and the season at hand – because, as I've discovered, a lot of people don't want to buy fall/winter coats in the middle of a hot Michigan summer; even if it's "like new", unless it's "dirt-cheap".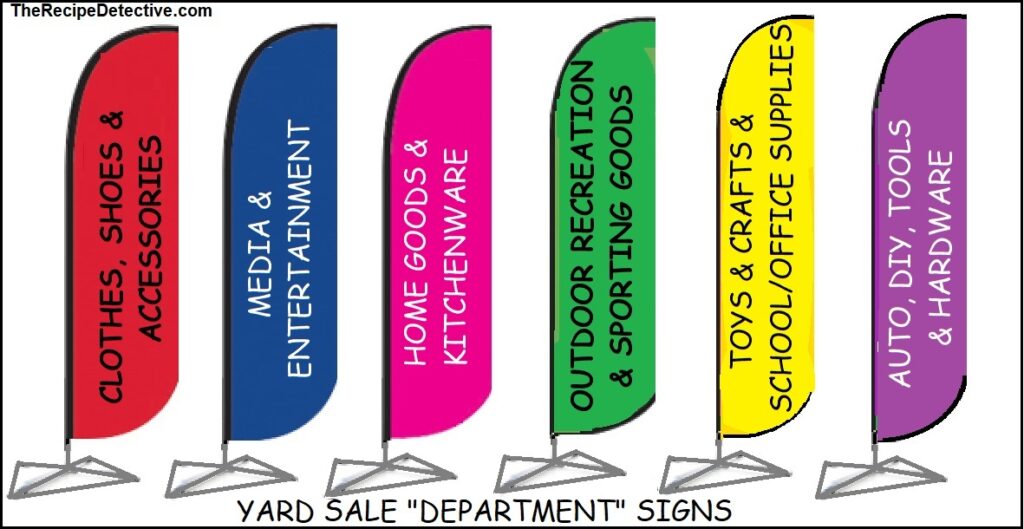 My "Outdoor/Sporting Goods/Garden Center" area usually displays picnic/BBQ stuff, planters, plants, gardening tools, outdoor furniture, camping and hunting gear, and such. Any household furniture, décor, rugs, bedding, towels, curtains, and the like are grouped together, in my "Home Goods" area.
I usually price these things individually – based on their condition and popularity in my community, which are just a couple of variables to consider when pricing. I'm always checking other such sales in my local area for what they're selling, how well they're selling, and at what prices.
Similar to Angi.com's "Guide", I price my stuff for as little as 25-cents to as much as $40. If it's not worth a quarter, I'll put it on a "free" table. People love free stuff and I'd rather have someone else make use of it than throw it into any of our already over-flowing landfills.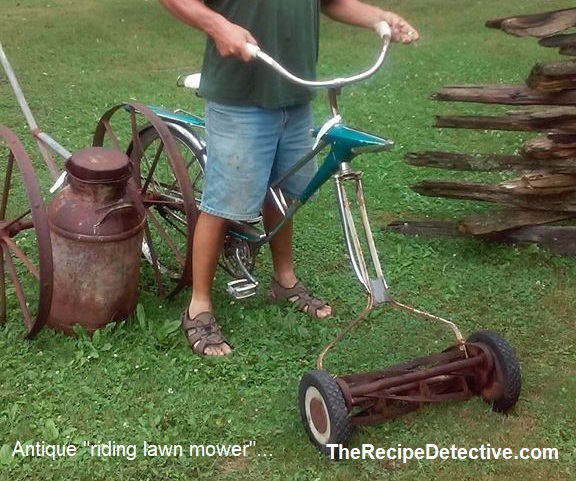 On either side of my "Home Goods" area, I'll put my "Media & Entertainment" department/area; where I combine my books, music, movies, video games, electronics, and such. Again, they're priced individually for as little as 25-cents (for a paperback or cassette) to as much as $40 (for a TV or stereo system).
And then there's my "Kitchen" department/area on the other side, where I display my small appliances, dishes, cookware, and other such items – also priced anywhere between 25-cents (for a single cup or dish) and $40 (for a large, complete cookware set).
There's also, usually, a "Toys" department/area. That was always another good-selling section, especially when my kids were growing out of their "Little Tikes" toys. Plus, when I can get my husband to weed-out some of his "toys", there's always a fast-selling "Automotive & Tools/Hardware" department/area. I've had many men stop-to-shop, looking for old tools and fishing gear.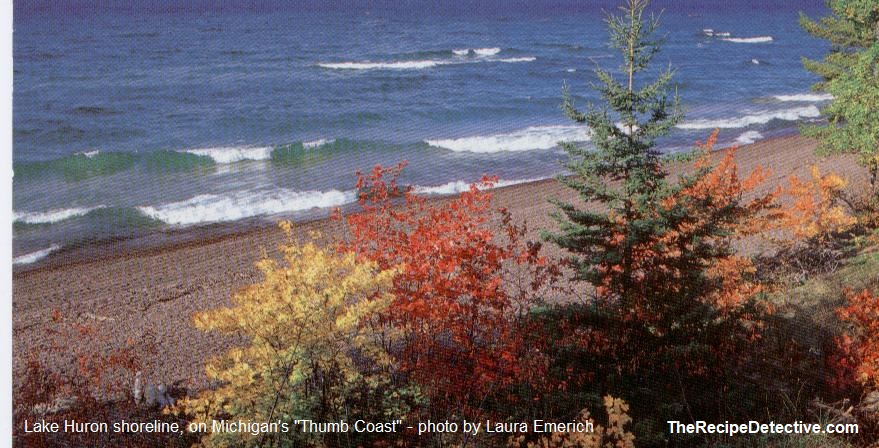 Michigan's "Thumb Coast" area has held a massive, annual event on the second weekend in August, since 2012 (except for 2020, of course). It's called the M-25/M-29 Antiques Yard Sale Trail. "The Trail" is over 150 miles long, with well-over 11 communities involved.
It wraps all the way around the "Thumb Coast", from Sebewaing (on M-25), near the southeast end of Saginaw Bay, in Lake Huron, to New Baltimore (on M-29), along the north shore of Anchor Bay, in Lake St. Clair. For decades, I've experienced both sides of the sale-trail.
I've shopped different parts of "the trail" and I've hosted my own sale. I prefer shopping over selling (mostly because I don't have a garage). I'm conveniently located less than a mile from where "the trail" passes through my hometown.
Over the years, I've found that original, eye-catching signs can entice many "bargain hunters" to wander a little way off of "the trail's" beaten path. There's something about creative signage that grabs people's attention and influences them to stop-and-shop.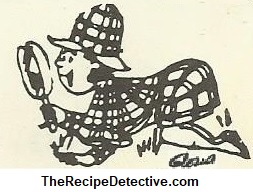 LAST THOUGHTS…
A wide-variety of interesting information about garage/yard sales can, likewise, be found at https://www.encyclopedia.com/humanities/encyclopedias-almanacs-transcripts-and-maps/garage-and-yard-sales; while The Evolution Of The Yard Sale infographic at DailyInfographic.com also offers an interesting picture, depicting the origin and evolution of our classic American yard sale.
How To Set Up A Garage Sale, by Dave Kushner (June 8, 2021), offers some more great advice; going into details about starting with a clean sweep, making a game plan, setting up shop, pricing to sell, and reaping the rewards. Enjoy your week – whether it's finding a bargain or selling one – celebrate by posting pictures of your treasures on social media with #BargainHuntingWeek and/or #NationalGarageSaleDay!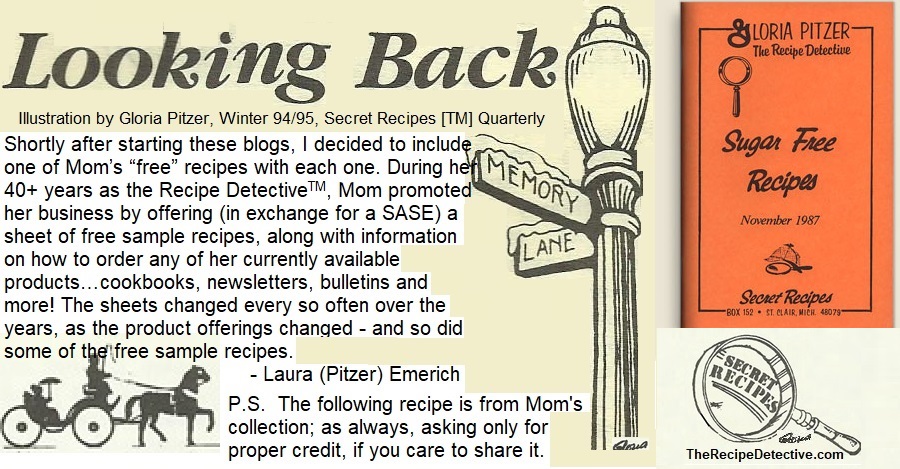 IN CLOSING…
In honor of TODAY, being National Frozen Custard Day, here is Mom's secret recipe for "Sugar-Free Frozen Custard"; as seen in her self-published cookbook… Sugar-Free Recipes (Secret RecipesTM, St. Clair, MI; Nov. 1987, p. 11).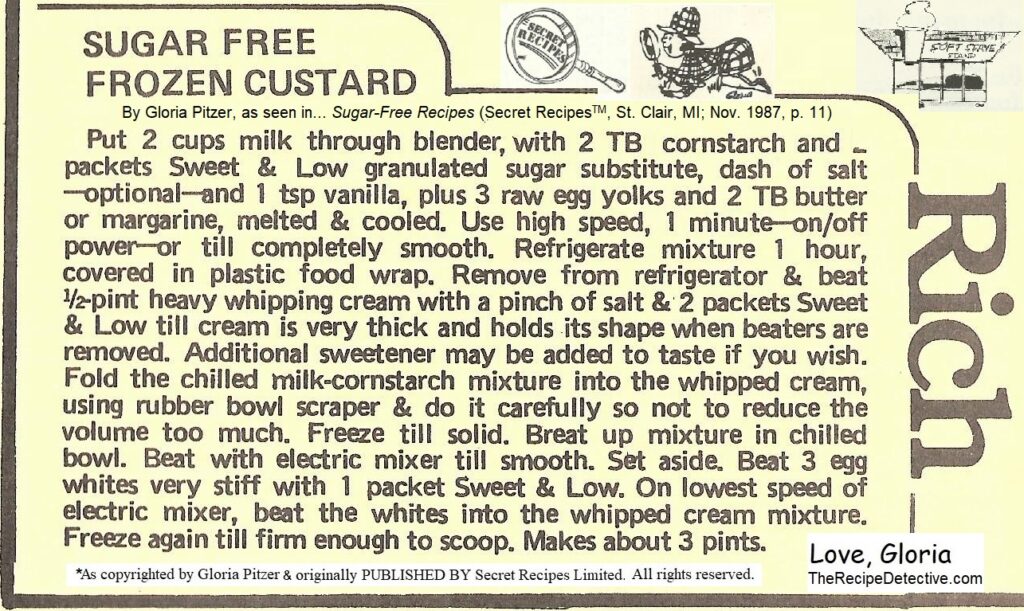 P.S. Food-for-thought until we meet again, next Monday…
August's observances include: National Dog Month, Family Fun Month, Get Ready For Kindergarten Month, Happiness Happens Month, International Peace Month, National Back to School Month, National Brownies at Brunch Month, National Catfish Month, National Crayon Collection Month, National Goat Cheese Month, National Golf Month, National Panini Month, National Sandwich Month, and Romance Awareness Month!
Additionally, the second week of August observes… National Kool-Aid Days! The second full week is also… National Resurrect Romance Week!
Today is also… Global Sleep Under The Stars Night and National Happiness Happens Day!
Tomorrow is… National Rice Pudding Day and NATIONAL BOOK LOVERS DAY!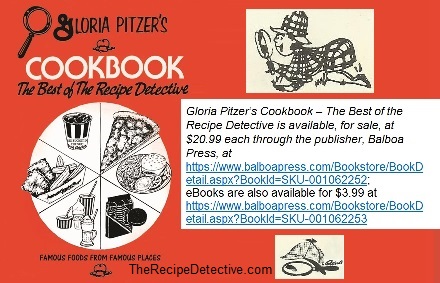 Wednesday, August 10th is… National Connecticut Day, National Lazy Day, and National S'mores Day!
Thursday, August 11th is… National Son's and Daughter's Day, National Presidential Joke Day, and National Raspberry Bombe Day!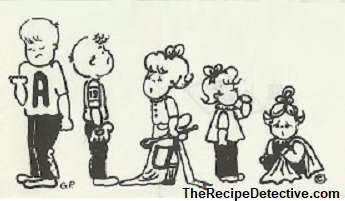 Friday, August 12th is… National Julienne Fries Day and National Middle Child Day!
August 13th is… National Prosecco Day, National Filet Mignon Day, and International Left Handers Day! Plus, as the second Saturday in August (for 2022), it's also… National Bowling Day!
Sunday, August 14th is… National Creamsicle Day! As the start of the third week of August, it's also… Elvis Week, which is always the week of August 16th!

…32 down and 20 to go!