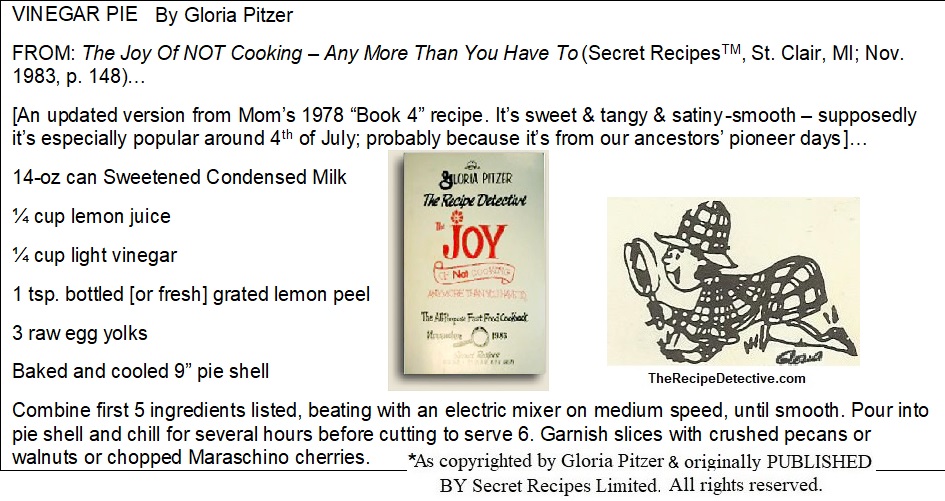 VINEGAR PIE
By Gloria Pitzer, as seen in… The Joy Of NOT Cooking – Any More Than You Have To (Secret RecipesTM, St. Clair, MI; Nov. 1983, p. 148)
INGREDIENTS:
14-oz can Sweetened Condensed Milk
¼ cup lemon juice
¼ cup light vinegar
1 tsp bottled [or fresh] grated lemon peel
3 raw egg yolks
Baked & cooled 9" pie shell
INSTRUCTIONS:
Combine first five ingredients listed, beating with an electric mixer on medium speed, until smooth. Pour into pie shell and chill for several hours before cutting to serve 6. Garnish slice with crushed pecans or walnuts or chopped Maraschino cherries.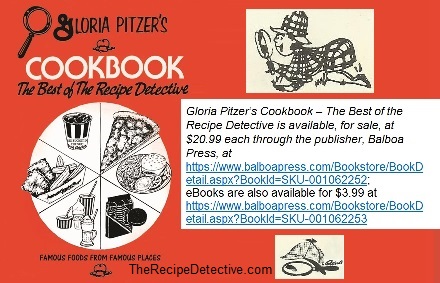 See also…