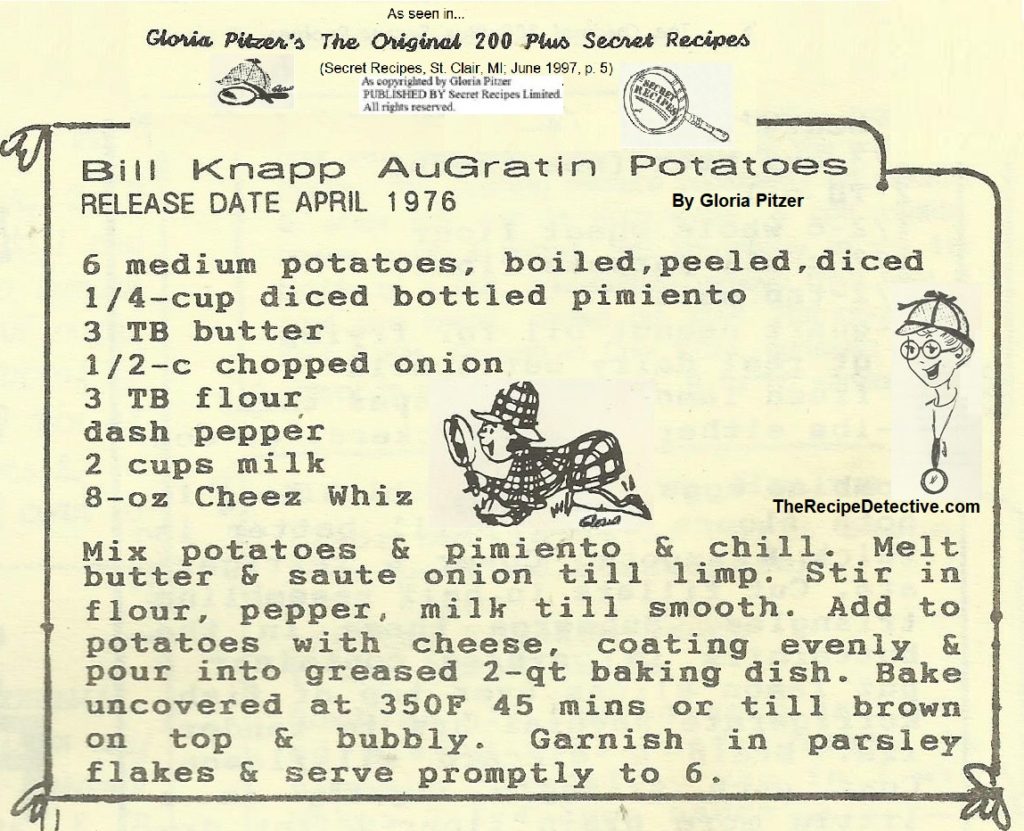 AU GRATIN POTATOES, LIKE BILL KNAPPS
By Gloria Pitzer
As seen in… Gloria Pitzer's Cookbook – The Best of the Recipe Detective (Balboa Press; Jan. 2018, p. 137)
INGREDIENTS:
6 medium potatoes – boiled, peeled and sliced thin (or diced)
1/4 C. diced bottled pimiento
3 TB butter
1/2 C. chopped onion
3 TB flour
dash pepper
2 C. milk
8-oz. Cheese Whiz
INSTRUCTIONS:
Mix potatoes and pimiento and chill. Melt butter and sauté onion until limp. Stir in flour, pepper, and milk until smooth. Add mixture to potatoes along with Cheese Whiz, coating evenly. Pour everything into a greased 2-qt. baking dish. Bake uncovered at 350°F for 45 minutes or until browned on top and bubbly. Garnish with chopped parsley (or dried parsley flakes) and serve promptly. Makes 6 servings.
Mondays & Memories of My Mom – Radio and the Recipe Detective