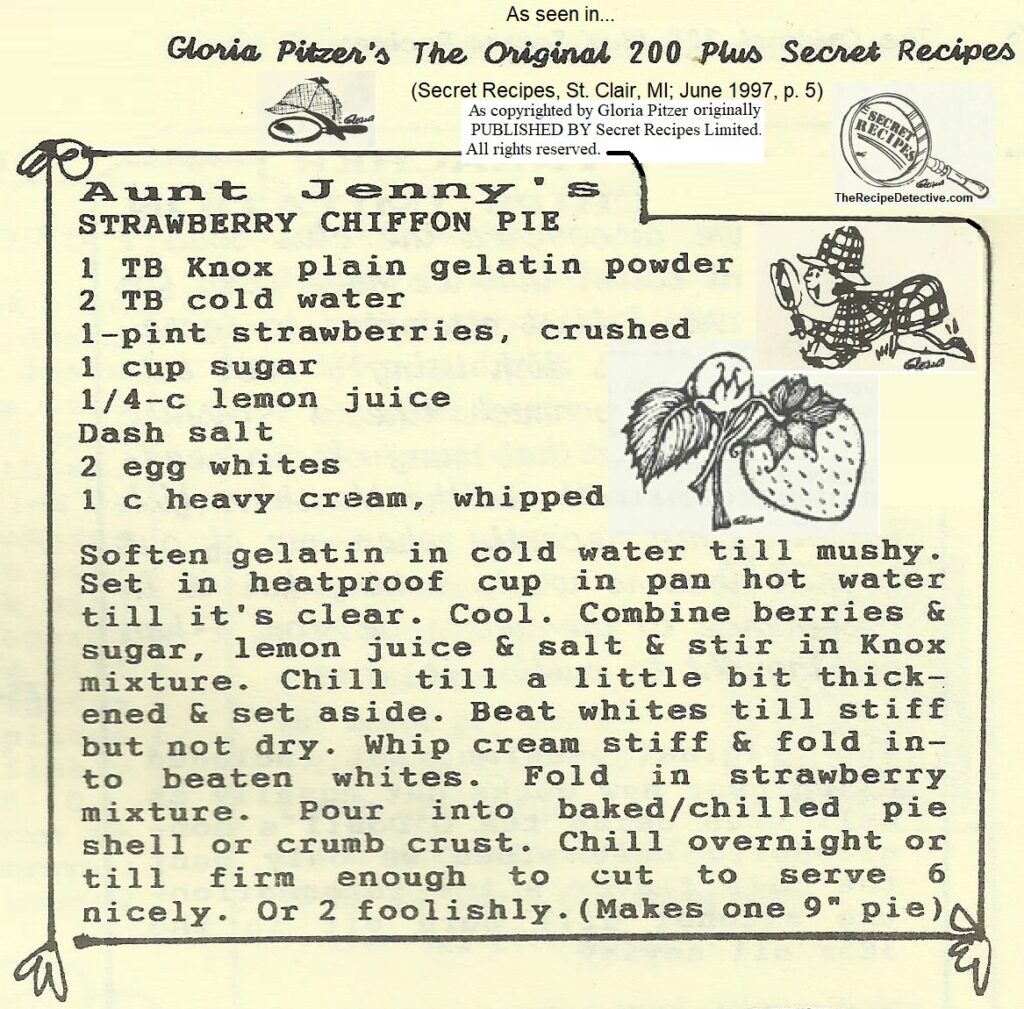 AUNT JENNY'S STRAWBERRY CHIFFON PIE
By Gloria Pitzer, as seen in… The Original 200 Plus Secret Recipes© Book (Secret RecipesTM, Marysville, MI; June 1997, p. 5)
INGREDIENTS:
1 TB Knox plain gelatin powder
2 TB cold water
1 pint strawberries, crushed
1 cup sugar
¼ cup lemon juice
Dash salt
2 egg whites
1 cup heavy cream, whipped
9-inch baked/chilled pie shell or crumb crust
INSTRUCTIONS:
Soften gelatin in warm water until mushy. Set in heatproof cup, in pan of hot water, until it's clear. Let cool. Combine berries, sugar, lemon juice, and salt. Stir in Knox mixture. Chill until a little bit thickened and set aside. Beat egg whites until stiff but not dry.
Whip cream until stiff and beat in egg whites. Fold in strawberry mixture. Pour into baked/chilled pie shell or crumb crust. Chill over night or until firm enough to cut to serve 6 nicely or 2 foolishly. Makes one 9-inch pie.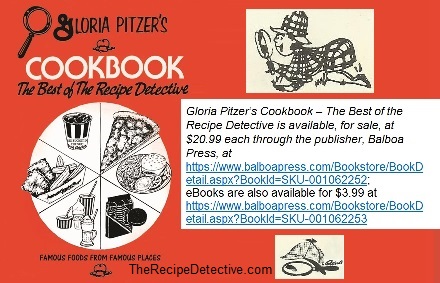 See also…