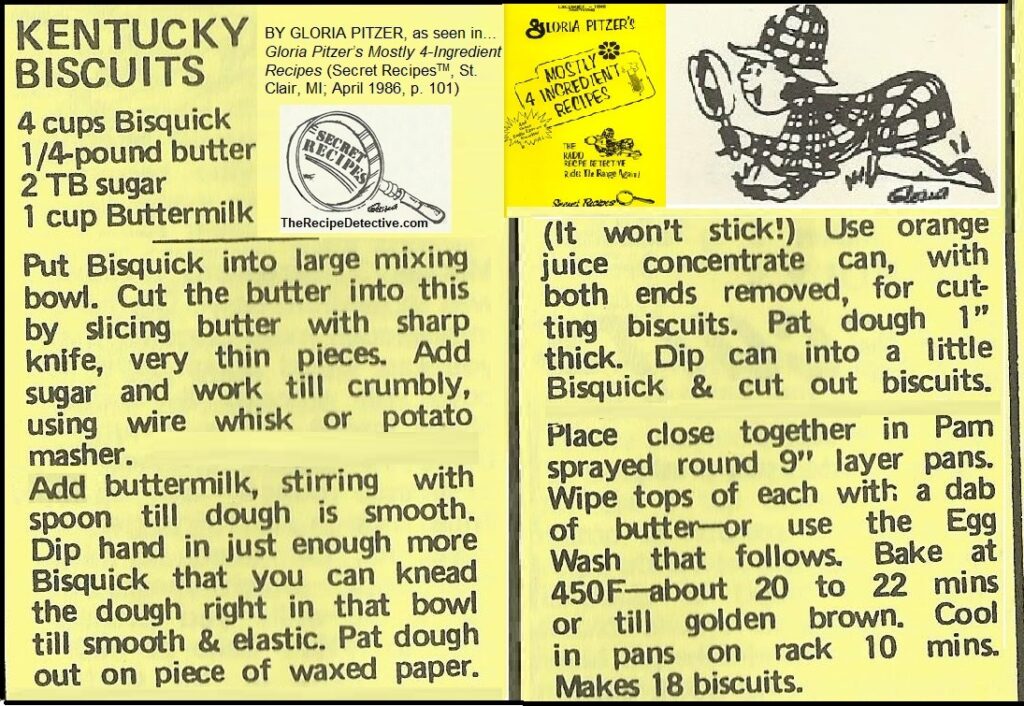 KENTUCKY BISCUITS (4-Ingredient)
By Gloria Pitzer, as seen in… Gloria Pitzer's Mostly 4-Ingredient Recipes (Secret RecipesTM, St. Clair, MI; April 1986, p. 101)
INGREDIENTS:
4 cups Bisquick
¼-lb. butter
2 TB sugar
1 cup buttermilk
INSTRUCTIONS:
Put Bisquick into large mixing bowl. Cut the butter into this by slicing it, with a sharp knife, into very thin pieces. Add sugar and work until crumbly, using a wire whisk or potato masher.
Add buttermilk, stirring with spoon until dough is smooth. Dip hands in just enough more Bisquick that you can knead the dough right in that bowl until smooth and elastic. Pat dough out on piece of waxed paper. (It won't stick!) Use orange juice concentrate can, with both ends removed, for cutting biscuits.
Place close together in pam-sprayed, 9-inch round, layer [cake] pans. Wipe tops of each with a dab of butter or use egg wash*. Bake at 450°F about 20 to 22 minutes or until golden brown. Cool in pans on rack for 10 minutes. Makes 18 biscuits.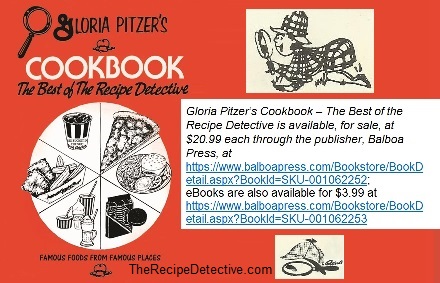 See also…