Happy Monday to all and welcome to Mondays & Memories of My Mom! I hope all the moms out there had a wonderful, memory-making Mother's Day yesterday!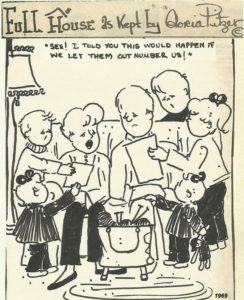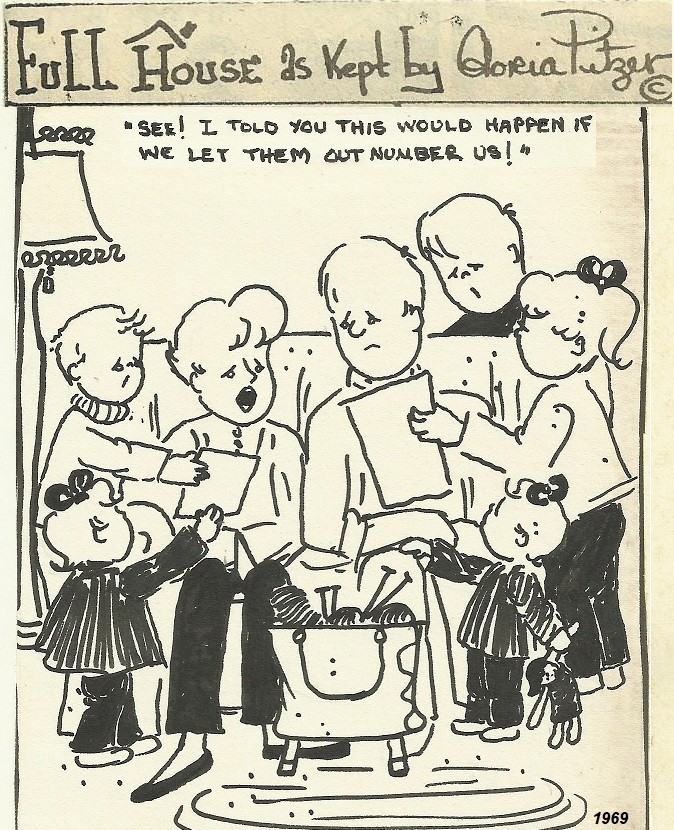 I'm Laura (Pitzer) Emerich and I started these blogs last September to channel the memories I have of my mom and how she impacted my life – as well as the lives of so many others the world over. I'm one of five children of the trailblazing pioneer who originated the copycat recipe movement, as my mom is Gloria Pitzer; aka: the famous Recipe DetectiveTM, investigator of Secret RecipesTM. As such, my inherited love for writing, which came from my mom's genes, took me on this incredible journey, down a new and diverse path of blogging to honor her legacy.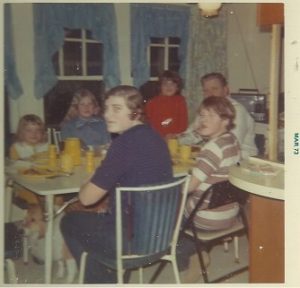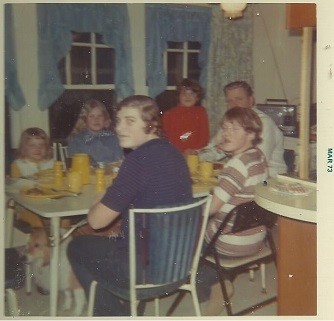 TheRecipeDetective.com website was originated by my brother, Mike, years ago to help bring our parents' Secret RecipesTM business into the digital age, on the internet. I remember when Mom got her first computer…she tried to learn how to operate it, even just to get into her email; but, she was too frustrated by the new technology and ended up giving the computer to one of her grandkids, who new what to do with it. Mike managed the website and email until he passed it on to me last summer, because I wanted to start these blogs about our mom, in tribute to her legacy!
Mom passed away over a year ago – in January of 2018. Shortly before her passing, Mom's last cookbook was published by Balboa Press. I worked, together, with Mom for over two years to write it. It's actually a rewrite of Mom's favorite self-published cookbook, Gloria Pitzer's Better Cookery Cookbook (May 1983, 3rd Printing), freshly formatted and somewhat updated for a new, digital generation. The writing/rewriting collaboration put our mother-daughter relationship on a whole new level.
In the process of publishing the new/old cookbook through Balboa Press, they REQUIRED us to change the book's title (or they wouldn't publish it) because it too closely resembled the title of another cookbook by the famous Betty Crocker! It was supposed to! Regardless, I failed to get through to the publishers that the whole premise of the entire cookbook was a parody of IMITATIONS, from the title of the book, Better Cookery Cookbook v. Betty Crocker's Cookbook, to the recipes, themselves – Hopeless Twinkles, for example, is similar to Hostess Twinkies; and Wednesday's Chili sounds similar to Wendy's, the fast food chain.
Balboa suggested calling the new book Gloria Pitzer's Cookbook, but that wasn't good enough for Mom and I. Thus, Gloria Pitzer's Better Cookery Cookbook, with the secondary title of "Famous Foods from Famous Places – the Best of the Recipe Detective", grudgingly became Gloria Pitzer's Cookbook – the Best of the Recipe Detective, with the secondary title of "Famous Foods from Famous Places" remaining. I suppose, contrary to Charles Colton's famous quote, imitation isn't always considered flattering!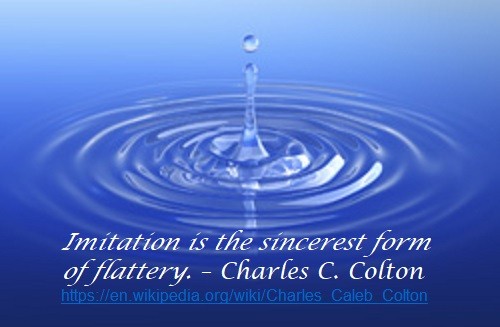 As a matter of fact, there were a lot of food companies that were totally offended by a small-town homemaker, not only imitating their products in her own kitchen, but also naming her recipes to sound like theirs! As well as, sharing her recipes with the public, so they could also "eat out, at home!" Many companies complained of copyright infringements and threatened her with lawsuits, but none of them actually took her to court. One company, however, started an ad campaign, using a 1970s, stereotype housewife with a claim that even she can't make their product at home!
Stouffers' and Orange Julius' attorneys were among the worst of the top 10 complainers in that offended category. Continuously, the Orange Julius people threatened Mom with lawsuits regarding one of her "Original 200" make-alike recipes, "Orange Judas", as found (in 3 versions) on page 6 of her self-published cookbook, The Secret Restaurants Recipes Book (Jan. 1977). In fact, neither company liked it when Mom AND the media referred to her recipes' finished products as being like their products, nor did they want her recipes' names to sound anything like their own products' names.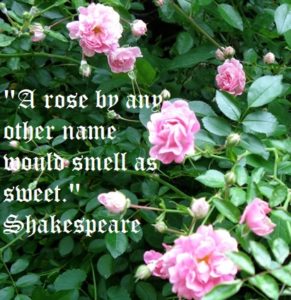 Mom renamed her "Orange Judas" recipe a number of times, and still couldn't appease that company! Regardless of their lawsuit threats, she finally settled on "Orange Brutus" for the recipe's name. In a way, Mom turned that "lemon into lemonade", so to speak; since, as she promoted it, "Brutus was the one who 'did in' Julius!" [See Mom's recipe at the end of this blog.]
All the fights between the companies saying she infringed on their copyrights and Mom wanting to pursue her right to create her own homemade versions and promote them, just spurred her on all the more! She felt that, if all of these companies' attorneys were persistently huffing and puffing to blow her house down, she must be on the right path – and she must have gotten pretty close with her imitations too!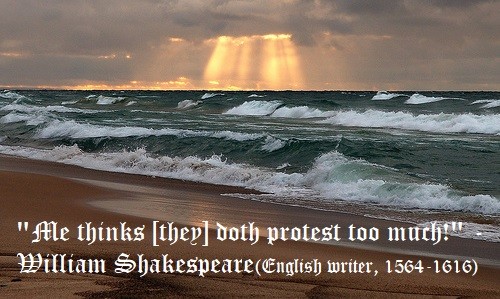 On the other hand, some food companies, such as White Castle and Sanders Chocolates, were honored by Mom's efforts at flattery by imitating their products… In fact, the Hershey and General Foods corporations happened to be a slight mixture of both. At first, their attorneys wrote to Mom to cease and desist the use of her recipe titles, "Recess Peanut Butter Cups" and "Shape & Bake", for they too closely resembled their trademark names, "Reese's" and "Shake & Bake", as to cause confusion between the products; inferring lawsuits would follow if she didn't cooperate.
To the Hershey corporation, Mom explained the meaning behind her title, using the word recess (as in a retreat); she also offered to only use (and promote) Hershey's chocolate in the recipe. In the original version of this recipe, Mom used Nestle's brand and noted not to substitute on the brand. The Hershey corporation was agreeable to, both, Mom's explanation and offer.
Mom also worked with the General Foods corporation, changing the title of her coating mix to "Shook & Cook", with which General Foods was, likewise, pleased. Mom had sent General Foods a copy of an editorial page from her newest cookbook (at that time), The Joy of NOT Cooking…Anymore than You have To (1983). In the editorial, Simple Reproductions, Mom wrote about her recipe imitations and their effect on certain "big" companies, comparing her opposite encounters with General Foods' attorneys and Stouffers' attorneys.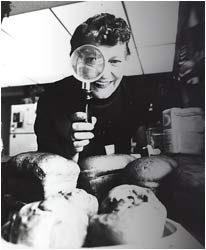 General Foods was pleased with Mom's editorial compliments on their helpful approach and even offered Mom complete cooperation at any time with any of their products that she used as ingredients in her recipes. As Mom said in the editorial, "now that's a BIG company – big in spirit and in customer relations. I purchase all of their products as often as I possibly can to show my approval of their efforts not to alienate a customer." Unlike Stouffer's hammer approach, General Foods took a scalpel approach to reach a remedy that could benefit, both, them and Mom.1 There was no problem with the recipe Mom presented as an imitation of their product, they just wanted a different title for it to protect their trademarks and copyrights.
As I wrote about in an earlier blog, Imitation, Merriam-Webster.com says that imitation means "something produced as a copy; resembling something else…" and Dictionary.com says, "to imitate someone is to pay the person a genuine compliment…" Thus, Mom often referred to herself as "the Rich Little of recipes". Rich Little was a famous, stand-up comedian and extremely good imitator of celebrity voices; while Mom was a comedic writer and cartoonist, as well as an imitator of "famous foods from famous places"!
I found it ironic – and still do – that over the years, since Mom officially started her Secret RecipesTM enterprise in 1973, so many people have imitated her, the ORIGINAL famous foods imitator. It's a niche Mom originally carved out in the early 1970s. But, not all of those who have followed since have given Mom the appropriate credit due her for being the original sleuth to uncover the supposed secrets of the food industry, imitating the "famous foods from famous places" at home! Kudos to those who have given Mom the proper credit, though!
In other news…
#Women'sCheckupDay
According to NationalDayCalendar.com, among some of the national celebrations taking place right now, today is National Women's Checkup Day! According to the website, there are five healthy habits "they" recommend women do to improve their well-being… (1) maintain regular checkups, (2) be physically active, (3) stick to a healthy diet, (4) don't smoke and (5) follow general safety rules. Use #Women'sCheckupDay to post your tribute to women's health on social media.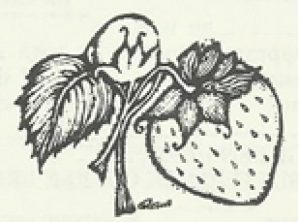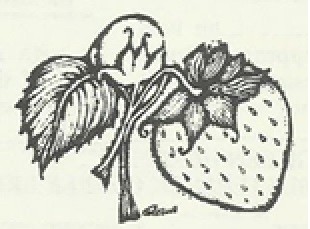 #NationalStrawberryMonth
In addition, for foodies and gardeners, alike, NationalDayCalendar.com says that May is also National Strawberry Month! The website suggests that, to observe the holiday, you could visit a "pick-your-own" strawberry farm (or go to your local farmers' market), plant a few strawberry plants of your own (or in a community garden) and/or prepare a recipe that uses strawberries. The website also gives a few links to some good strawberry recipes.
However, I have a great recipe for you, here, with a strawberry alternative! As discussed above, this famous frozen drink imitation has been in Mom's repertoire since the beginning of her self-publishing business in 1973, as it's one of her "Original 200" recipes. It has appeared in several of her cookbooks, in a few different versions and under a few different names; but, all of which Mom personally created. This form (pictured below) can currently be found in Mom's last cookbook, Gloria Pitzer's Cookbook – The Best of the Recipe Detective (Balboa Press, Jan. 2018)…as always, asking only for proper credit if you care to share it!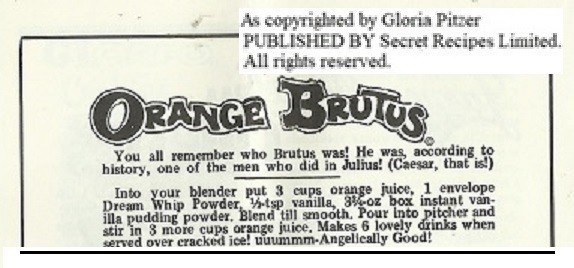 NOTE: Mom's strawberry version of this Brutus drink appeared in her cookbook, The Three-In-One Book of Less Fat and Sugar & Best Bread Recipes (Secret Recipes, Marysville, MI; Jan. 1977, p. 11), which is no longer in print, but used copies may be found on Amazon or eBay. This strawberry version calls for 7-Up or Faygo Red Pop and a strawberry Kool-Aid type of drink powder instead of the orange juice or Tang ingredients that some of her other versions include. I posted one of those other versions in a previous blog, Recipes and Radio, back in November of last year.
The cookbook also offers a version of just the "powdered mix" to jar up and mix, by tablespoonful, with individual glasses of your own chosen liquid. Mom's recipes were often quite flexible in this way, as she recognized (having 5 children and a husband to feed) that a lot of peoples' tastes vary, and good recipes should be able to accommodate such taste variances.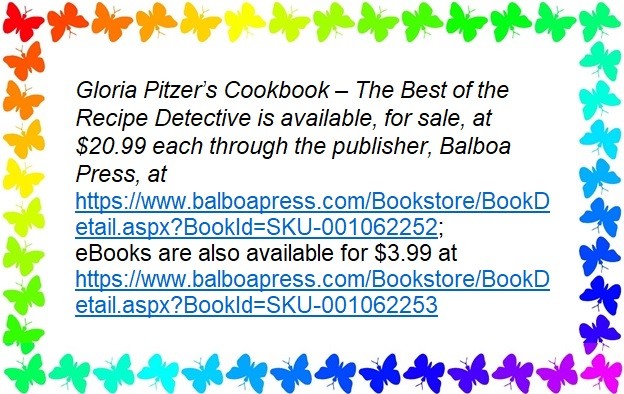 1 References to scalpel and hammer are from a former television show, Person of Interest (Season 3, episode 12), when Shaw says, "There's a time for a scalpel and a time for a hammer. It's hammer time!"
2 The earliest written form I can find of this proverb is a reference by William Shakespeare, in his 1600 play, As You Like It, when Rosalind asks, "Why then, can one desire too much of a good thing?"