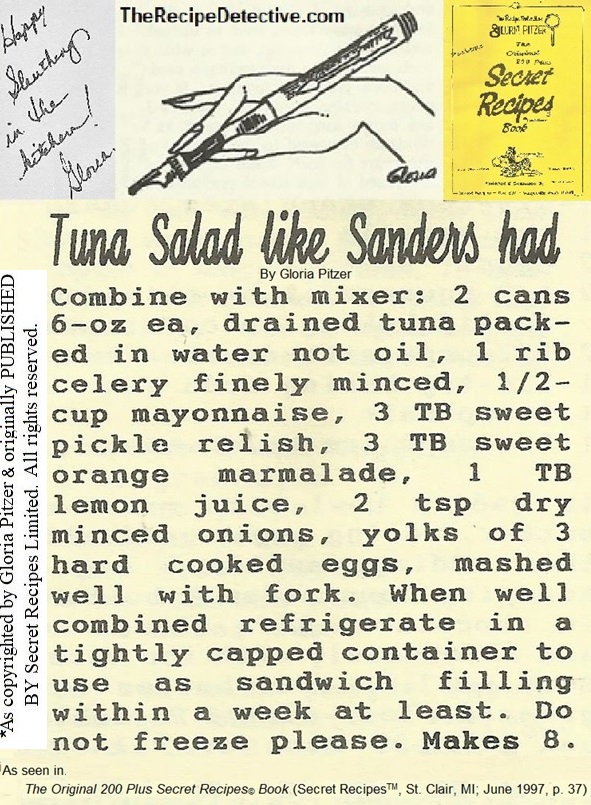 TUNA SALAD, LIKE SANDERS'
By Gloria Pitzer, as seen in her self-published cookbook… The Original 200 Plus Secret Recipes© Book (Secret RecipesTM, St. Clair, MI; June 1997, p. 37).
INGREDIENTS:
2 cans (6-oz each) tuna packed in water (not oil), drained
1 rib celery, finely minced
½ cup mayonnaise
3 TB sweet pickle relish
3 TB sweet orange marmalade
1 TB lemon juice
2 tsp dry, minced onions
Yolks of 3 hard-cooked eggs, mashed well with fork
INSTRUCTIONS:
Combine [ingredients as listed] with mixer. When well-combined, refrigerate in a tightly capped container to use as sandwich filling within a week, at least. Do not freeze, please. Makes 8 [servings].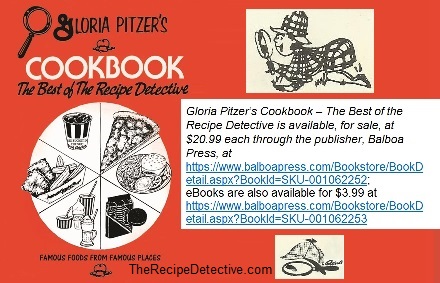 See also…