Thank God Its Monday again and, as such, Happy Monday to one and all! I really look forward to Mondays because they're my 52 Chances a year, in which I get to share Memories of My Mom with you!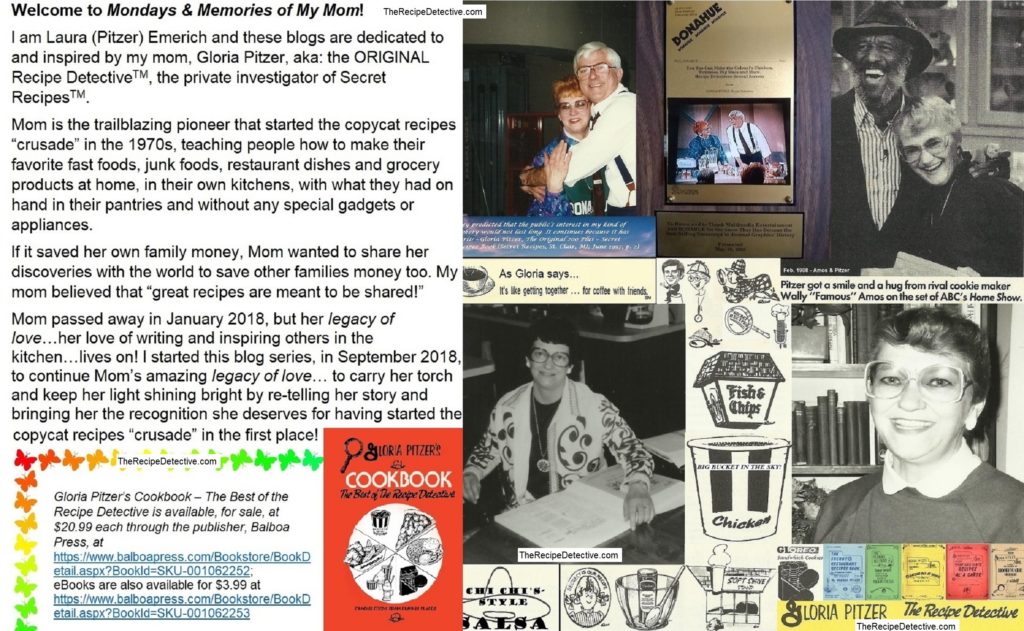 Hand-in-hand with Happiness Happens Month, August is also Family Fun Month – because, obviously, happiness happens when you're having family fun. August is the most popular month for so many enjoyable summer events. as well as going on one last vacation before the kids go back to school.
Some of my happiest childhood memories are of the fun, summer activities we did as a family like fishing, swimming and boating; plus, our family vacations to Cedar Point (Sandusky, OH), Sea World (Aurora, OH), Tahquamenon Falls and Soo Locks (U.P. of MI), Niagara Falls (Ontario, Canada), Mackinaw City and Mackinac Island (MI).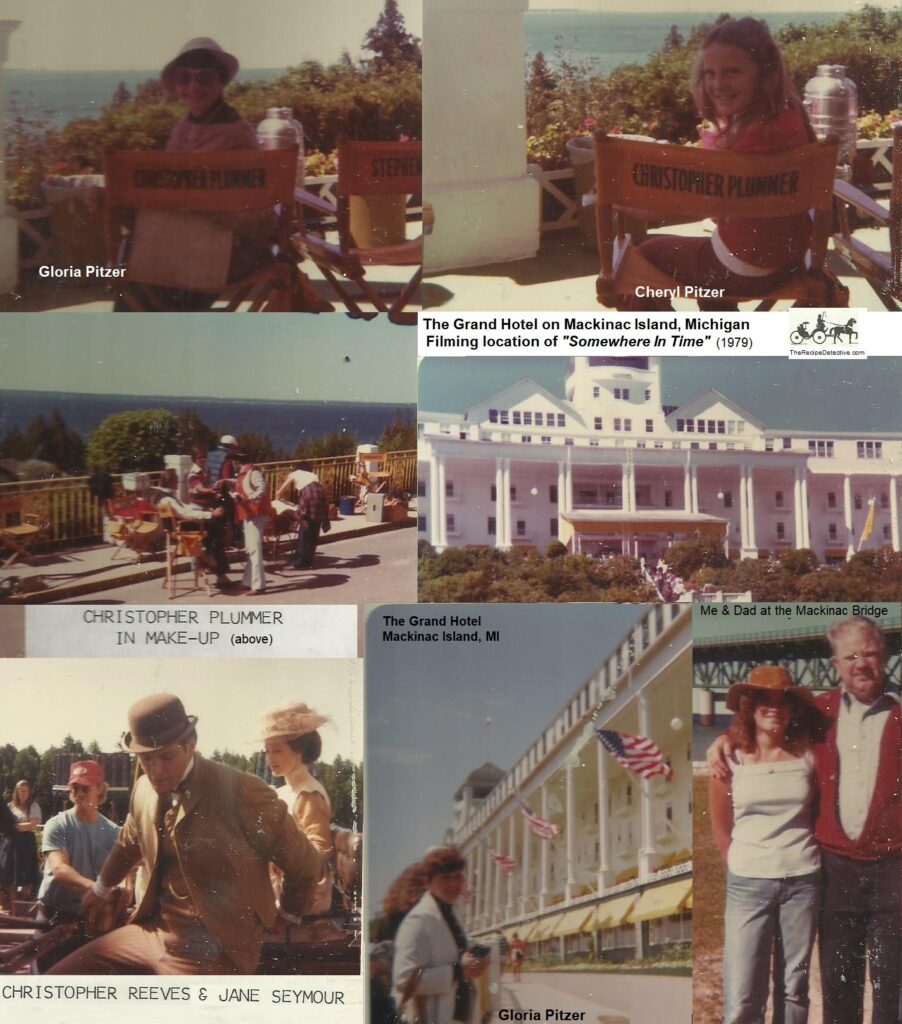 #MackinacIsland
Mackinac Island, Michigan is a very nostalgic place – the summer vacations that I spent there with my family, as I was growing up, are among my most memorable ones. Especially when we just happened to be staying at the Grand Hotel when the filming of "Somewhere in Time" was going on.
We had seen Christopher Reeves from a distance a couple of times, but we actually got to meet and talk to Christopher Plummer and Jane Seymour between scenes! I remember a couple of other family fun vacations, going to see some of our relatives who live in other states.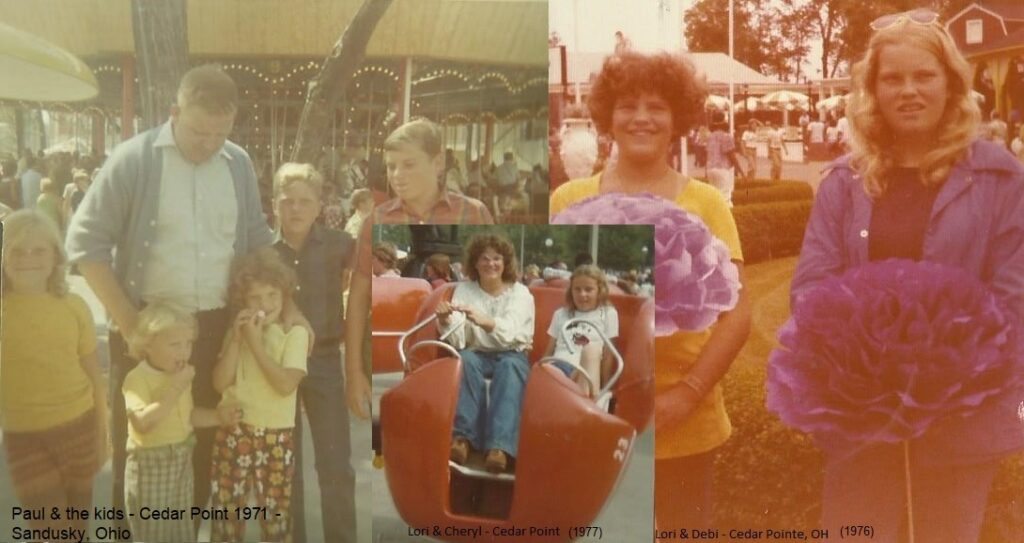 We had a family fun vacation visiting some of Dad's side of the family in West Virginia, where there was a family fun reunion, as well. Another year, we went to see some relatives from Mom's side of the family, in the Los Angeles area – and had additional family fun, visiting Universal Studios and Disneyland (Mom made a copycat version of their fudge, too).
I aspired to make happiness happen with family fun and wonderful summertime memories for my own children, when they were growing up. We often went camping, as well as to backyard barbeques, beaches, water parks, community carnivals, state fairs, art and car shows, outdoor movies and concerts, the zoo, and so on. Happiness happens with family fun!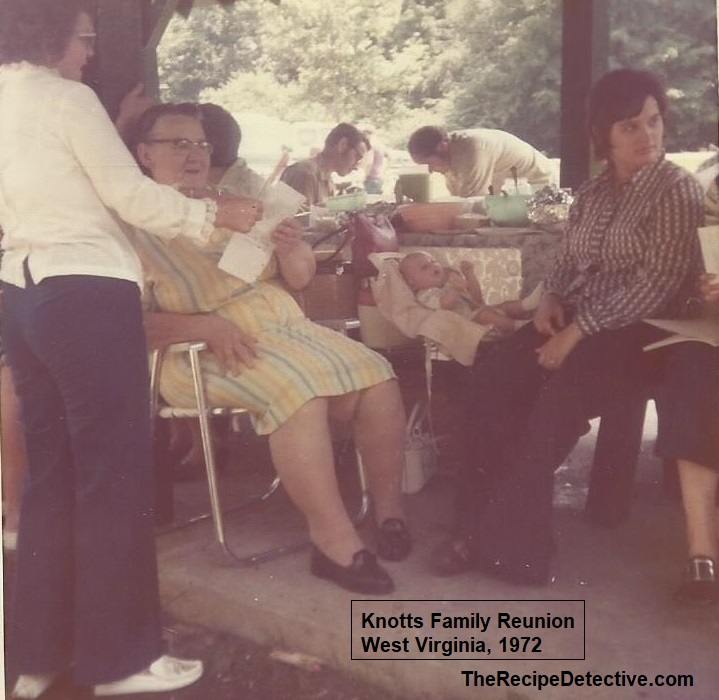 One summer, we drove through Chicago on our way to Wisconsin, where we visited a friend of mine in Madison and another in Green Bay – seeing things we'd never seen before. Then we drove through Michigan's Upper Peninsula to go home. Along the way, we stopped to visit Mackinaw City and Mackinac Island.
I loved sharing my summer childhood memories with my own kids, first hand, while creating family fun memories for them, as well. We also went to big amusement parks like Cedar Point (OH), Boblo Island (Ontario), and Kings Island (OH). One time, we drove through Niagara Falls (Ontario) and stopped for a day of sightseeing, on our way to "upstate" New York.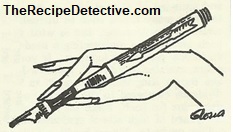 FROM MOM'S MEMORIES…
As seen in…
Gloria Pitzer's National Home News (National Home News, St. Clair, MI; Vol. 5, No. 9; September 1978, p. 11)
AT HOME – A Back-To-School Barometer For Veteran Mom's
SOME MOTHERS ARE GIFTED at retaining certain pieces of information that they can tell you in the second week of June the exact date, time and hour of the day in September when school opens again.
Others rely on newspaper headlines, the calendar, their neighbors, but the best of all barometer for deciding when it's time for the kids to go back to school is a series of events in the lives of mothers who know that the family that plays together gets on each other's nerves… After a while!
You know it's time for the kids to go back to school when you're 13-year-old passes up a phone call from a boy to voluntarily wash the dishes because she's bored. You know it's time for the kids to get back to school, when the sound of a child licking a postage stamp gives his mother in the next room a tension headache.
When the city declares your backyard a dangerous intersection because of excessive mini-bike traffic through your flowerbeds, you know it's time for the kids to go back to school. When you're 16-year-old prefers to take out the garbage to lifting weights because he doesn't have anything else to do, the vacation has out-lived its original purpose.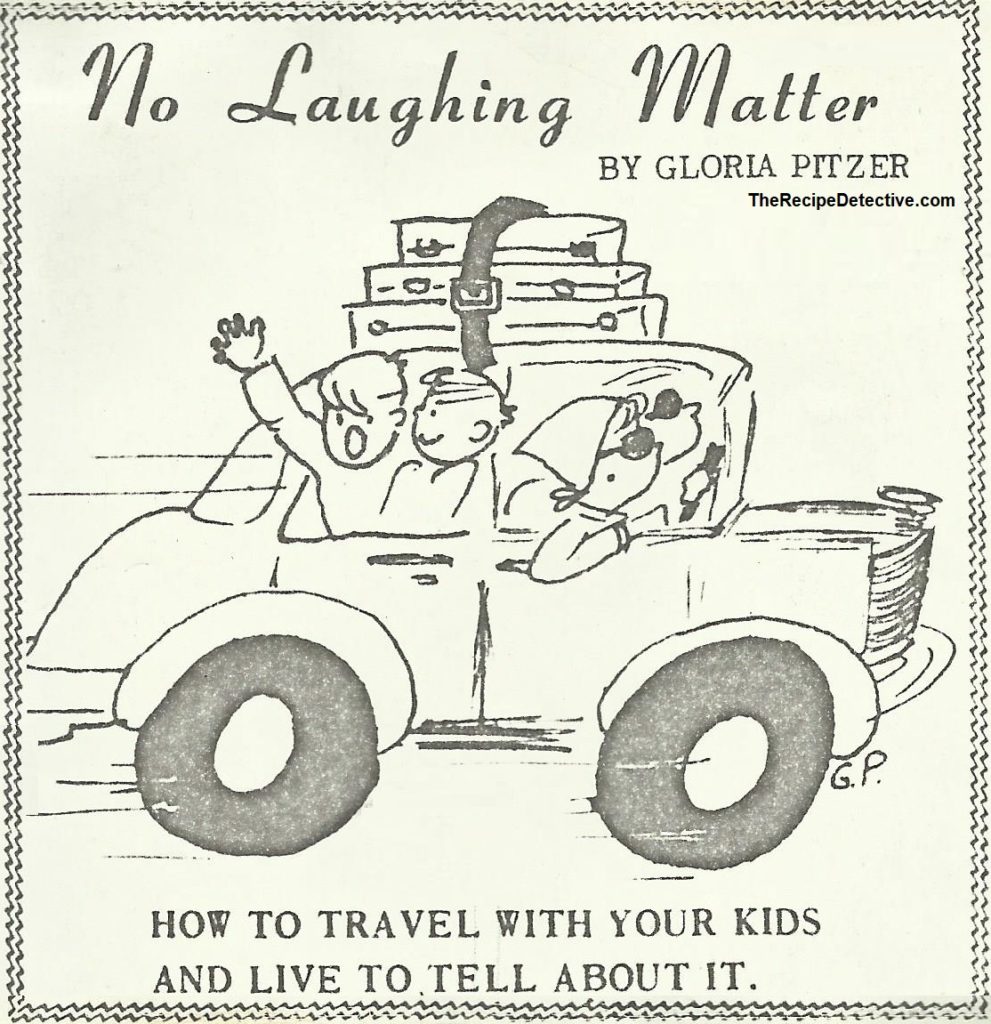 You know it's time for the kids to go back to school when your own mother calls to apologize for not having had the children at her house for a few days but mentions something about Christmas vacation being just around the corner.
You know it's time when the words to a record album your teenager has been playing all summer begin to make sense to you. It's time for the kids to go back to school when you read in the paper that the teachers in your area still haven't settled their contract with the school board.
You know it's time when even the neighborhood kids start to call you 'Mother' and you discover you like it. It's time when you find six of them even walking AROUND your newly planted bushes rather than THROUGH them.
Most mothers can tell when it's time for the kids to go back to school when they see Christmas merchandise being marked down on the counters of their favorite store and all the Halloween favors have already been sold, and it isn't even Labor Day yet!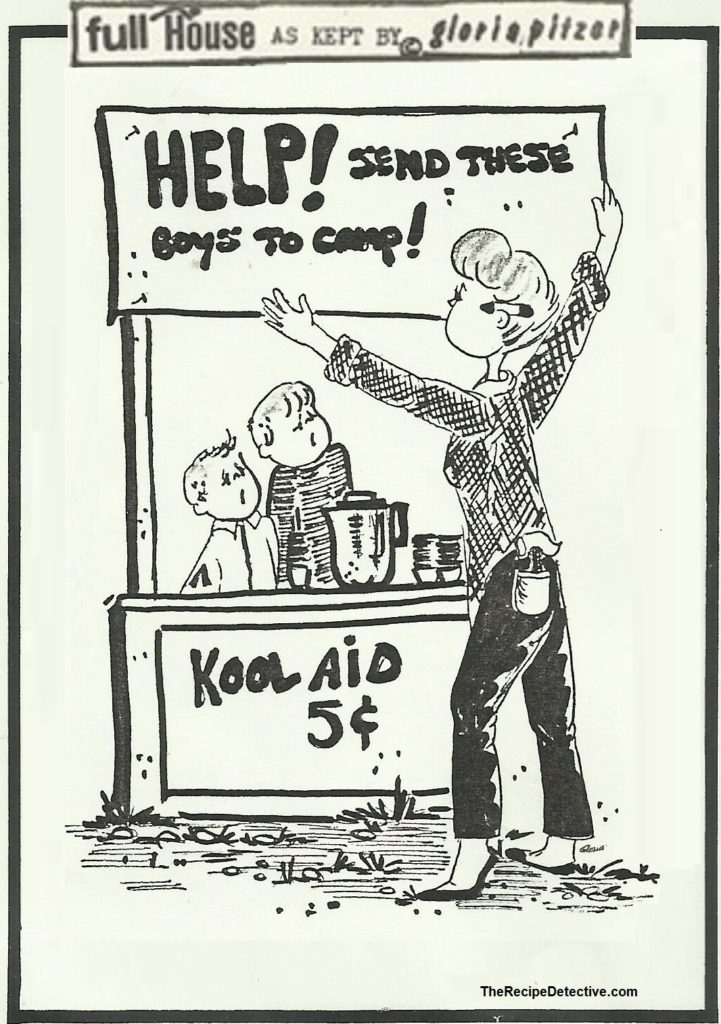 Mothers can tell when it's time by the number of Kool-Aid stains on the living room rug that begin to take on the interesting arrangement of a free-form art exhibit.
You know it's time for the schools to open when the 15-year-old, who wouldn't wear shoes all summer, suddenly takes an advance on his allowance to get himself six peers of socks and a haircut without being told to.
It's time when a mother has made so much lemonade and spread so much mustard on sandwiches, that she can't see the color yellow without feeling sexually attracted to a school bus! It's time for the kids to return to their little red schoolhouse and their little reading books when they start leaving the house WITHOUT slamming the screen door!
You know the time is right if you have a high school senior, who for three years enjoyed every chance he had to get OUT of school but develops a sudden nervous rash when he hears school might not open if the teachers strike. In fact, show me a mother right now who isn't glad to see the kids go back to school and I'll show you a TEACHER!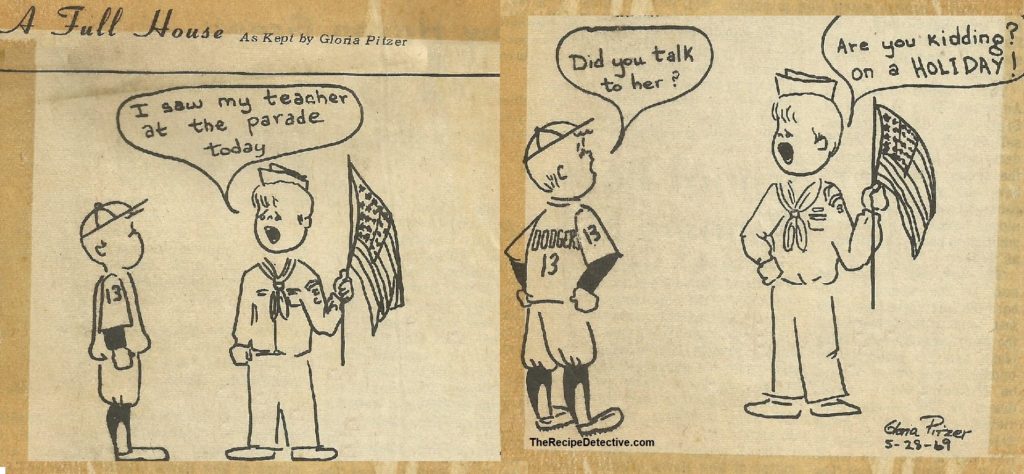 Even after Mom and Dad became "empty nesters", they continued to make happiness happen with their own version of family fun getaways (as families can be only two people). Mom loved to write about these trips and share her stories with her family of readers. Joining the Good Sam [RV] Club was among their happiest experiences.
It was a great source of wonderful friendships and memories for both of them. Mom kept scrap books of photos and special keepsakes from their many fun trips with Good Sam's Michigan and Ohio chapters. They especially looked forward to Good Sam's big "Samboree" events!
Sometimes Mom would give lectures at these events, regarding her copycat and short-cut cookery concepts, such as those published in her Mostly 4-Ingredients cookbook. She often wrote about her and Dad's fun trips in her newsletters – from the new restaurant dishes they tried to the beautiful sights they saw and to all the great people they met.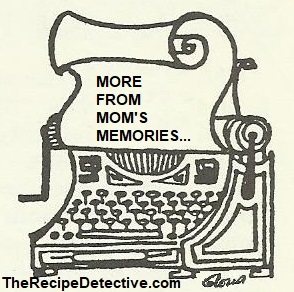 MORE FROM MOM'S MEMORIES…
As seen in…
My Cup Runneth Over and I Can't Find My Mop (Secret RecipesTM, St. Clair, MI; Dec. 1989, p. 100)
MORE THAN FRIENDS
FRIENDS ARE A TREASURE and, when we count our blessings, we count our friends twice! It's not possible to have a full and happy life without others to share with, to help when help is needed, to be helped when help is offered…
Since our camping experiences with the national RV organization, Good Sam, we have truly adopted their slogan… 'In Good Sam there are no strangers – only friends you haven't met yet!' How very true.
What would we have done had we not been blessed with meeting Irv and Helen Henze [or] Helen and Chuck Mogg? How much we miss Chuck since he passed away. Friends are those people who know everything there is to know about you, but like you anyhow!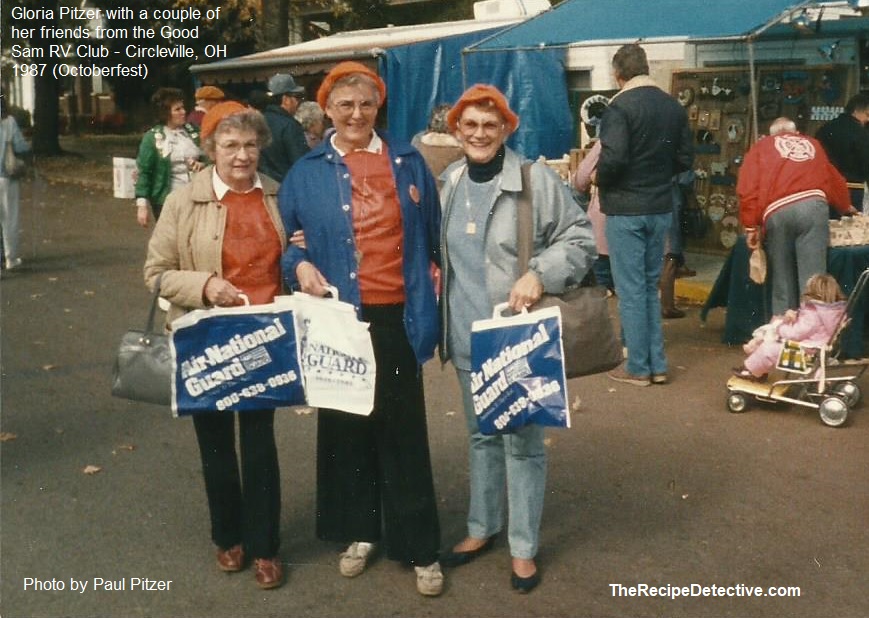 NEEDLESS TO SAY, I can't wait until we can begin our 'motor-home camping' again with our Good Sam friends. It's our weekend vacation pleasure, May through October. Becoming part of the Good Sam organization is the best thing that has ever happened to us, where we could both enjoy mutual friendships and activities. Wonderful, caring people, who constantly remind us that 'there are no strangers in Good Sam – only friends we haven't met, yet!' – Gloria Pitzer [As seen in… "GOOD SAM – CARING AND CAMPING", from Gloria Pitzer's Secret RecipesTM Newsletter (Secret RecipesTM, St. Clair, MI; May-June 1987, 126th issue, p. 3)]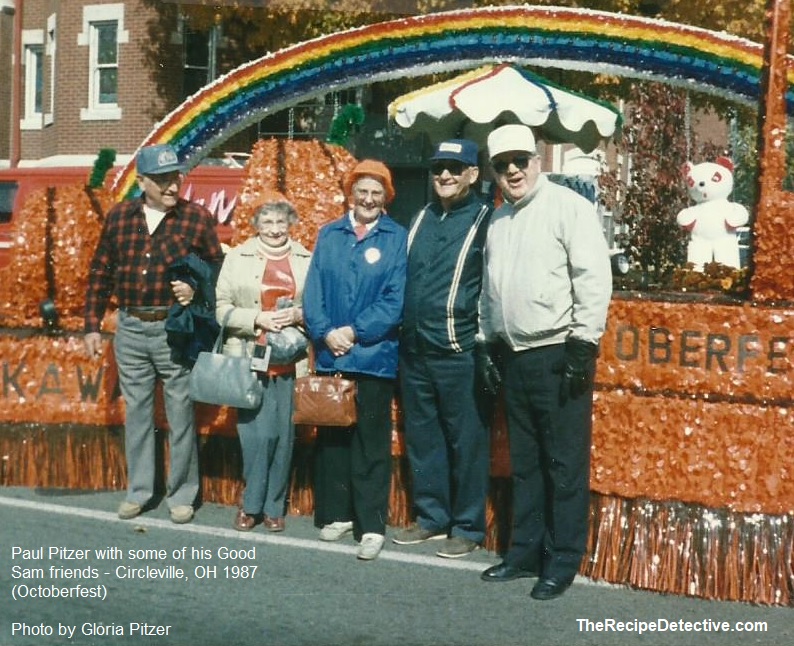 TO THE GOOD SAM RV CLUB (MI & OH Branches): 'Thank you for giving me the opportunity to meet with and talk to people from all over the country, relative to their recipe interests and food needs… Since our camping experiences with… Good Sam, [Paul and I] have truly adopted their slogan, 'In Good Sam, there are no strangers – only friends we haven't met yet!' – Gloria Pitzer (1989)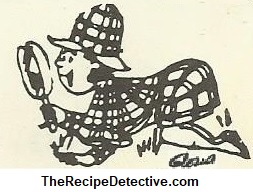 LAST THOUGHTS…
Memories are made, families have fun (even when there's only two of you), and happiness definitely happens in August! But we're getting closer and closer to the Labor Day Weekend, which is the unofficial end of summer – just as Memorial Weekend is the unofficial start. Merchants are already gearing up for the fall and winter holidays.
Stores are loading their shelves and racks with candy and decorations for Halloween and the fall harvest season. Are you ready for fall and Halloween, yet? That's okay… Neither am I. Let's continue enjoying August's Family Fun Month a little longer. We still have a couple weeks before Labor Day arrives!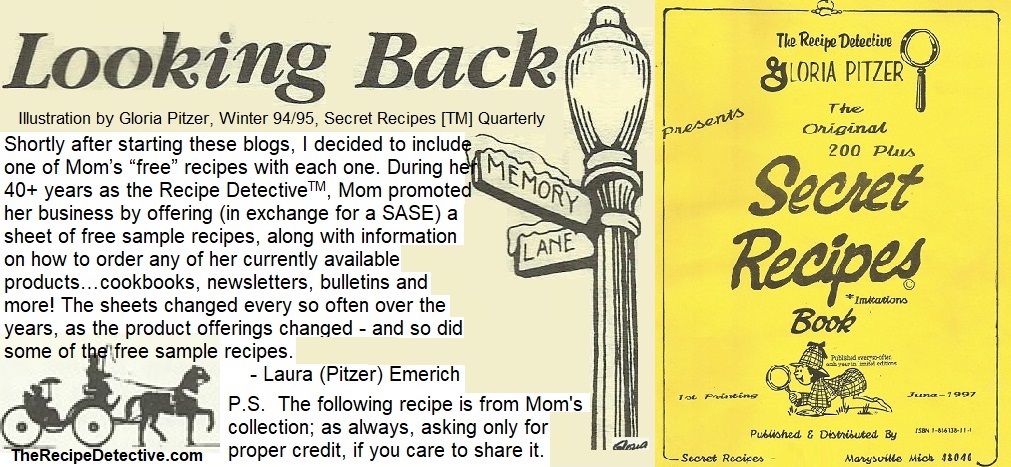 IN CLOSING…
Once again, in honor of August, being National Sandwich Month, here are TWO of Mom's copycat recipes for Beef Feeder [aka: Sign of the Beefcarver] Style Beef Roast & Rye Rolls; from her self-published cookbook, Eating Out at Home (National Home News, St. Clair, MI; September 1978, p. 22).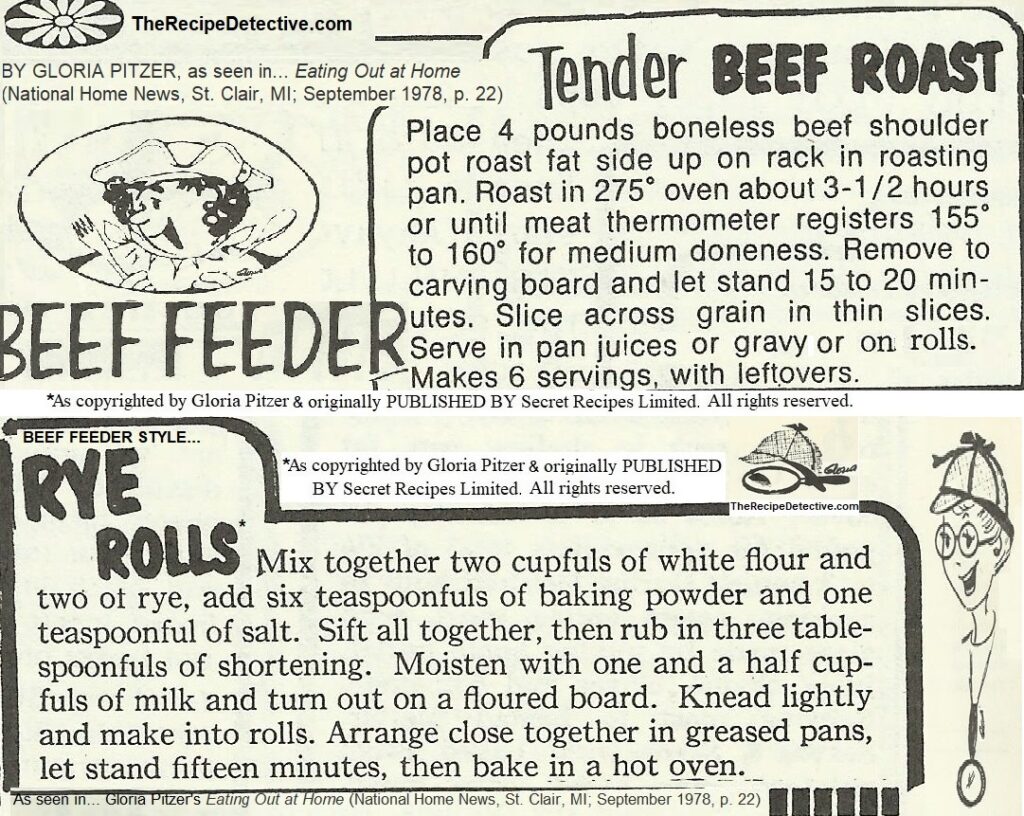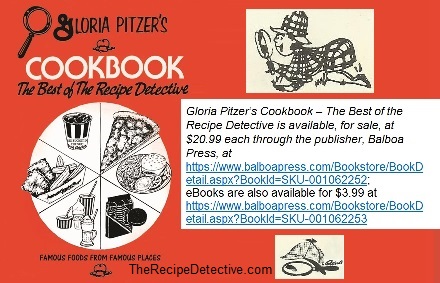 P.S. Food-for-thought until we meet again, next Monday…
The month of August observes, among other things… National Dog Month, Get Ready For Kindergarten Month,  International Peace Month, National Back to School Month, National Brownies at Brunch Month, National Catfish Month, National Goat Cheese Month, National Golf Month, National Panini Month, and Romance Awareness Month!
Today is also… National Spumoni Day and National Senior Citizens Day!
Tomorrow is… National Be An Angel Day, National Bao Day, Never Bean Better Day, and National Pecan Torte Day!
Wednesday, August 23rd, is… National Ride The Wind Day, National Sponge Cake Day, and National Cuban Sandwich Day!
Thursday, August 24th, is… National Maryland Day, National Peach Pie Day, and National Waffle Day!
Friday, August 25th, is… National Park Service Founders Day, National Whiskey Sour Day, National Kiss and Make Up Day, National Secondhand Wardrobe Day, and National Banana Split Day! Plus, it's the start of… Be Kind to Humankind Week (always the 25th to 31st)!
Saturday, August 26th, is… National Dog Day, National Women's Equality Day, and National Cherry Popsicle Day!
Sunday, August 27th, is… National Pots De Creme Day and National Just Because Day!

…34 down and 18 to go!