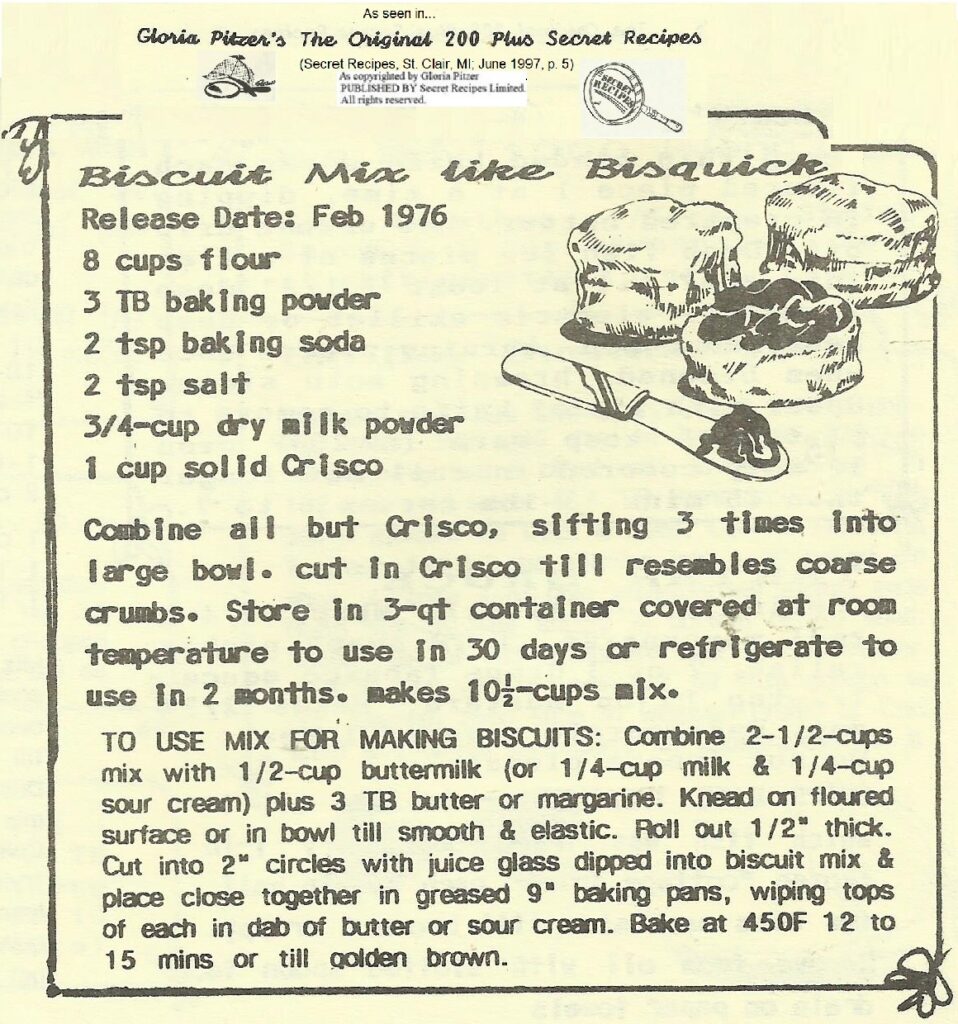 BISCUIT MIX, LIKE BISQUICK
By Gloria Pitzer, as seen in her self-published cookbook… The Original 200 Plus Secret Recipes© Book (Secret RecipesTM, Marysville, MI; June 1997, p. 5)
INGREDIENTS:
8 cups flour
3 TB baking powder
2 tsp baking soda
2 tsp salt
¾ cup dry, milk powder
1 cup solid Crisco
INSTRUCTIONS:
Combine all [ingredients] but Crisco, sifting 3 times into a large bowl. Cut in Crisco until it resembles coarse crumbs. Store in 3-qt container, covered, at room temperature to use in 30 days or refrigerate to use in 2 months. Makes 10 ½ cups mix.
To use mix for making biscuits: Combine 2 ½ cups mix with ½ cup buttermilk (or ¼ cup milk and ¼ cup sour cream, plus 3 TB butter or margarine. Knead on floured surface or in a bowl until smooth and elastic.
Roll out ½-inch thick. Cut into 2-inch circles with juice glass dipped into biscuit mix [if you don't have a biscuit cutter]. Place close together in greased 9-inch baking pans, wiping tops of each in dab of butter or sour cream. Bake at 450°F for 12 to 15 minutes or until golden brown.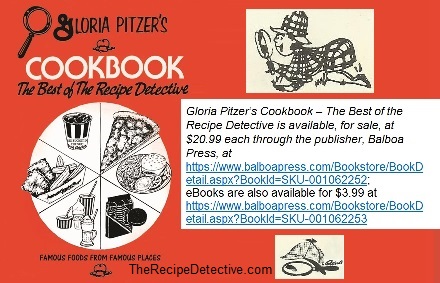 See also…