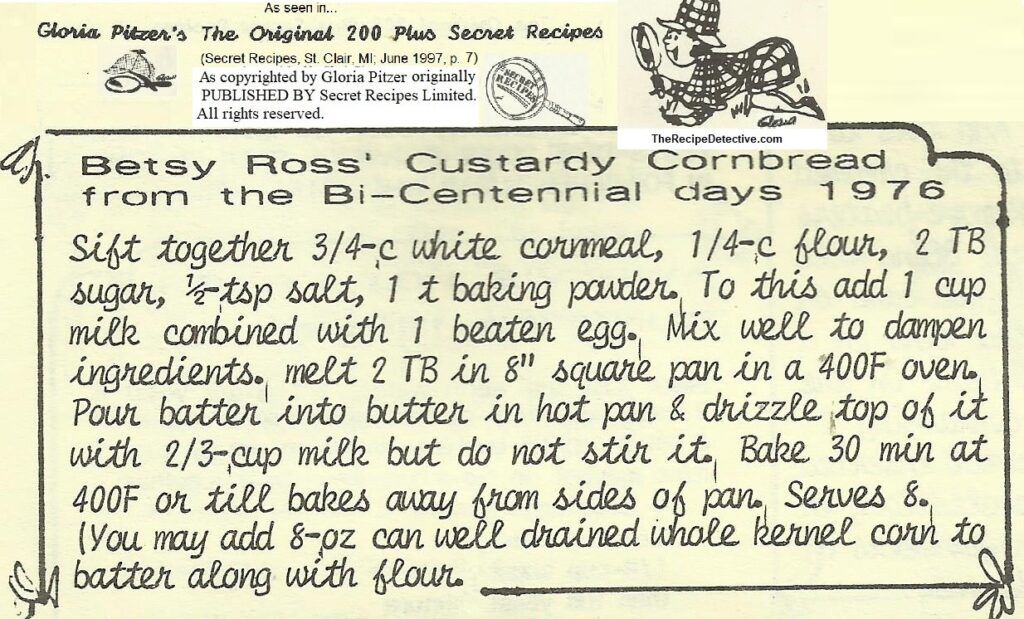 BETSY ROSS' CUSTARDY CORNBREAD (from the bi-centennial days)
By Gloria Pitzer (1976)
INGREDIENTS:
¾ cup white cornmeal
¼ cup flour
2 TB sugar
½ tsp salt
1 tsp baking powder
1 2/3 cups milk
1 egg, beaten
2 TB butter
INSTRUCTIONS:
[Pre-heat oven to 400°F.] Sift the first five ingredients, as listed, together [and set aside]. Combine 1 cup of the milk with the beaten egg. Add this to the dry ingredients and mix well to dampen all of it.
Melt butter in an 8-inch-square pan, in a 400°F oven. Pour batter into melted butter, in pan.
[As seen in… The Original 200 Plus Secret Recipes© Book (Secret RecipesTM, St. Clair, MI; June 1997, p. 7).
See also…