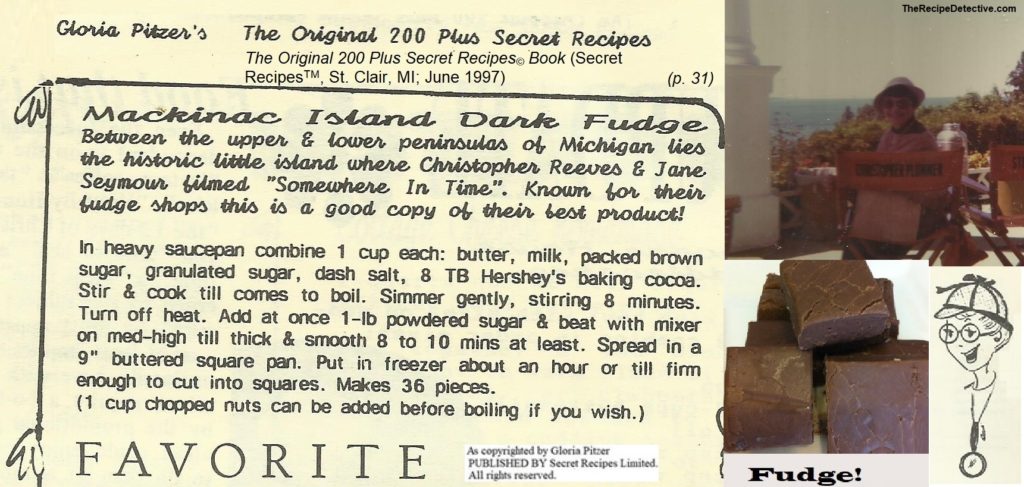 Mackinac Island Dark Fudge
By Gloria Pitzer, as seen in… The Original 200 Plus Secret Recipes© Book (Secret Recipes, St. Clair, MI; June 1997, p. 31).
In a heavy saucepan, combine (1 cup each): butter, milk, packed brown sugar, and granulated sugar; also adding a dash of salt and 8 TB Hershey's baking cocoa. [1 cup chopped nuts can also be added, at this point, if you wish.] Stir and cook until it comes to a boil. Then simmer gently, while stirring for 8 minutes.
Turn off heat and add at once 1-lb powdered sugar and beat with mixer on med-high speed, until thick and smooth (8-10 minutes, at least). Spread out in an 8-inch, buttered, square pan. Put in freezer for about an hour or chill in fridge until firm enough to cut into 1-inch squares. Makes 36 pieces.