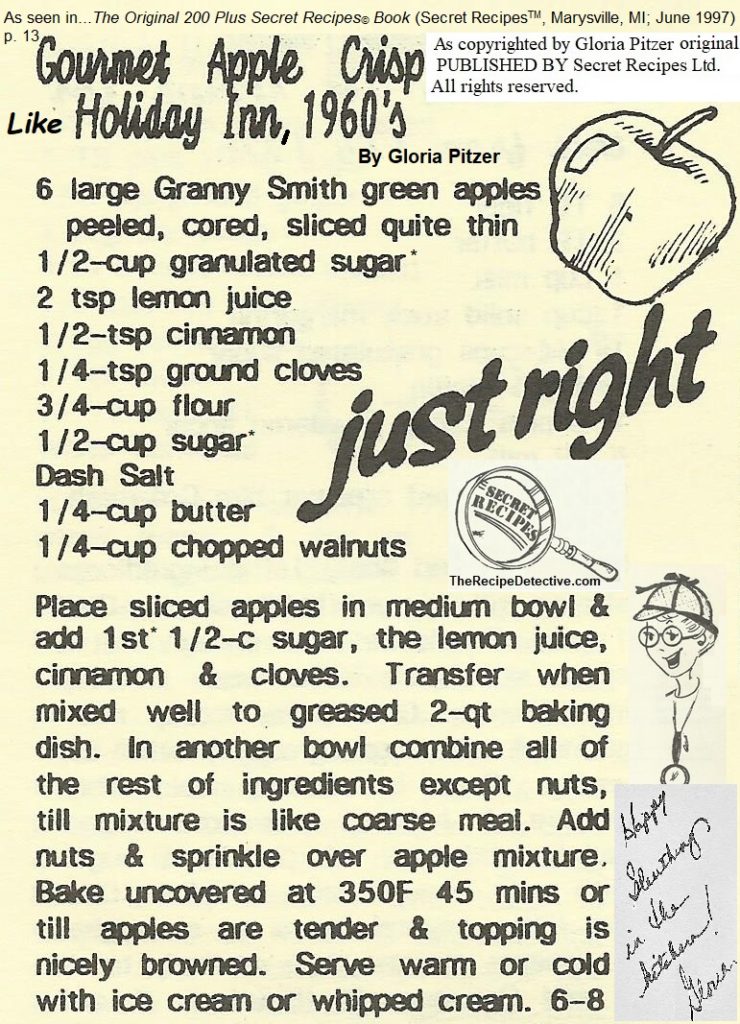 GOURMET APPLE CRISP, LIKE HOLIDAY INN
By Gloria Pitzer, as seen in… The Original 200 Plus Secret Recipes© Book (Secret RecipesTM, Marysville, MI; June 1997, p. 13)
INGREDIENTS:
6 large Granny Smith green apples – peeled, cored, and sliced quite thin
½ cup granulated sugar
2 tsp lemon juice
½ tsp cinnamon
¼ tsp ground cloves
¾ cup flour
½ cup sugar
Dash salt
¼ cup butter
¼ cup chopped walnuts
INSTRUCTIONS:
Place sliced apples in medium bowl and add first half-cup sugar, the lemon juice, cinnamon, and cloves. Transfer, when mixed well, to greased 2-qt baking dish. In another bowl, combine all the rest of the ingredients, except nuts, until mixture is like coarse meal.
Add nuts and sprinkle over apple mixture. Bake uncovered at 350°F for 45 minutes or until apples are tender and topping is nicely browned. Serve warm or cold, with ice cream or whipped cream. Serves 6-8.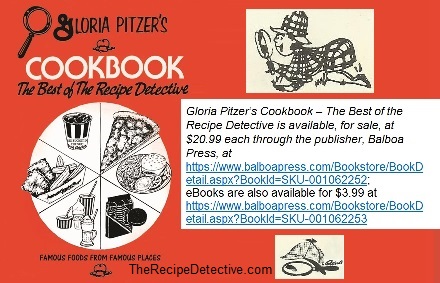 See also…
Mondays & Memories of My Mom – Gone But Not Forgotten Eateries