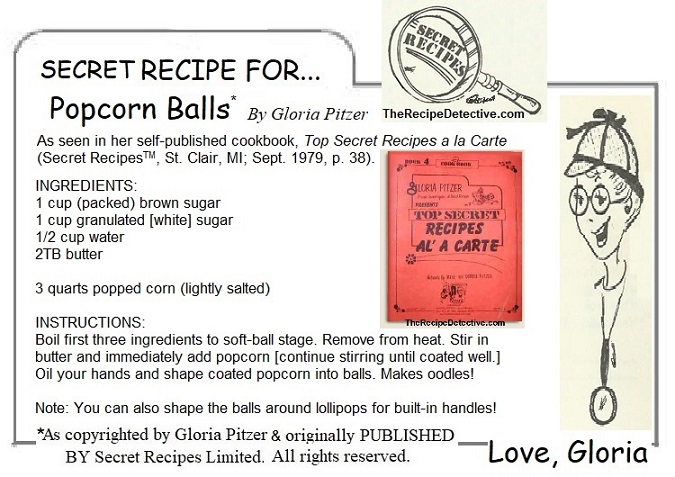 POPCORN BALLS
By Gloria Pitzer, as seen in… Top Secret Recipes a la Carte (Secret RecipesTM, St. Clair, MI; Sept. 1979, p. 38).
INGREDIENTS:
1 cup (packed) brown sugar
1 cup granulated [white] sugar
½ cup water
2 TB butter
3 quarts popped corn (lightly salted)
INSTRUCTIONS:
Boil first three ingredients to "soft ball" stage. Remove from heat. Stir in butter and immediately add popcorn. [Continue stirring until coated well.] Oil your hands and shape coated popcorn into balls. Makes oodles!
NOTE: You can shape balls around lollipops for built-in handles!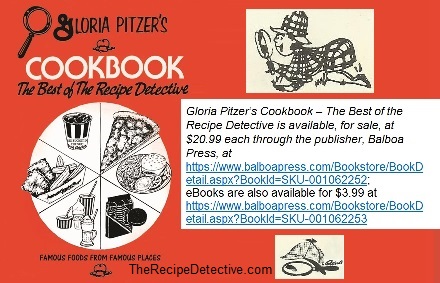 See also…