Happy Monday and happy Valentine's Day! As I always say, I LOVE Mondays! I look forward to each and every one of them because they're my 52 Chances, in which I get to share Memories of My Mom with you!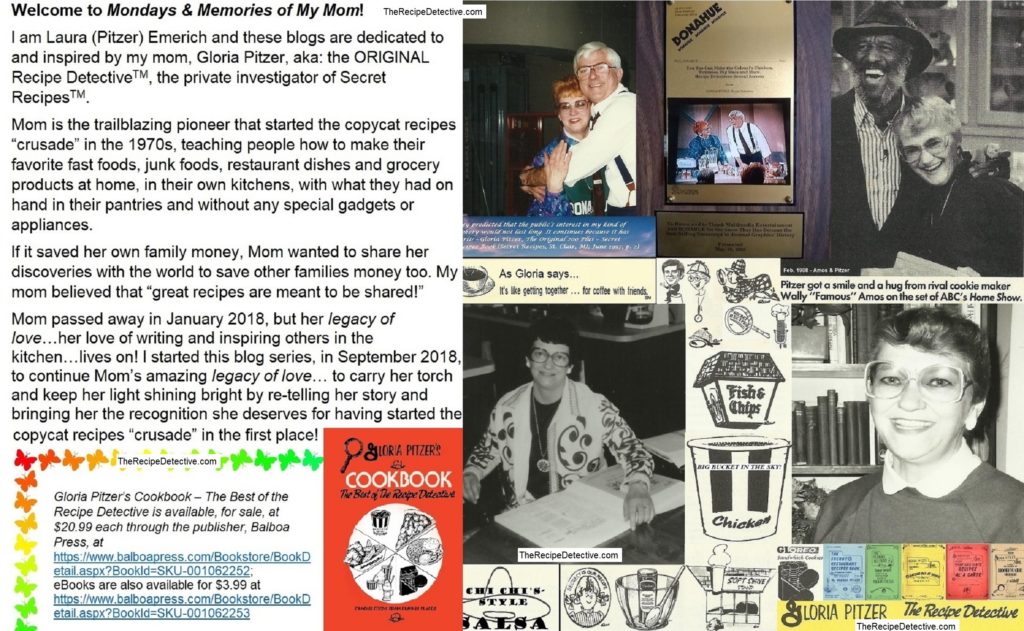 The celebration of Valentine's Day has changed dramatically throughout the centuries. Going from a Christian observance, with a day of feasting (like Thanksgiving) to honor Saint Valentine; to an Americanized, modernized, and commercialized celebration for couples in love.
However, Valentine's Day isn't just for the couples/adults, on who most advertisers focus. Love comes in many forms between relatives, friends, neighbors, co-workers, congregations, communities, and so on. That's the love that humanity should celebrate today – people showing each other kindness and compassion.
'Friends are a treasure and when we count our blessings we count our friends twice! It's not possible to have a full and happy life without others to share with, to help when help is needed, to be helped when help is offered.' – Gloria Pitzer, My Cup Runneth Over and I Can't Find My Mop (Secret RecipesTM, St. Clair, MI; Dec. 1989, p. 100)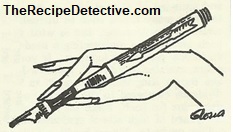 FROM MOM'S MEMORIES…
As seen in…
This is not a Cook Book! It's Gloria Pitzer's Food for Thought (Secret Recipes, St. Clair, MI; Oct. 1986, p. 43)
YOU'VE MADE A FRIEND
A SMILE IS THE universal, unspoken language between us. Some people smile more easily than others, but a smile is as good as a hug. I just LOVE people who smile a lot! Even when I'm shopping or [when Paul and I are] walking around the campgrounds on one of our abbreviated 'get-aways' with our motorhome, I find myself smiling at people I have never seen before, and they smile back. It's contagious!
People don't smile as much as they should! I've noticed lately how seldom strangers smile at each other in shopping centers and restaurants and other places where average folks mingle or pass. It occurred to me that there was nothing to lose by smiling and nodding at people as I shopped or glanced across a restaurant to other tables.
A surprising thing happened! Grim looking faces spontaneously responded with smiles and nods, as if they were trying to place me or recall where we might have met before. It was just wonderful!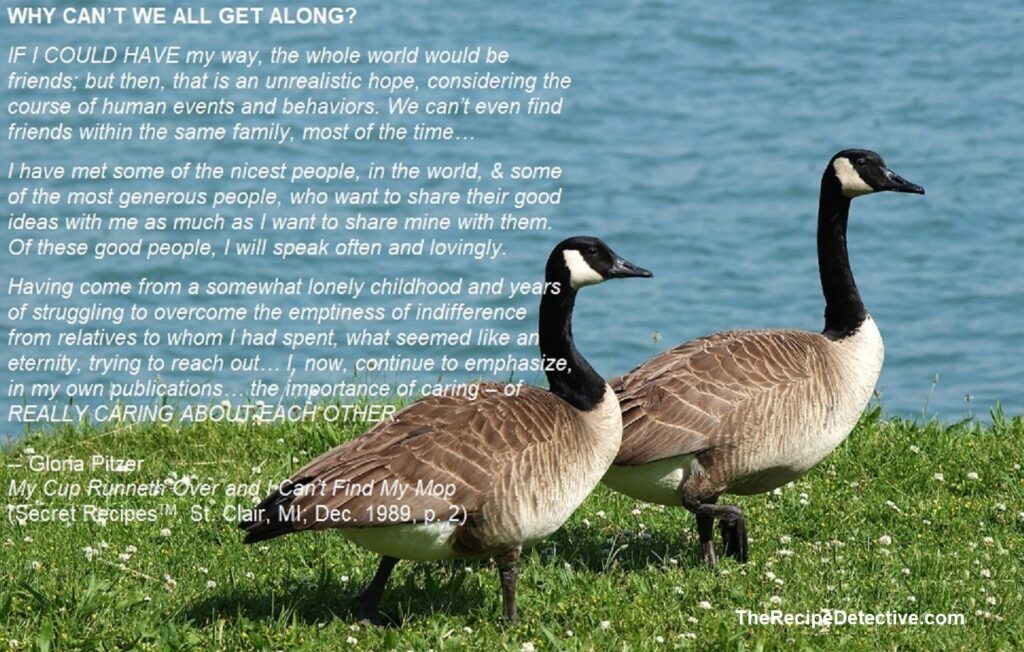 This is the perfect time, while we celebrate LOVE, to integrate National Random Acts of Kindness Day (which is on the 17th) and National Random Acts of Kindness Week (which runs today through the 20th, for 2022). Personally, I believe that being kind and loving to each other should happen every day!
After  all, weren't we taught, since we were toddlers (or even earlier), to be good and kind to each other? According to Wikipedia's interpretation of Fulghum's All I Really Need to Know I Learned in Kindergarten, the author "explains how the world would be improved if adults adhered to the same basic rules as children, i.e. sharing, being kind to one another, cleaning up after themselves, and living 'a balanced life' of work, play, and learning."
It's a shame that the simple act of being kind to each other isn't "the norm" for everybody. Why is being kind forgotten by so many after they leave kindergarten? Bullies seem to start blooming, like bad weeds, as early as adolescence. If a kindergartener can understand its importance in society, shouldn't we all? I often wonder, "Why can't we, all, just get along?"
In so many ways, my parents set good examples for me to follow, of being kind to others. I'm so grateful that my family heritage is full of good and kind people. I'm proud to do the same, setting a good example for my own children to follow (as well as for people that know me) and that they'll pay it forward, too.
'No act of kindness, however small, is ever wasted.' – Aesop

Kindness helps others feel valued, among so many other wonderful things. Showing even the smallest amount of kindness can go a long way. Many believe that acts of kindness have the potential to change lives world-wide – not only the lives of the receivers, but also those of the givers – in more ways than one!
The simple act of being kind is well-known to have many physical and mental health benefits for, both, the givers and receivers. It's an essential part of an evolved and growing society that bridges divides such as race, religion, gender – even politics. It empowers personal energy and self-esteem. It also make us happier, which is good for our hearts; thereby, helping us to live longer.
You can read more about it at RandomActsOfKindness.org!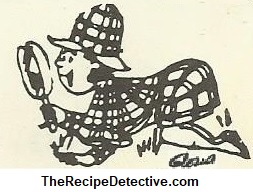 LAST THOUGHTS…
I want to pass the following on, once again, for Random Acts of Kindness Week. It's from an article I read on StarTribune.com, called 'Why Being Kind Makes You Healthier', by Chrystle Fiedler (July 24, 2019):
"Try the seven-day kindness challenge: That means, do at least one act of kindness every day for seven days. Ground rules: Do something different each day; push yourself out of your comfort zone at least once and be sure one of your acts of kindness is anonymous – no one should ever find out who did it."
IN CLOSING…

In honor of February, being (among other things) National Cherry Month, here's Mom's copycat recipe for Aunt Jenny's Blackberry Tart (aka: "Tuck-away Roll"), which is also super delicious with cherries or strawberries instead of blackberries! [As seen in her self-published cookbook… The Original 200 Plus Secret Recipes© Book (Secret RecipesTM, St. Clair, MI; June 1997, p. 5).]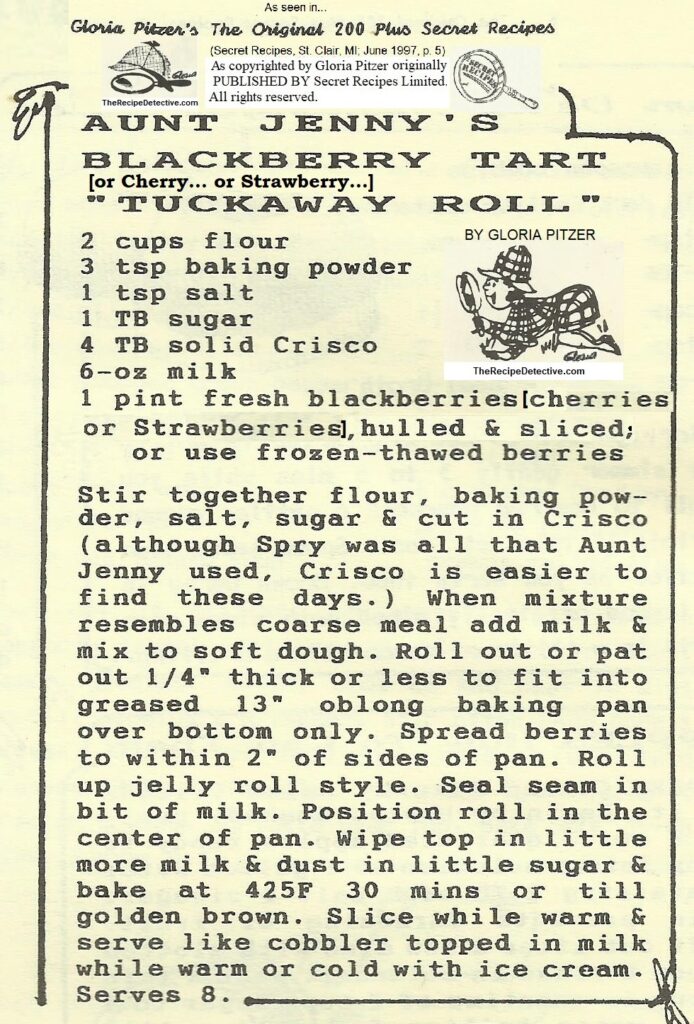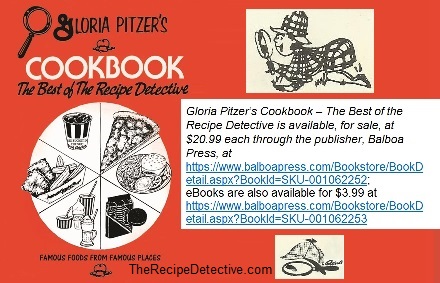 P.S. Food-for-thought until we meet again, next Monday…
Some of February's month-long observances include… National Fasting February, An Affair to Remember Month, Black History Month, National Canned Food Month, National Creative Romance Month, National Great American Pies Month, National Bake for Family Fun Month, National Bird Feeding Month, National Grapefruit Month, National Hot Breakfast Month, National Library Lover's Month, National Snack Food Month, and National Weddings Month!
The second week of February (13th-19th for 2022) also observes, among other things… National Kraut and Frankfurter Week, Freelance Writers Appreciation Week, National Secondhand Wardrobe Week, Great American Pizza Bake, National Jell-O Week, Take Your Family to School Week, and Westminster Dog Show at Madison Square Garden – which is always the week of Valentine's Day (13th-19th for 2022).
Today is also… National Cream-Filled Chocolates Day! Plus, as the second Monday in February (2022), it's also… National Clean Out Your Computer Day! Additionally, for 2022, it's also… National Football Hangover Day (which is always the day after "The Big Game").
Tomorrow is… National Gumdrop Day and National Wisconsin Day!
Wednesday, February 16th is… National Almond Day and National Do A Grouch a Favor Day!
Thursday, February 17th is… National Cabbage Day!
February 18th is… National Battery Day, National Crab Stuffed Flounder Day, and National Drink Wine Day! Plus, as the third Friday in February (for 2022), it's also… National Caregivers Day! Additionally, National Great Backyard Bird Count always begins on the Friday of the week/weekend of Valentine's Day.
Saturday, February 19th is… National Chocolate Mint Day!
Sunday, February 20th is… National Cherry Pie Day, National Love Your Pet Day, and National Muffin Day! As the start of the third full week of February, it's also… Brotherhood/Sisterhood Week (for 2022).

…7 down and 45 to go!