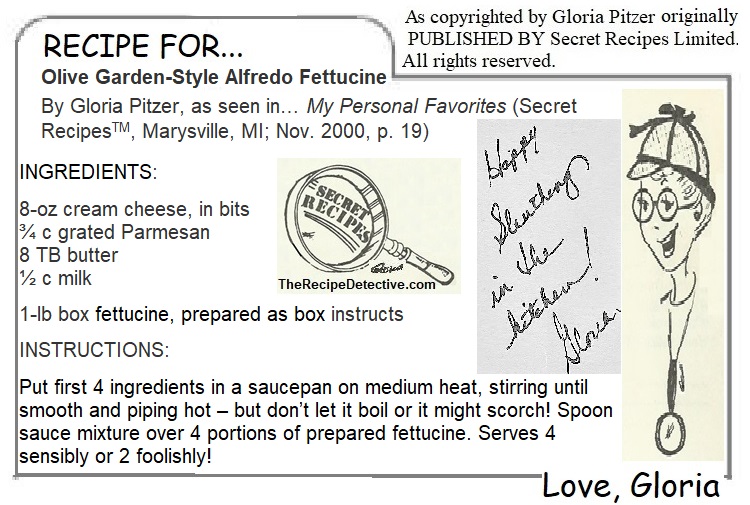 OLIVE GARDEN-STYLE ALFREDO FETTUCINE
By Gloria Pitzer, as seen in… My Personal Favorites (Secret RecipesTM, Marysville, MI; Nov. 2000, p. 19)
INGREDIENTS:
8-oz cream cheese, in bits
¾ c grated Parmesan
8 TB butter
½ c milk
1-lb box fettucine, prepared as box instructs
INSTRUCTIONS:
Put first 4 ingredients in a saucepan on medium heat, stirring until smooth and piping hot – but don't let it boil or it might scorch! Spoon sauce mixture over 4 portions of prepared fettucine. Serves 4 sensibly or 2 foolishly!