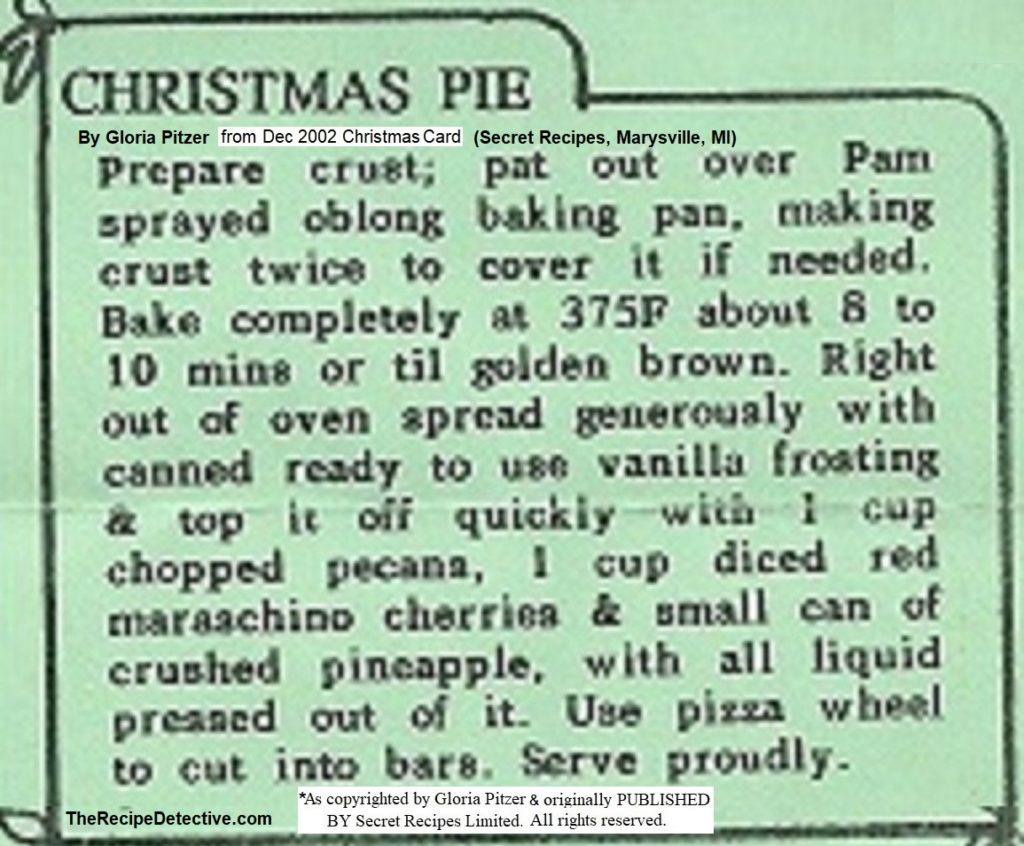 CHRISTMAS PIE
By Gloria Pitzer, as seen in her 2002 Christmas "card" of free recipes (Secret Recipes, Marysville, MI; December 2002).
Prepare  a crust – see: Butter Crust recipe – and pat out in a pam-sprayed, oblong baking pan; making crust twice, to cover it, if needed. Bake completely at 375°F for 8-10 minutes or until golden brown.
Right out of the oven, spread the crust generously with a tub of ready-to-use, vanilla frosting. Top that off quickly in layers of 1 cup chopped pecans, 1 cup maraschino cherries (diced), and a small can of crushed pineapple (with all the liquid pressed out). Use a pizza wheel to cut it into "bars", before serving proudly!