Hello everyone and happy Monday! I don't know about you but, personally, I always look forward to Mondays because they are my #52Chances each year, in which I get to share Memories of My Mom with all of you!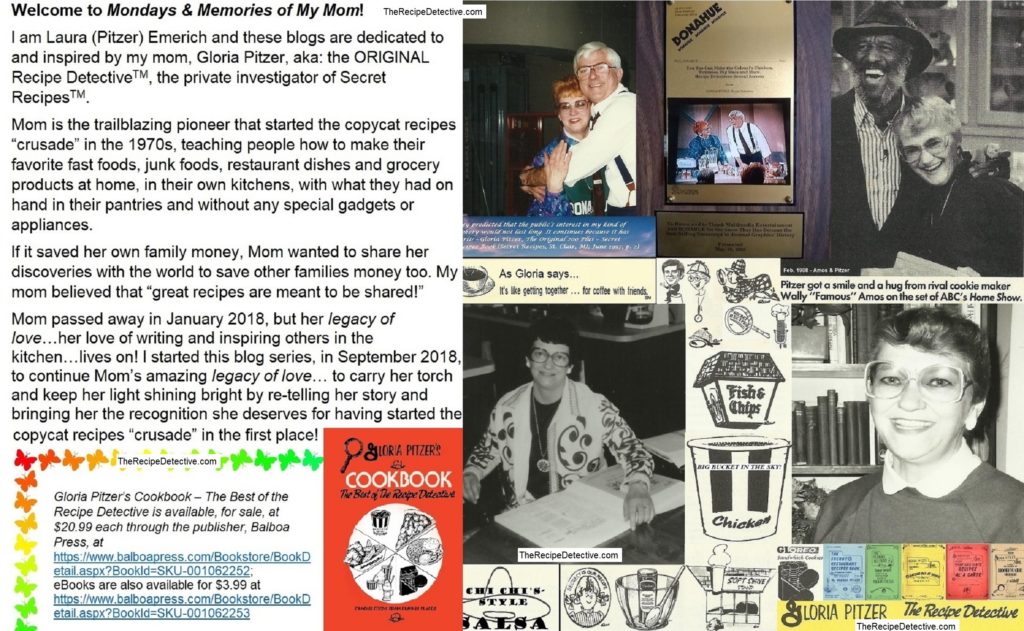 Yesterday was the observance of national Sunday Supper day – which celebrates family-togetherness, around the dining table (no phones or other electronics allowed)! The point is to just eat one meal together, at least one day a week; as well as to connect and conversate with each other. That's the way it used to be, in the olden days, when I was growing up… or the even older, olden days when my parents were growing up (and their parents before them, as well).
With the onset of the industrial age and the soaring costs-of-living, more and more Americans, of both sexes, began working outside the home. Similarly, less and less importance was given to dining together, while more was given to "on-the-go", "on-your-own" eating elsewhere.
Along the way families became too easily entwined with their own individual lives with jobs, school, homework, friends, sports (plus other after-school activities), and so on. Most families have become too busy to even sit down together for at least one meal a day (except for Sundays, maybe).
I was inspired by something Ronnie Koenig wrote (May 5, 2019) in "Sunday Dinner – The Tradition We Need To Bring Back", as seen at NBCNews.com: "We all have busy schedules – errands to run, work to do, kids to shuttle around – but for a few hours that Sunday evening, we decided to take a break from it all. The best part was that it was for no other reason than it being Sunday. It wasn't anyone's birthday or graduation, but we were all gathered around the table together."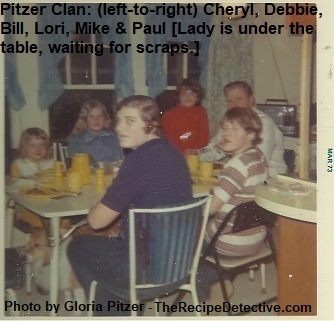 As I've written in previous blog posts, when I was growing up, our family-meals weren't just a few times a year, such as on holidays and birthdays. When she could, Mom liked to make our meals seem like special occasions! Don't get me wrong. We certainly weren't the Brady Bunch or Walton's family, by any means. We ate together because that's when the meal was served!
Even though she made GREAT imitations of our favorite restaurant foods, Mom regularly reminded us that the kitchen wasn't a restaurant, in which you could drop by at any time and place an order for whatever you want. You ate what was made and when it was served, or you went hungry until the next meal. But, honestly, I can't remember any of us willing to miss one of Mom's meals.
She would jokingly say otherwise, in many of her editorials; but even before Mom became famous as the Secret RecipesTM DetectiveTM, she was always a great cook! I miss those days, myself. Even as my own children were growing up (basically after elementary school age), we didn't have a lot of family meals together because of the classic "busy lives" scenario. My husband and I are empty-nesters now, and even we don't often sit down to eat a meal together.
SPECIAL SHOUT OUT to the "Sunday Supper Movement"!
I recently discovered, through NationalDayCalendar.com, that Isabel Laessig forged the "Sunday Supper Movement" and has a website by the same name at https://sundaysuppermovement.com/.  This is such a wonderful thing! I highly recommend you check it out for yourself. I can't wait to try Isabel's "Candied Bacon" recipe – YUM!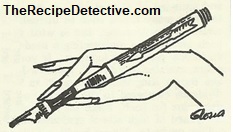 FROM MOM'S MEMORIES…
As seen in…
The Original 200 Plus Secret Recipes© Book (Secret RecipesTM, St. Clair, MI; June 1997, p. 113)
GRATITUDE
COUNT YOUR BLESSINGS, was always my mother's advice to me when I would try to bend a sympathetic ear, imploring her to comfort me and keep me company in my occasional misery. And, of course, misery does love company!
But counting my blessings was the last thing in the world I felt up to doing when the world seemed to be so hopelessly bleak, and whatever problem I had at the time, seemed so devastating to me. Now here I am telling my own children the same thing. Only I tell my own children to count their opportunities, for an opportunity is just a blessing in disguise!
I wish I had known this years ago. What frustrating disappointments I could have avoided, or at the upmost, handled better. I would've used the enthusiasm and the optimism that I acquired during the last two years or so to work off those petty resentments that separate us from folks whom we could really care about, if we'd only get to know them better, and perhaps understand why we're in conflict.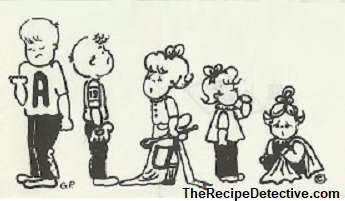 Naturally, if we judge everything by what we see on television, we'd know that's impossible – that people in conflict can't resolve their differences, or so the reports indicate in those real-life fantasies that exaggerate greed, envy and contempt as if the motivation for these traits were purely justified. I don't think they ever are!
Preparing your assortment of thoughts and feelings in a compatible mixture, in order to produce successful relationships, is really no different than preparing an assortment of compatible ingredients in a recipe for a dish that promises to be a stunning success on the dinner table.
Whether it's a recipe for preparing a very good dish, or a very good relationship, the basics are still the same – compatible ingredients, attention to detail, thinking about what you are doing, and making logical adjustments as you go!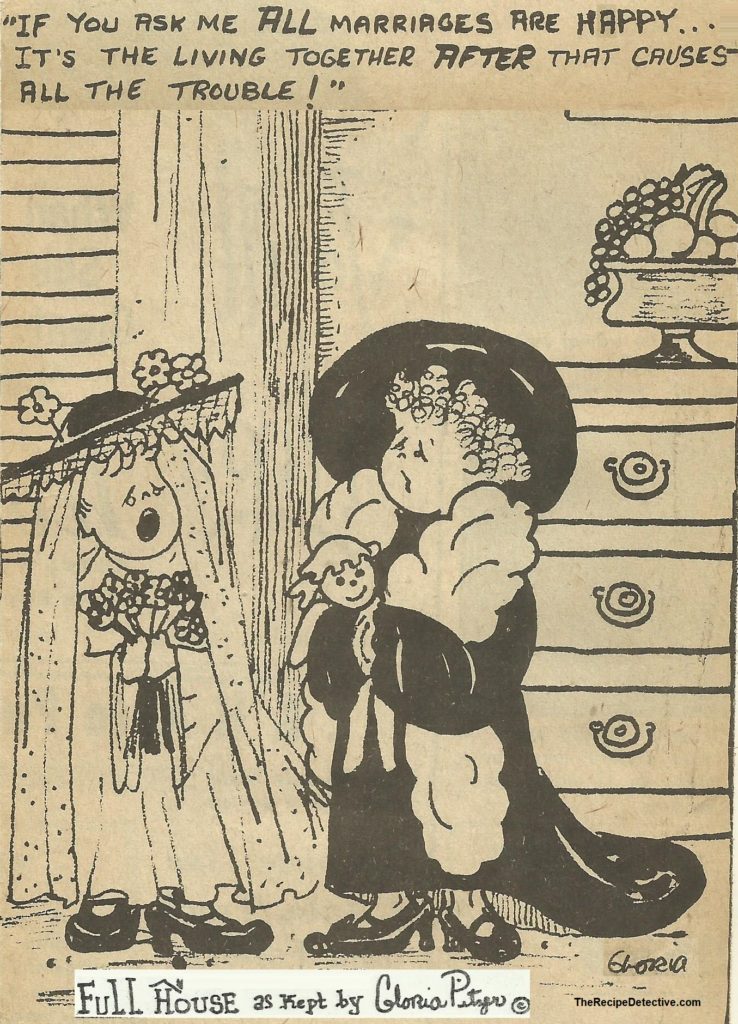 For all the bad things associated with the Covid-19 pandemic, over the past year, there has been at least one silver lining – that is the closeness that the family unit has gained from quarantining together. In a way, they've been sort of forced into putting their outside-the-home, demanding routines on hold; as the pandemic restrictions have given them the extra time together that they've always wished they had, if not for their busy lifestyles.
Bam! All of a sudden, the busy-lifestyles-rug was pulled out from underfoot and families have had an abundance of time together. Even their pets have been benefitting from the togetherness. Subsequently, more families have also discovered new-found joys in the simple things, such as going for walks together, as well as preparing and eating meals together! In fact, the whole month of January is now recognized as national Sunday Supper MONTH (among other things)!
Mom and daughter, Danielle and Misty, at BorrowedBites.com, also have a great article about the Sunday dinner tradition, which I highly recommend reading, as well! It's called "Why Sunday Dinner Tradition Is So Powerful". I especially love the following passages that they wrote:
'Who doesn't love the idealistic picture of everyone gathered around a table, plates piled with good food, and laughter interrupting bites? …Recipes can be seen as just food, or they can be seen as the bait to get people to sit and linger. To tell stories of their week, share what's on their heart, and utter the latest joke. That's why we are passionate about sharing recipes that bring family to the table.'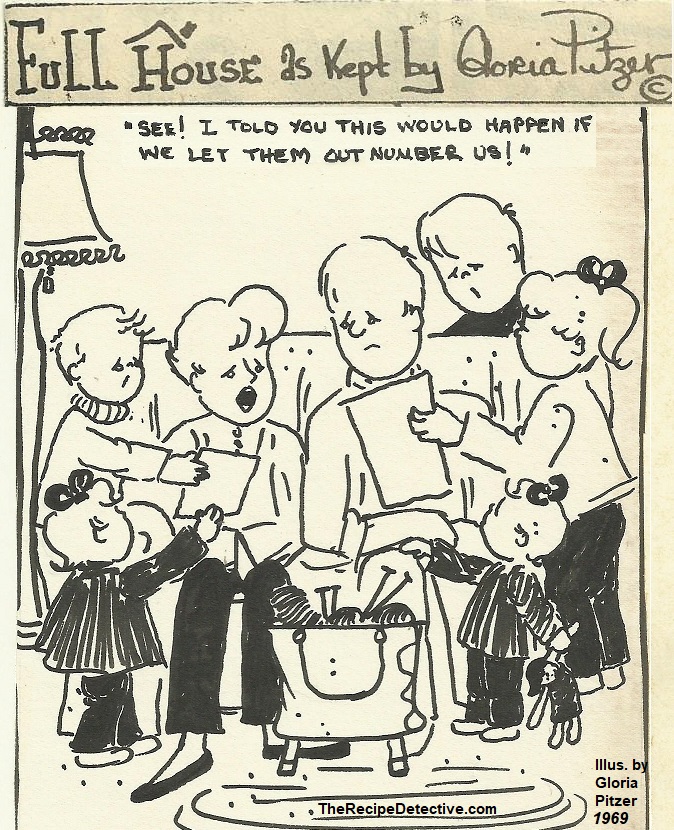 'You can call me anything, just don't call me late for dinner!' – Author Unknown (circa 1800's)
Dining habits have changed over the past century, as have the somewhat interchangeable terms of "dinner" and "supper". Many people consider "dinner" to be the heavier/full meal of the day that was usually consumed in the early afternoon (aka: lunchtime) and "supper" was the lighter meal, served in the late afternoon/early evening.
Yet, we're also told that breakfast is the most important meal of the day, When do you eat your biggest meal – morning, afternoon, or evening? Do you say "dinner" or "supper"? The answers vary greatly among everyone, depending on one's age and even where they grew up. I typically call our full, evening meal "dinner" (breakfast and lunch are usually light, if not skipped all together). Mom, also, called our evening meal "dinner" and it was, likewise, the biggest meal of the day.
Why did the full meal change from the afternoon time to the evenings? Many believe it's because people's schedules became so busy during the day with the rise of industrialization coupled with more Americans working outside the home (usually including both spouses working). It wasn't feasible to go home in the middle of the day to eat the big, main meal; thus, they ate their lighter meal around noon-time and their heavier meal in the evening, after work and such.

On a related side-note, I want to mention that January is also recognized as national Slow Cooking Month. That along with the national Sunday Supper month celebration makes a superb combination! Almost every American household has at least one slow cooker (aka: crock pot). Mom always had several, as do I, in a variety of sizes and shapes!
For some unknown reason, my husband seems to take more of an interest in what I make for dinner when its simmering all day in a slow cooker – more so than anything I make on the stove-top or in the oven. I've asked him about it and even he doesn't know why.
I made chili in one of my slow cookers for last Sunday's supper and my husband made a point of "checking on it" (to smell it, taste it, and stir it) about twice an hour for me, he claimed, even though I was sitting less than 10 feet away from it, all day, while I did some work on my laptop at the dining room table. I have to giggle at him sometimes!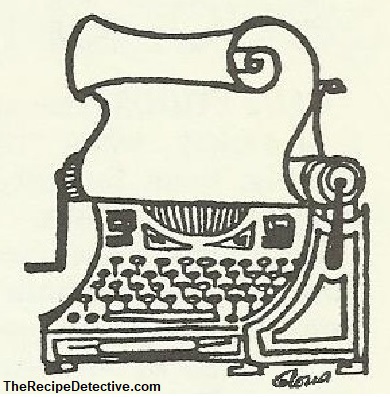 MORE FROM MOM'S MEMORIES…
As seen in…
My Cup Runneth Over and I Can't Find My Mop (Secret RecipesTM, St. Clair, MI; Dec. 1989, p. 67)
WASTING TIME – WHATEVER HAPPENED TO THE SIMPLE JOYS?
Unfortunately, we're waiting for that golden day, that one lovely moment in which we feel everything is finally grand – everything is finally just the way we have always wanted it to be! Everything we've been working for and moving toward has been attained.
We can relax! We've lost the weight we wanted to lose. The house is finally in 'company-is-coming' order. The bills are all paid. The bank account is adequate. Our children are living productive, useful lives.
Everything will be wonderful – and then, and probably only then, do we feel we have the right to be happy! Until we achieve that perfect moment, that ideal existence, however, we're looking forever ahead to it, not even seeing the opportunities – small as they might be – to be happy, now, with what we already have, with who we are [and] with what we're already doing.
Everyone, at one time or another, seems to go through such trying times; carrying burdens we can't seem to shake, with no one to help us make the load seem lighter. And in doing so, we end up making our mishaps more important than our smallest achievements.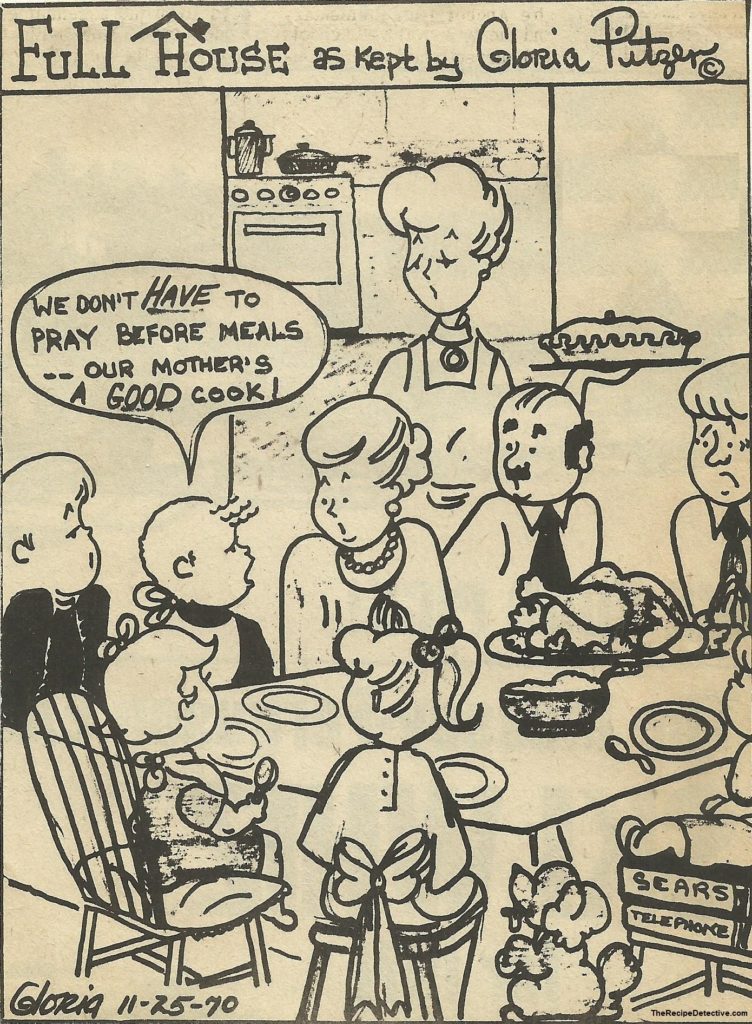 How easily we waste the time we have now, entertaining false pride as if it were the honored guest at our table of regrets. We try to avoid being natural, being ourselves, because it is usually less than we think we should be, or what others expect us to be.
So we look toward the moment when we're sure everything will fall into its proper place. We finally have the time to call a relative we've been meaning to visit. We'll write that newsy letter to the friend [with whom] we somehow lost touch… We'll take that cake to the neighbor, [for whom] we haven't had the chance to call on but meant to. But we can't do those things now – not while were working out important problems and have so many things to worry about. Worrying takes time!
I'm nearly convinced that there is no such perfection toward which to work and for which to wait. Waiting seems an idol waste when there are so many things I want to do that have been pushed aside because obligations and commitments came first. Instead of looking ahead two years from now, days from now, hours from now, I look to the next moment. Human beings are not immortal, but some of us put off the wonders of living, as if we had forever to realize them.
For each moment that I didn't enjoy as much as I could have, I'd like to be ready just in case I have a second chance at having them again. I would like to have all of our children with us around the dinner table once more, and really enjoy it, to make up for all of those times that I took their being there for granted. That would be a perfect moment, a perfect day!
IN CLOSING…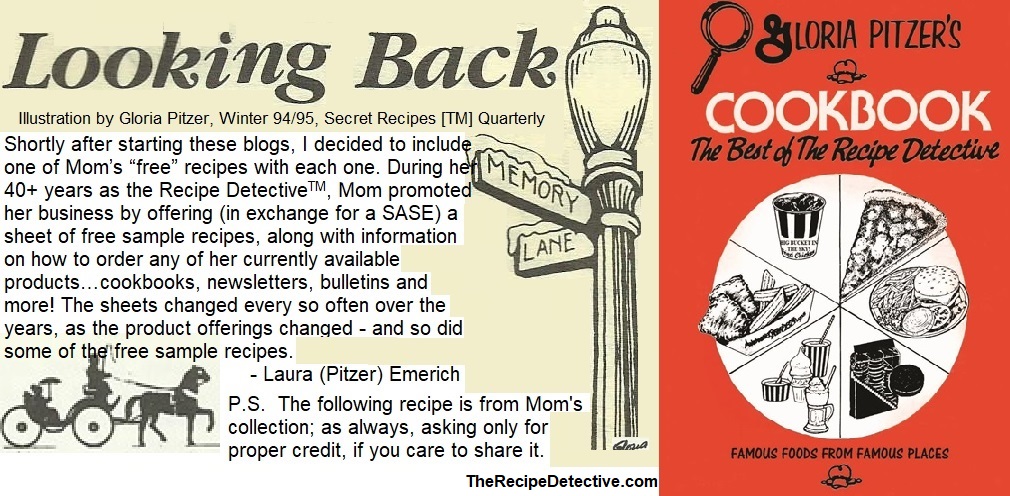 In honor of National Pizza Week,  here is Mom's "secret recipe" for imitating Detroit's famous #BuddysPizza; as seen in… Gloria Pitzer's Cookbook – The Best of the Recipe Detective (Balboa Press; Jan. 2018, p. 82)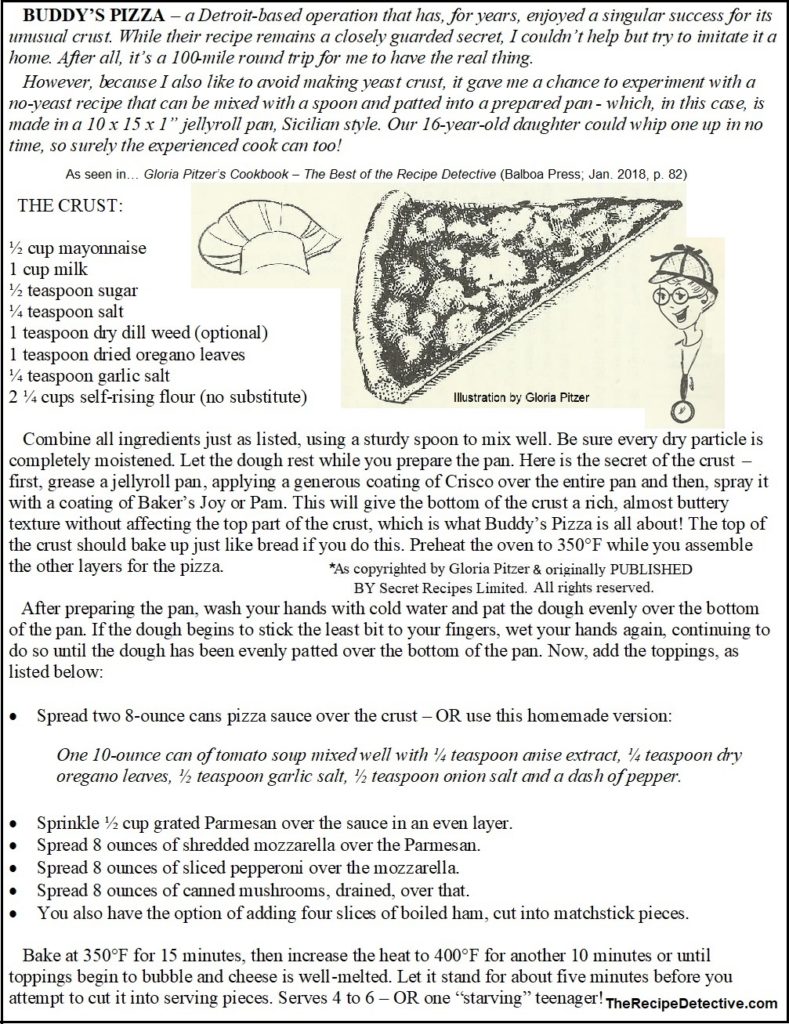 P.S. Food-for-thought until we meet again, next Monday…
Some other fun celebrations to recognize this week (for the 2nd full week of January) include: National Mocktail Week, National Folic Acid Awareness Week, and Universal Letter Writing Week. Additionally…
Today is also National Milk Day and National Arkansas Day!
Tuesday is National Marzipan Day and national Curried Chicken Day!
Wednesday is national Peach Melba Day and Korean-American Day!
Thursday is national Hot Pastrami Sandwich Day!
Friday is national Strawberry Ice Cream Day…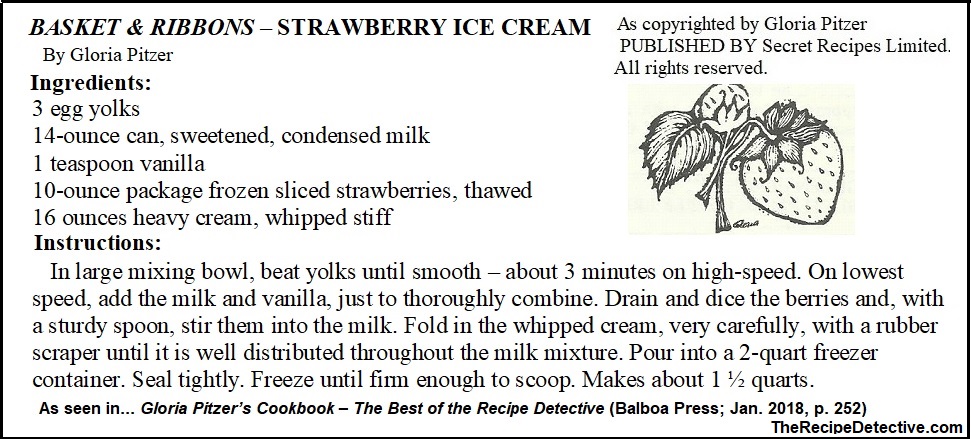 …and National Bagel Day!
Saturday is National Fig Newton Day, national Religious Freedom Day and International Hot And Spicy Food Day!
Sunday is national Hot Buttered Rum Day!
It's also the start of National Handwriting Analysis Week, Hunt For Happiness Week, National Healthy Weight Week, and National Fresh Squeezed Juice Week, which is Jan. 17th-23rd for 2021!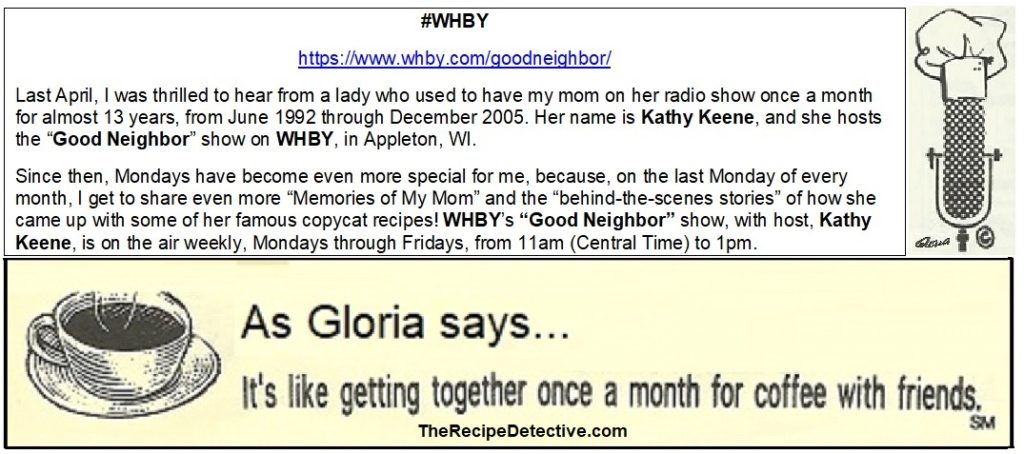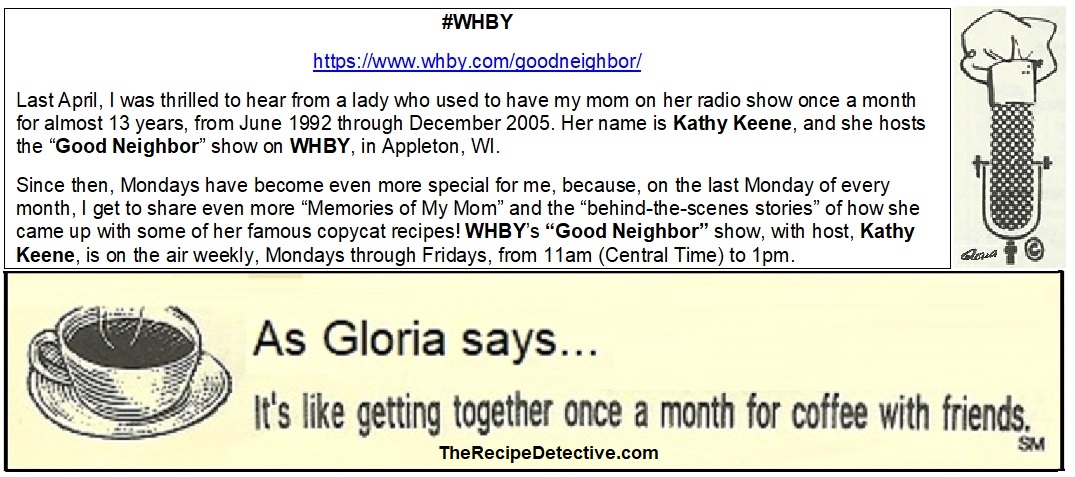 …2 down and another 50 to go!