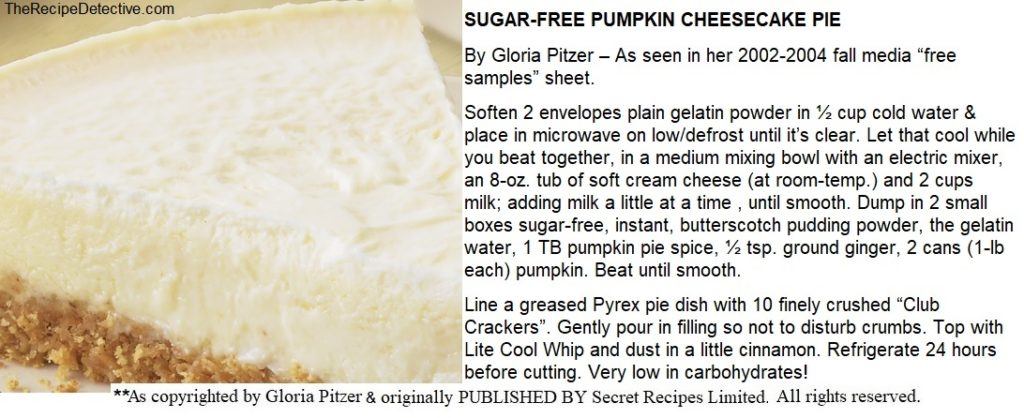 SUGAR-FREE PUMPKIN CHEESECAKE PIE
By Gloria Pitzer – As seen in her 2002-2004 fall media "free samples" sheet.
Soften 2 envelopes plain gelatin powder in ½ cup cold water & place in microwave on low/defrost until it's clear. Let that cool while you beat together, in a medium mixing bowl with an electric mixer, an 8-oz. tub of soft cream cheese (at room-temp.) and 2 cups milk; adding milk a little at a time , until smooth. Dump in 2 small boxes sugar-free, instant, butterscotch pudding powder, the gelatin water, 1 TB pumpkin pie spice, ½ tsp. ground ginger, 2 cans (1-lb each) pumpkin. Beat until smooth.
Line a greased Pyrex pie dish with 10 finely crushed "Club Crackers". Gently pour in filling so not to disturb crumbs. Top with Lite Cool Whip and dust in a little cinnamon. Refrigerate 24 hours before cutting. Very low in carbohydrates!