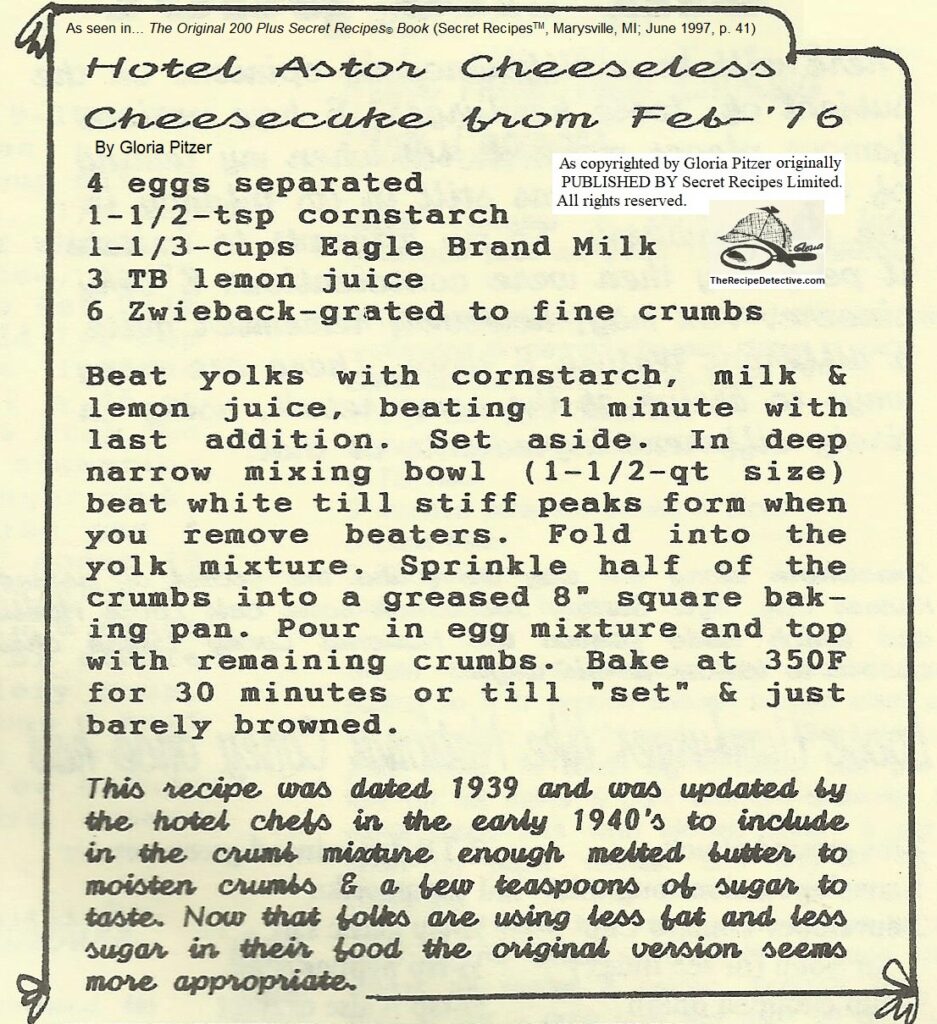 HOTEL ASTOR CHEESELESS CHEESECAKE
By Gloria Pitzer, as seen in… The Original 200 Plus Secret Recipes© Book (Secret RecipesTM, Marysville, MI; June 1997, p. 41).
This recipe was dated 1939 and was updated by the hotel chefs in the early 1940s to include, in the crumb mixture, enough melted butter to moisten crumbs & a few teaspoons of sugar to taste. Now that folks are using less fat and less sugar in their food, the original version seems more appropriate.
INGREDIENTS:
4 eggs, separated
1½ tsp cornstarch
1 1/3 cups Eagle Brand Milk
3 TB lemon juice
6 Zwieback – grated to fine crumbs
INSTRUCTIONS:
Beat yolks with cornstarch, milk, and lemon juice; beating 1 minute, with last edition. Set aside. In deep, narrow, mixing bowl (1½-qt), beat whites until stiff peaks form when you remove beaters. Fold into yolk mixture. Sprinkle half of the crumbs into a greased, 8-inch-square, baking pan. Pour in egg mixture and top with remaining crumbs. Bake at 350°F for 30 minutes or until "set" and just barely browned.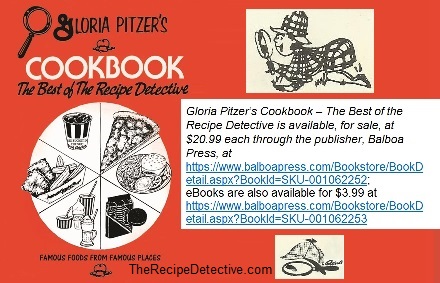 See also…