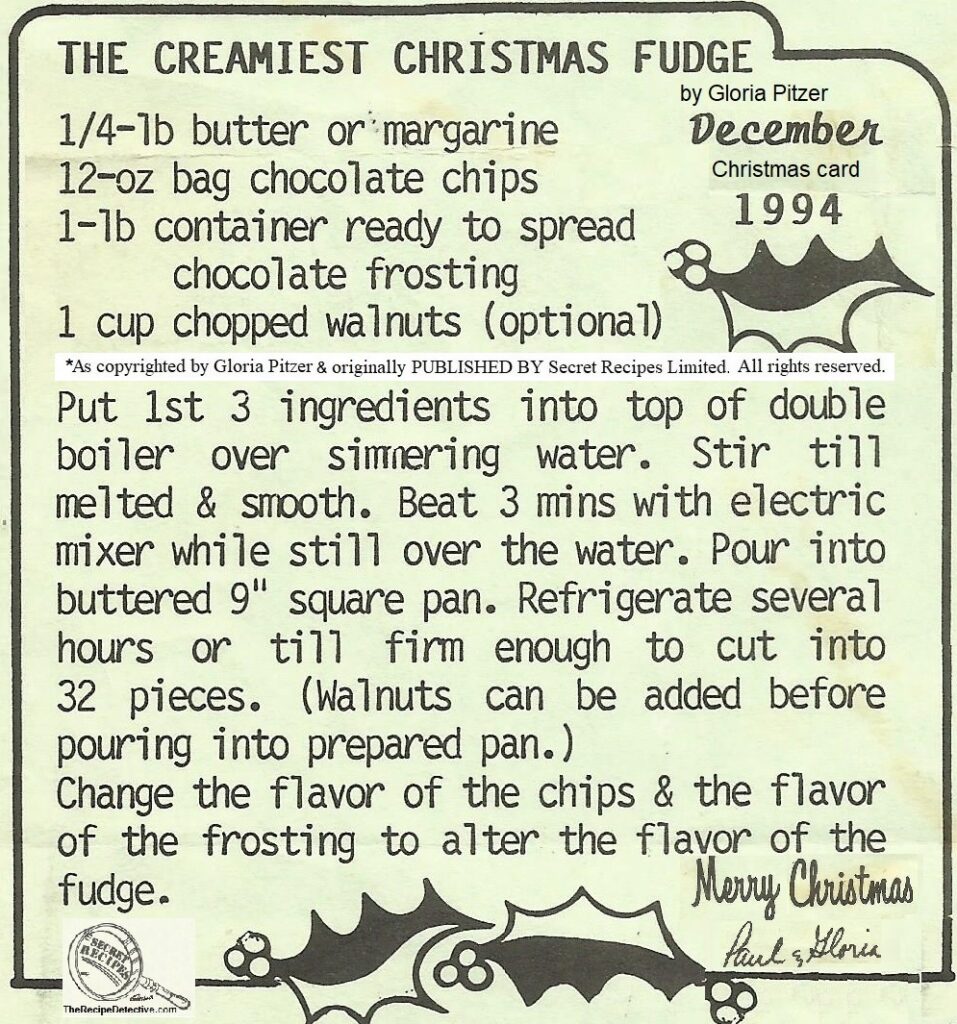 CHRISTMAS FUDGE, THE CREAMIEST
By Gloria Pitzer, as shared in her 1994, homemade, Christmas card
INGREDIENTS:
¼-lb butter or margarine
12-oz bag [milk] chocolate chips
1-lb container ready-to-spread, chocolate frosting
1 cup chopped walnuts (optional)
INSTRUCTIONS:
[As listed] put first 3 ingredients into top of double boiler, over simmering water; stirring until melted and smooth [with each addition].
With electric beaters, blend [in the pan, over the hot water] for 3 minutes. [Add walnuts at this point if you want and] pour into a buttered, 9-inch-square pan. Refrigerate several hours or until firm enough to cut [into 36 pieces, pieces at 1½-inch-square each].
[NOTE: Change the flavor of the baking chips and frosting to change the flavor of the fudge.]

*I also shared the above recipe (November 30, 2020) on-the-air with Kathy Keene – on her "Good Neighbor" show on WHBY in Appleton, WI. If you missed the show, you could listen to the podcast at https://www.whby.com/2020/11/30/laura-pitzer-emerich-amy-albright/.
See also…