Happy Monday and happy Irish-American Heritage Month to EVERYONE! After all, don't we all feel a bit of the blarney blood running through our veins this time of year! But I especially look forward to Mondays because they are my 52 Chances each year, in which I get to share Memories of My Mom with all of you!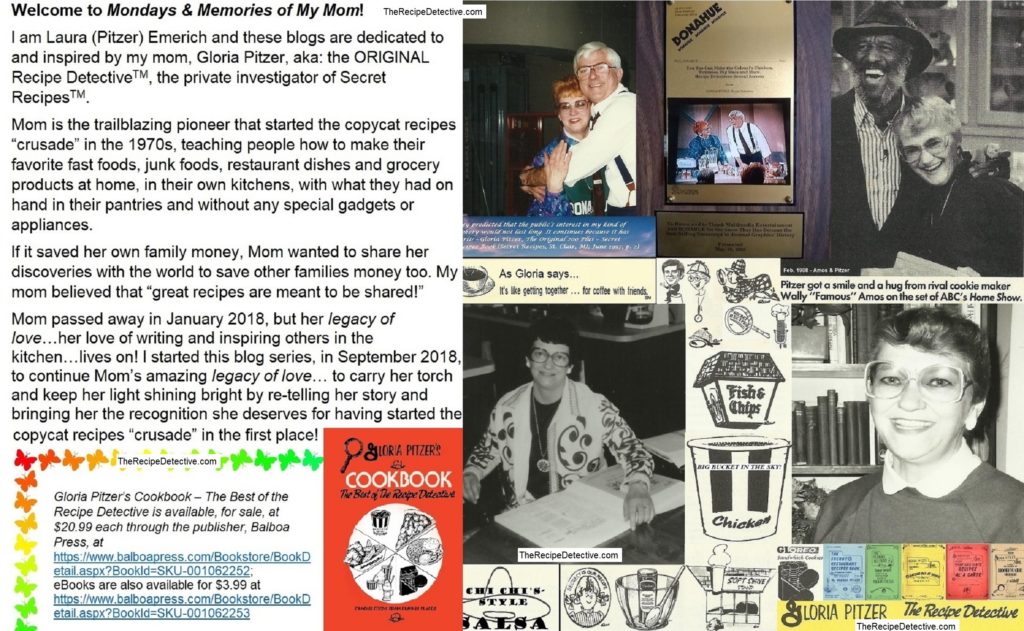 #NationalCornedBeefAndCabbageDay
We are half-way through March and the official start of spring is just days away, now. Additionally, one of the month-long observances happening in March is the commemoration of Irish-American Heritage Month. In relation, Wednesday is celebrating St. Patrick's Day and National Corned Beef and Cabbage Day!
Did you know that corned beef and cabbage really isn't the traditional feast in Ireland for the observance of the St. Patrick's Day holiday? Irish (Lamb/Mutton) Stew and Soda Bread is likely to be what's for dinner in most of the homes observing St. Patrick's Day on "The Emerald Isle" (nicknamed as such for the country's legendary rolling, green hills and lush landscapes).
BACON and Cabbage, however, is a very popular dish in Ireland. But it's not what Americans consider bacon. Irish bacon is a cut of pork also known as "back bacon", which is very similar to Canadian bacon but with more fat in the cut. Like everything else that comes our way, the dish was Americanized into CORNED BEEF and Cabbage.
The Irish, who immigrated here hundreds of years ago, learned to adjust their traditional dish, with "Irish bacon", to the cheaper cut of corned beef as it was much more accessible and affordable than "back bacon". Thus, a new Irish-American tradition was born.
By the way, Mom often wrote about being versatile in cooking throughout many of her newsletters and cookbooks. She frequently gave a variety of options in a lot of her recipes, depending on tastes or availability of ingredients. When Mom changed up a dish, she called it "Pitzerizing" the recipe.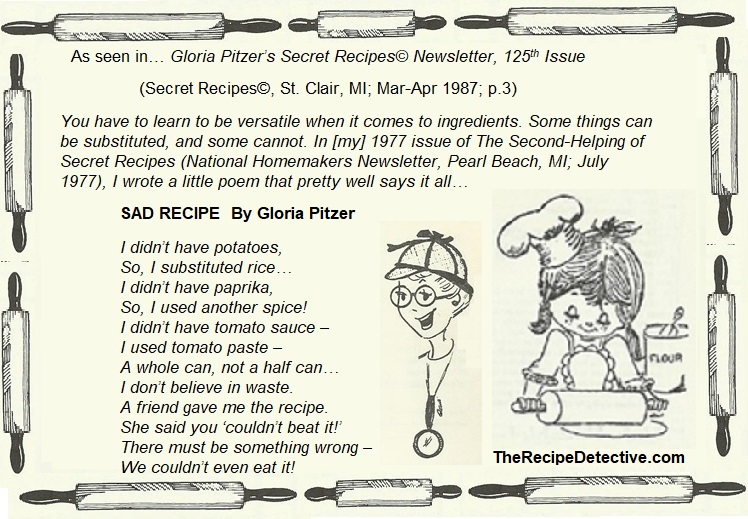 Did you also know that St. Patrick's Day (aka: "Feast Day") is not celebrated in Ireland the same as it is here, in America? In Ireland, it is more of a religious observation that started about four centuries ago – in the 1600s – to observe the life and death of St. Patrick; who was a captured "Brit", enslaved to the Irish Protestants. He had escaped to France, but later returned to Ireland, on a mission to convert the pagans to Christianity.
The "battle" of Christians vs. Protestants has split Ireland for centuries. In fact, on the Irish flag, the white stripe between the green and orange stripes is supposed to symbolize the peace between the Roman Catholic majority (represented in the green) and the Protestant minority (represented in the orange).
The celebrations for this holiday, which we've come to enjoy even if we aren't Irish, were originally started here by the Protestant immigrants from Northern Ireland. Ironically, it's considered taboo to wear orange in celebration of St. Patrick's Day.
Great information on how St. Patrick and the holiday in his honor is viewed by both the Christian and Protestant communities, on the "divided" island of Ireland, can be found in a great article by Marie McKeown, called "Can Orange Mix With Green?" (April 4, 2017) at Owlcation.com.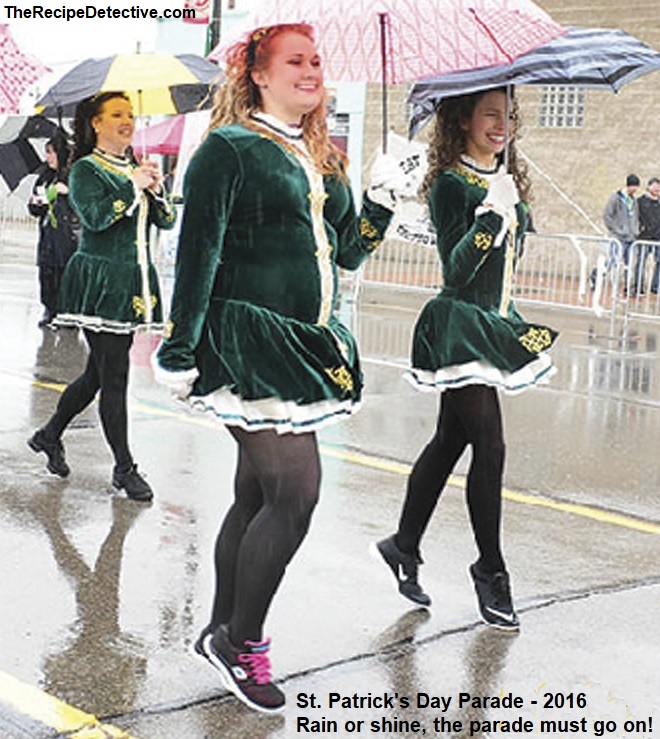 The St. Patrick's Day celebration that started in the U.S. in the 1700s, was a way for the oppressed immigrants, who were living here, to show pride in (and teach others about) their culture. Here, the holiday has evolved into more of a pagan celebration of the Americanized Irish "culture"; as opposed to Ireland's somber, religious observation of a "saint".
However, we celebrate with Celtic-infused parades, music, dancing, and food. Somewhere along the way, Americans also added drinking green beer to the other Irish-American traditions for the holiday; which isn't done in Ireland. In fact, bars (and most businesses) are closed in Ireland for the sacred observance.
The first St Patrick's Day parade ever recorded was in Boston on March 18th, 1737. The Americanization of the holiday has created many symbolisms for St. Patrick's Day, including a LOT of green, a bit o' blarney, Celtic knots, four-leaf clovers, leprechauns, pots of gold at the ends of rainbows and the-LUCK-of-the-Irish!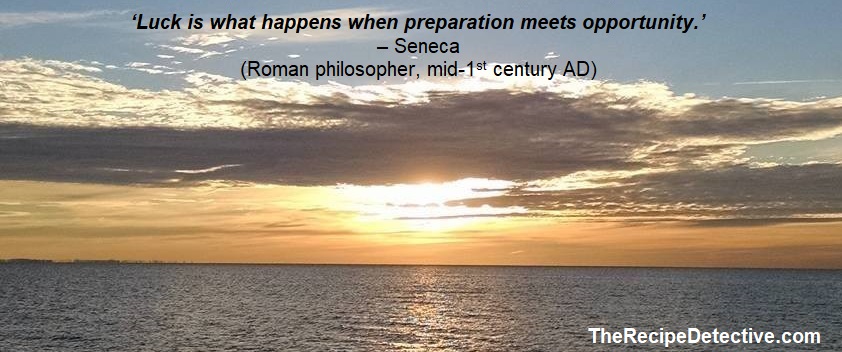 The old Irish legend about kissing the Blarney Stone (which is located at Blarney Castle), claims that's how one gets the "Gift of the Gab" (eloquence or skillful flattery, for persuasion). "Blarney" actually means skillful flattery, as well as nonsense and cajolery.
The catchphrase about having "the luck of the Irish" originated in the "old west", in the late 1800s, when a large number of the most successful miners of the "Gold Rush" era happened to be of Irish decent.
According to Irish folklore, leprechauns were cantankerous little charlatans. Supposedly they lived alone and passed the time, when they weren't performing shenanigans, by mending the shoes of the Irish fairies. Traditional leprechauns were Americanized, as well, into good-natured, pranking imps, who soon became symbols of both, St. Patrick's Day and Ireland, in general.
I don't know if our family has any Irish ancestry or not, but I do know that several members of my family have been known to be relatively "lucky" and some are even quite talented in the "art" of blarney, as well. I don't think I have either trait but I'm sure Mom had more than a bit of both!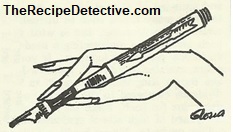 FROM MOM'S MEMORIES…
As seen in…
No Laughing Matter (circa 1970s)
JUST A HOUSEWIFE AND A PRO!
As a 'suburban housewife', I fail to see how anyone could classify my routine as 'dull'! For one thing, everyone knows that the mother of an active family has no routine! We're lucky if we can get our slippers on the right feet first thing in the morning.
In fact, we're lucky if we can even find those slippers, having to, first, plow through an undergrowth of Tinker Toys and Lincoln Logs on the way to the kitchen, where we must witness testy debates over who gets the [prize] in the box of [cereal] and why a 40-year-old man refuses to take the Donald Duck Thermos in his lunch…
What's wrong with a quest for a roll of Scotch tape that's your very own or having the phone ring and the call is for you instead of your teenager? [Margaret Mead's] working definition [of a 'first-class' woman, not being a housewife or homemaker,] is a 'trained, competent, professional woman'.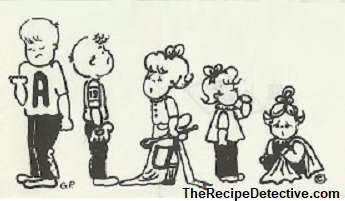 Now, I'd be the last one to contradict an expert, but in defense of women who become wives and mothers… we have had training (although much of it's on the job), are extremely competent and are professional [according to Webster's dictionary] in that we have 'a vocation requiring knowledge of some department of learning or skill'…
If you don't think it takes learning or skill to varnish a complex-of-disorder with enough love and efficiency that husbands and children grow up with security and comfort, drop around my kitchen some Sunday night…
No matter what they tell us [working-outside-the-home homemakers] about turning our kids over to a day care center, there's nothing like coming home from school to know that Mom's in the kitchen, whipping up a pitcher of Tang and a plate of [Hopeless Twinkles©].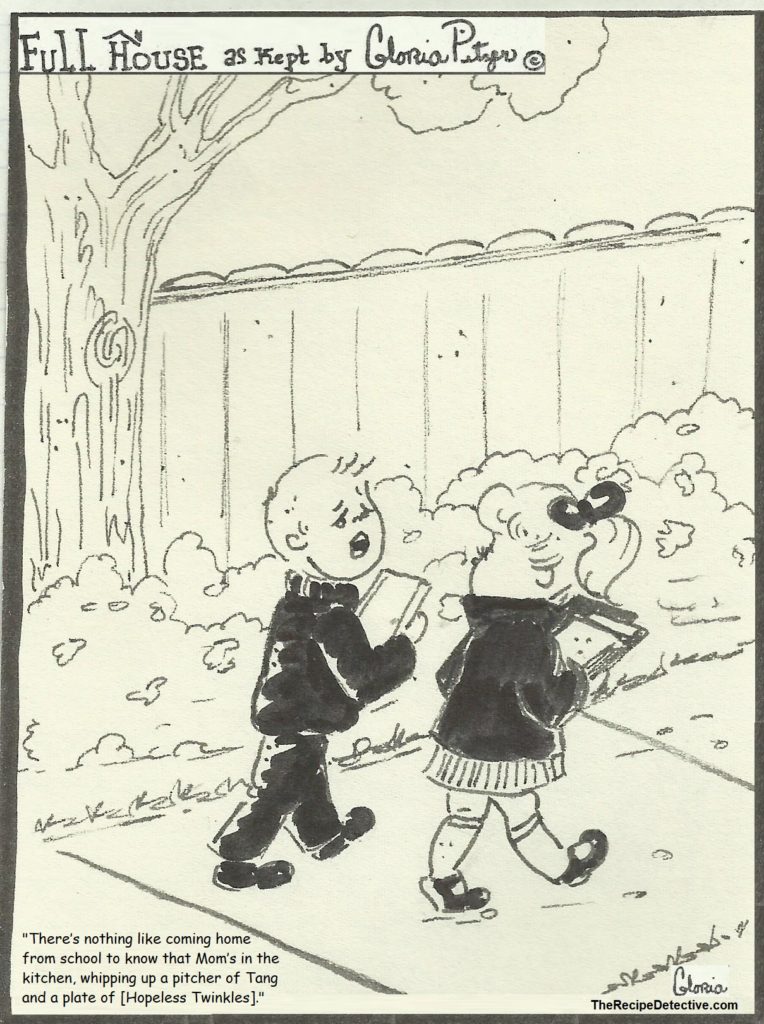 [By the way, April 6th will be National Hostess Twinkie Day!]
See Mom's imitation of these, which she called "Hopeless Twinkles©", at:
https://therecipedetective.com/2019/06/24/hopeless-twinkles-an-imitation-of-hostess-twinkies/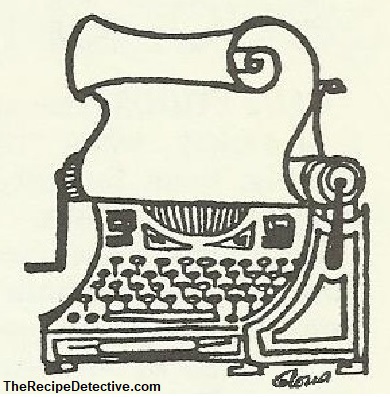 MORE FROM MOM'S MEMORIES…
As seen in…
My Cup Runneth Over and I Can't Find My Mop (Secret RecipesTM, St. Clair, MI; Dec. 1989, p. 119)
MAKING FRIENDS
LUCK, as the critics said, really had nothing to do with our success, unless the definition of LUCK is when preparation and experience meet opportunity. That is, indeed, a blessing worth counting twice, also. However, I have learned from my very wise mother, whose advice was always inspiring and encouraging, that rather than count my BLESSINGS, I should carefully count my OPPORTUNITIES!
In my kitchen, where all of these famous recipes are developed and tested and prepared for publishing, I have one significant problem. The 'Good Hands People' are about to declare my kitchen an accident going someplace to happen! My sense of organization is not what Heloise would enthusiastically endorse. So, even when my cup runneth over and over and over, I can't always find my mop!
It is with appreciation that, in spite of my lack of organization, Mary Ellen Pinkham, the famous household hints author, took an interest in our recipes just recently. I really should get together with Mary Ellen and learn exactly how to become better organized but, somehow, time keeps getting away from me.
I am either in the kitchen, cooking up something for the next book [or] the next issue of the newsletter; or I'm writing about what I've been cooking – with time in between to do two, sometimes three, radio shows a day, on a regular basis, running anywhere from 15 minutes to two hours. No two shows are ever alike – with the exception of the [wonderful] hospitality and warm response from the listeners.
I have had very few unhappy experiences on the air… Some of the highlights of these radio broadcasts will probably remind you of the first time you heard of me, through one of these shows, for this is where most of our family of readers have come and they continue to listen with as much enthusiasm and as many challenges [for me to decipher] today as they did the day I spoke to my first radio audience and became affectionately dubbed by them 'The Recipe Detective'. I thank them!
IN CLOSING…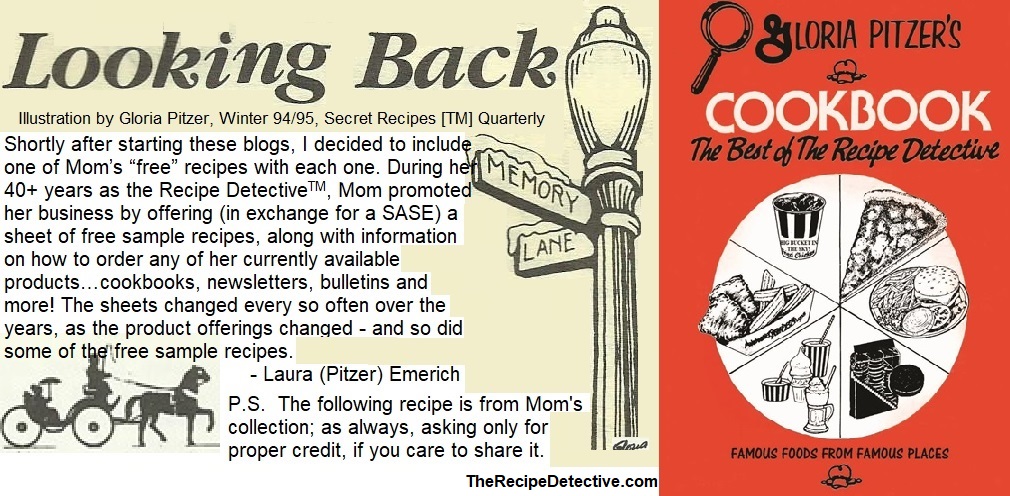 In honor of St. Patrick's Day, here is Mom's secret recipe for Irish Soda Bread…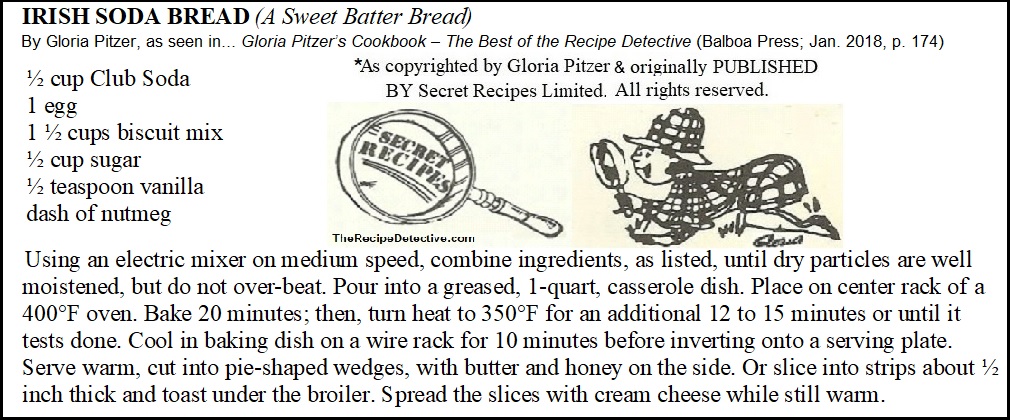 ADDITIONALLY, here are TWO re-shares of Mom's secret recipes for Corned Brief and The Reuben According To Julia Lega; as seen in… Gloria Pitzer's Cookbook – The Best of the Recipe Detective (Balboa Press; Jan. 2018, pp. 184 & 187)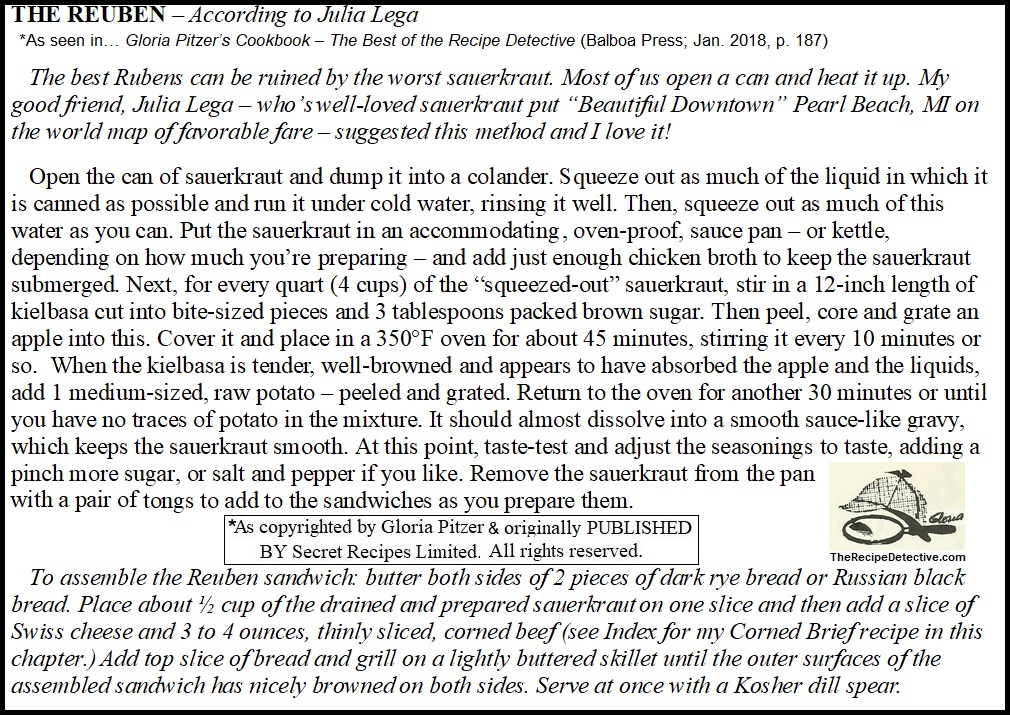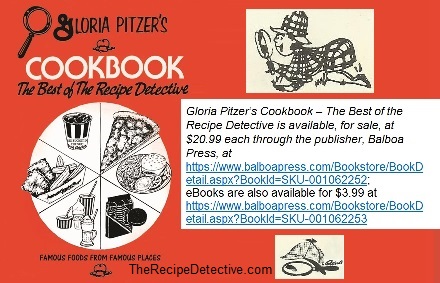 P.S. Food-for-thought until we meet again, next Monday…
Don't forget – the whole month of March is still celebrating, among other things: National Women's History Month, National Caffeine Awareness Month, National Celery Month, National Craft Month, National Flour Month, and National Sauce Month!
Some other celebrations for the week include:
Today, March 15, is… American Legion Birthday, National Everything You Think is Wrong Day, National Kansas Day, National Pears Helene Day, National Shoe the World Day, and National Napping Day [the day after Daylight Savings Time Day]!
Tuesday, March 16, is… National Artichoke Hearts Day, Everything You Do Is Right Day, and National Freedom of Information Day!
Thursday, March 18, is… National Awkward Moments Day, National Lacy Oatmeal Cookie Day, and National Sloppy Joe Day!
Friday, March 19, is… National Certified Nurses Day, National Chocolate Caramel Day, National Let's Laugh Day, and National Poultry Day!
Saturday, March 20, is… World Flour Day, National Proposal Day, National Ravioli Day, National Corn Dog Day [which is the 1st Saturday of the NBA's March Madness], National Quilting Day [which is always the 3rd Saturday in March], and Spring Begins! [NOTE: the Spring Equinox changes annually – 2021's is March 20th.]
Sunday, March 21, is… National California Strawberry Day, National Common Courtesy Day, National Countdown Day, National Fragrance Day, National French Bread Day, and National Single Parent Day! It's also the start of the week-long celebration for National Agriculture Week!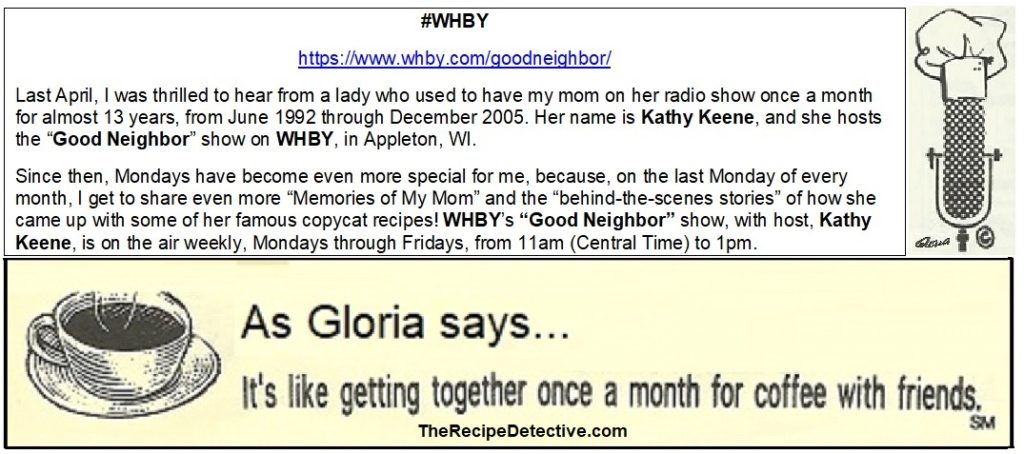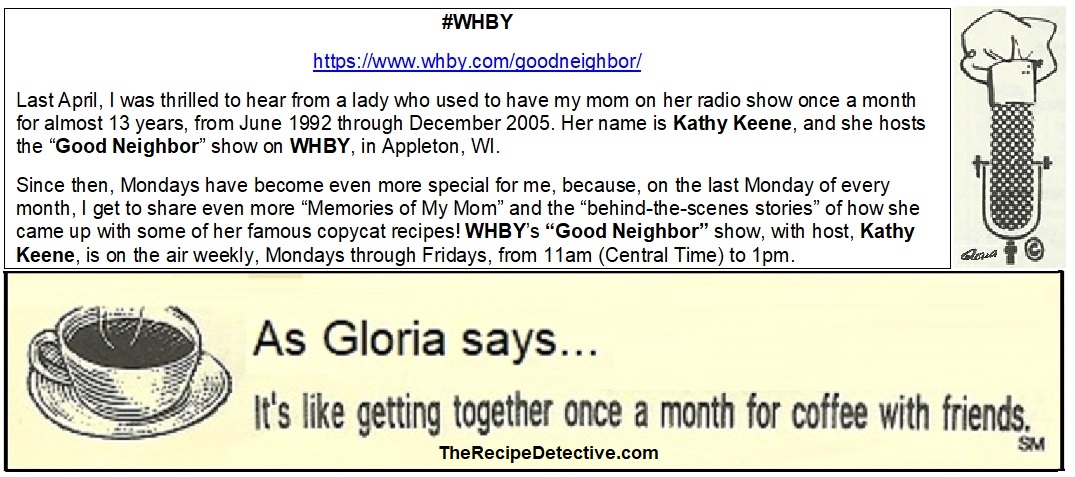 [Our next visit is scheduled in TWO WEEKS – Monday, March 29th!]

…11 down and another 41 to go!