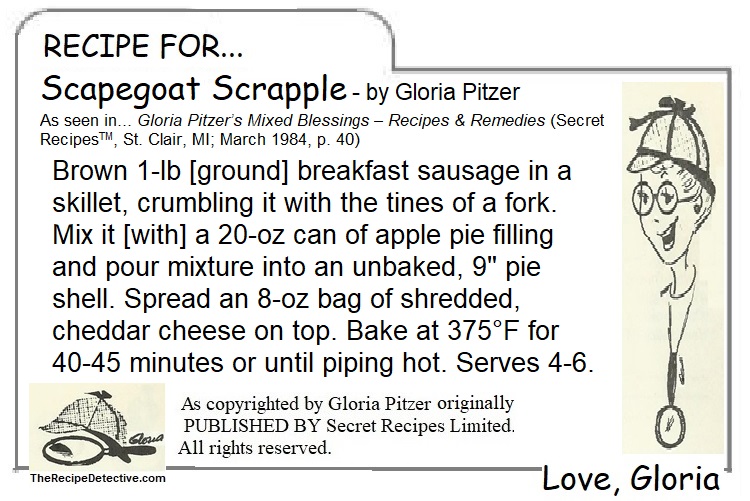 SCAPEGOAT SCRAPPLE
By Gloria Pitzer, as seen in… Gloria Pitzer's Mixed Blessings (Secret RecipesTM, St. Clair, MI; March 1984, p. 40)
INGREDIENTS:
1-lb [ground] breakfast sausage
20-oz can apple pie filling
9-inch unbaked pie shell
8-oz pkg shredded cheddar cheese
INSTRUCTIONS:
Brown sausage in skillet, crumbling it with the tines of a fork. Mix it with the pie filling and pour it into the unbaked pie shell. Spread shredded cheese on top. Bake at 375°F for 40-45 minutes or until piping hot. Serves 4-6 [nicely].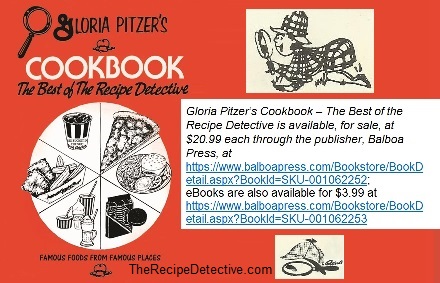 See also…