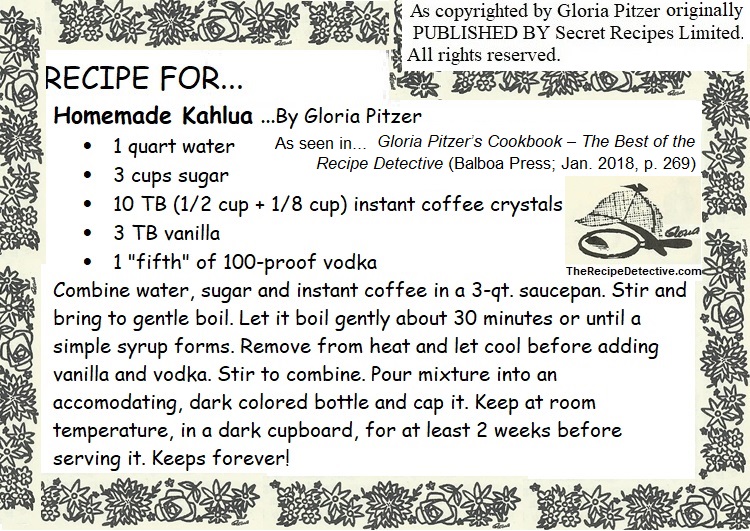 HOMEMADE KAHLUA
By Gloria Pitzer; as seen in… Gloria Pitzer's Cookbook – The Best of the Recipe Detective (Balboa Press; Jan. 2018, p. 269)
Ingredients:
1-quart water
3 cups sugar
10 tablespoons instant coffee granules or powder
3 tablespoons vanilla extract
A Fifth of 100-proof vodka (750 ml)
Instructions:
Put first 3 ingredients in a heavy, 2 ½-quart sauce pan and bring to a gentle boil – 30 minutes or until consistency is reduced to a syrup consistency. Remove from heat. Cool completely – refrigerating to hasten this. Stir in vanilla and add vodka. Funnel into a dark-tinted 1-quart bottle. Cap it tightly. Let it stand at room temperature for one week before using.