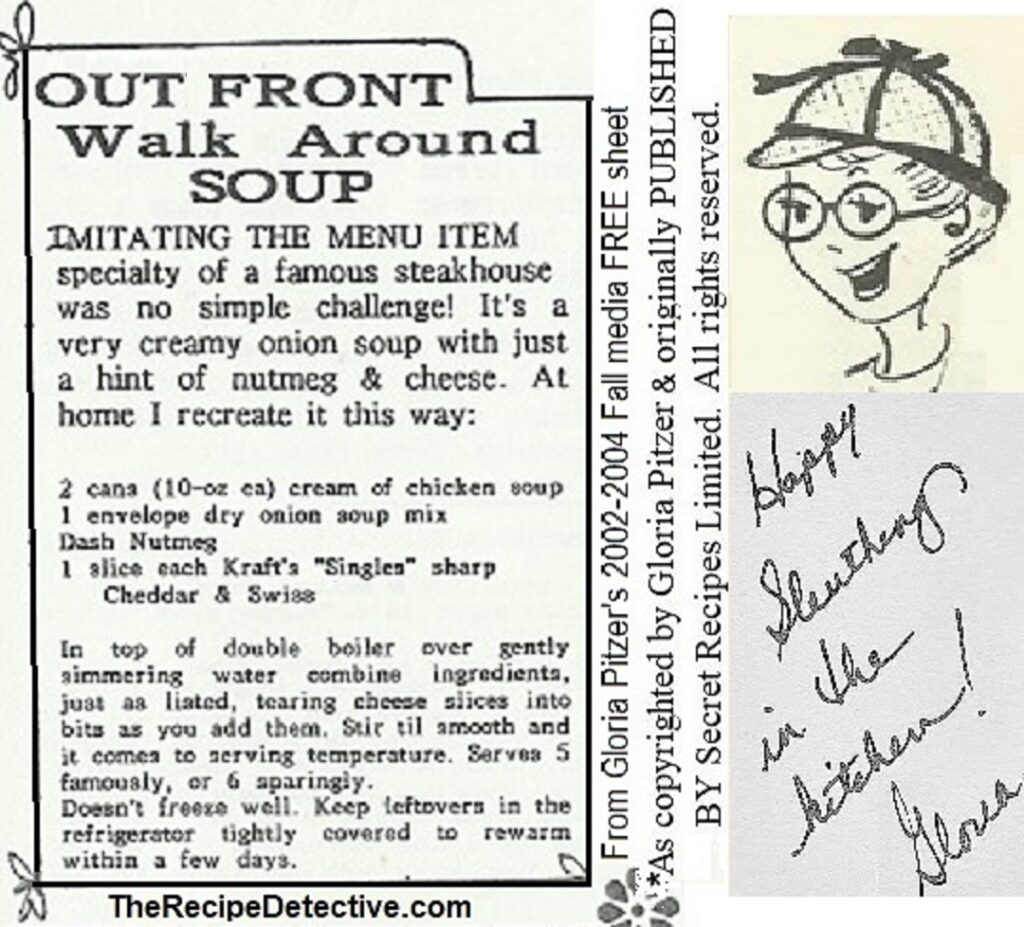 OUT FRONT WALK AROUND SOUP
By Gloria Pitzer, as seen on her 2002-2004 "Free Recipes" and ordering information sheet.
Imitating the menu item specialty of a famous steakhouse was no simple challenge! It's a very creamy onion soup with just a hint of nutmeg and cheese. At home, I recreate it this way…
INGREDIENTS:
2 cans (10-oz each) [condensed] cream of chicken soup
1 envelope dry onion soup mix
Dash nutmeg
1 slice each – Kraft "Singles" sharp cheddar and Swiss
INSTRUCTIONS:
In top of double boiler, over gently simmering water, combine ingredients just as listed, tearing cheese slices into bits as you add them. Stir until smooth and it comes to a serving temperature. Serves 5, famously; or 6, sparingly. Do NOT freeze this. Keep leftovers in the refrigerator, tightly covered, to rewarm within a few days.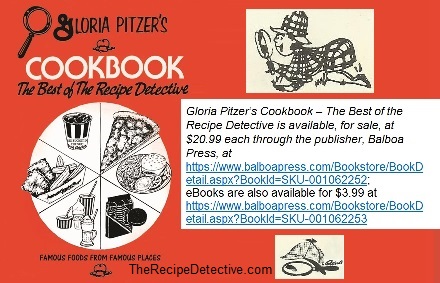 See also…