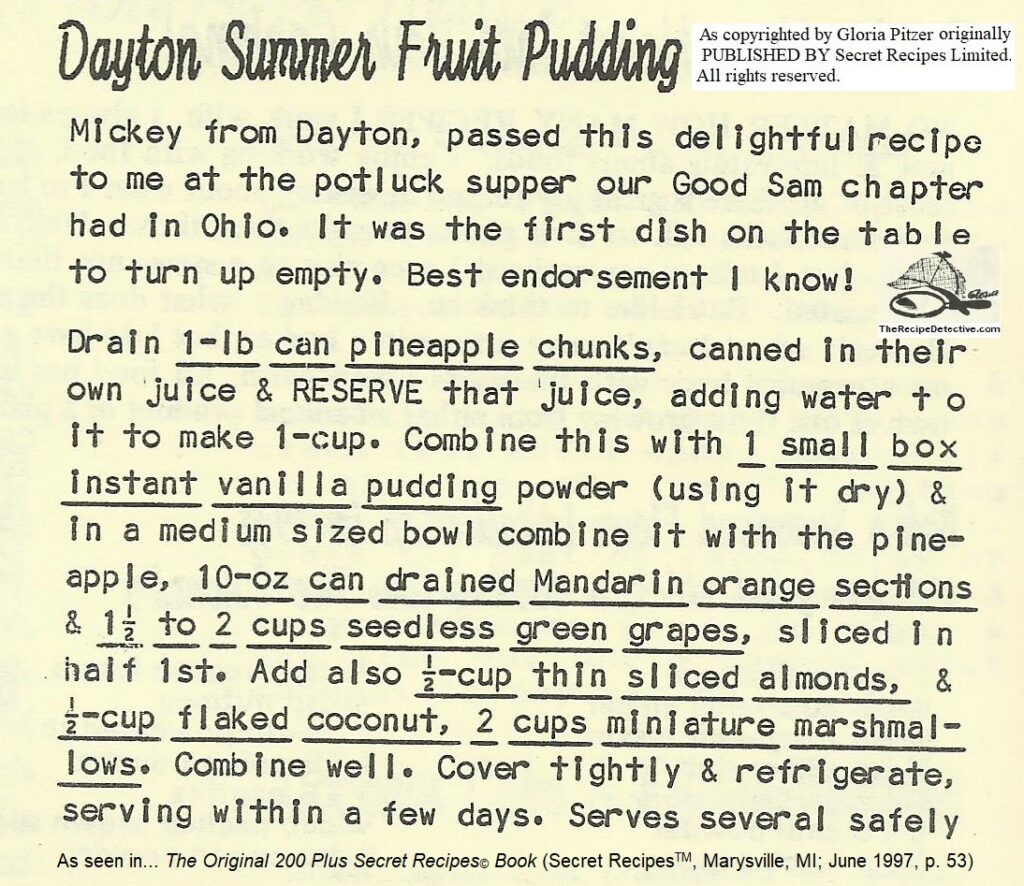 DAYTON SUMMER FRUIT PUDDING
By Gloria Pitzer, as seen in… The Original 200 Plus Secret Recipes© Book (Secret RecipesTM, Marysville, MI; June 1997, p. 53)
Mickey, from Dayton, passed this delightful recipe to me at the potluck supper our Good Sam chapter had in Ohio. It was the first dish on the table to turn up empty. Best endorsement I know!
INGREDIENTS:
1-lb can pineapple chunks, in their own juice
The pineapple juice (above), plus enough water to make 1 cup
1 small box instant vanilla pudding powder
10-oz can mandarin orange sections, drained
1½ to 2 cups seedless, green grapes; sliced in halves
½ cup thin sliced almonds
½ cup flaked coconut
2 cups miniature marshmallows
INSTRUCTIONS:
Drain pineapple and RESERVE the juice, adding to it enough water to make 1 cup. Combine this with the pudding powder and, in a medium size bowl, combine [pudding mixture] with the pineapple, mandarin orange sections, & grape halves. Add almonds, coconut, and marshmallows. Combine well. Cover tightly and refrigerate, serving within a few days. Serves several safely.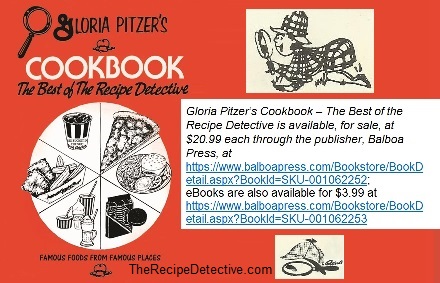 See also…