Thank God Its Monday and, as such, #HappyMonday to everyone! I personally look forward to all Mondays because they're my 52 Chances a year, in which I get to share Memories of My Mom with you!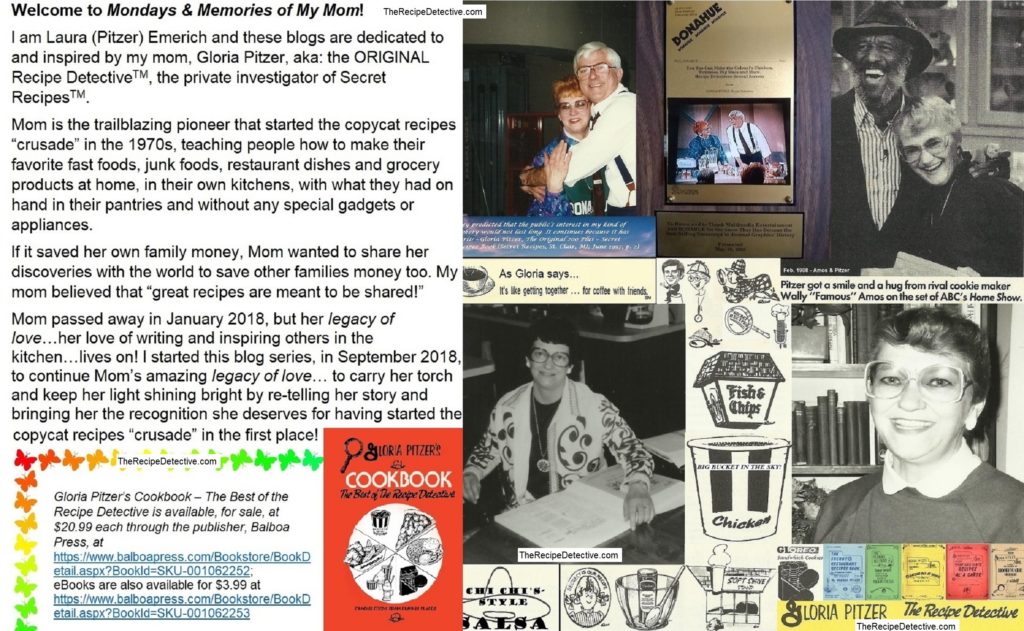 There are some places (within a couple hours' drive or one-day-road-trip destinations) that my husband and I enjoy so much we love to visit them frequently. One such place, which was also a favorite destination of Mom and Dad's, is Frankenmuth, Michigan!
Michigan is rich in German heritage, especially in its own little Bavarian gem, known as Frankenmuth. This little town, just southeast of the Saginaw-Bay City area, has been world-famous throughout generations, for their German-heritage and family-style, fried chicken dinners (among other things).
Michigan-based restaurants that Mom would frequent to taste-test their dishes and develop imitations of them at home included palette pleasures from Zehnder's and the Bavarian Inn restaurants in Frankenmuth, which are the two major restaurants in Frankenmuth that serve the world-famous family-style chicken dinners.
Zehnder's was originally the Exchange Hotel (1856). The Zehnder family purchased it in 1928 and began serving their first chicken dinners in 1929. Zehnder's and the Bavarian Inn's restaurants are owned by different relatives of the same Zehnder family. In 1984, the two became separate corporations, with friendly competitions between relatives.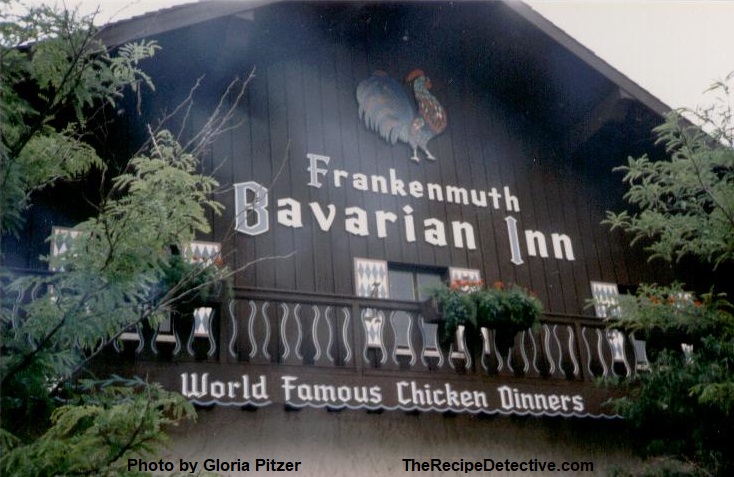 Tourists flock to the tourist town treasure called Frankenmuth year-round, from all over the world, and stand in line for hours for the famous chicken dinners served at one of the two major establishments in town, Zehnder's and the Bavarian Inn.
All the food is served in dishes, set in the middle of the table (family style, just like at home), from which "the family" helps themselves. The wait staff refills the serving dishes as needed. [Note: Reservations get you in more quickly than waiting in line.]
Over the years, Mom came up with almost two dozen imitations of some of Frankenmuth's famous dishes and treats from the two major restaurants mentioned above; plus, some bread and confection imitations from the local bakeries and fudge shops. Several of Mom's imitations from Frankenmuth can be found on the Recipes tab of this website.
Mom and Dad loved to take road trips to Frankenmuth, as do me and my husband. It's a beautiful drive through small towns (if we stay off the expressway). Once there, you'll find unique shopping and eating experiences among all the German culture that this small, sightseer town has to offer!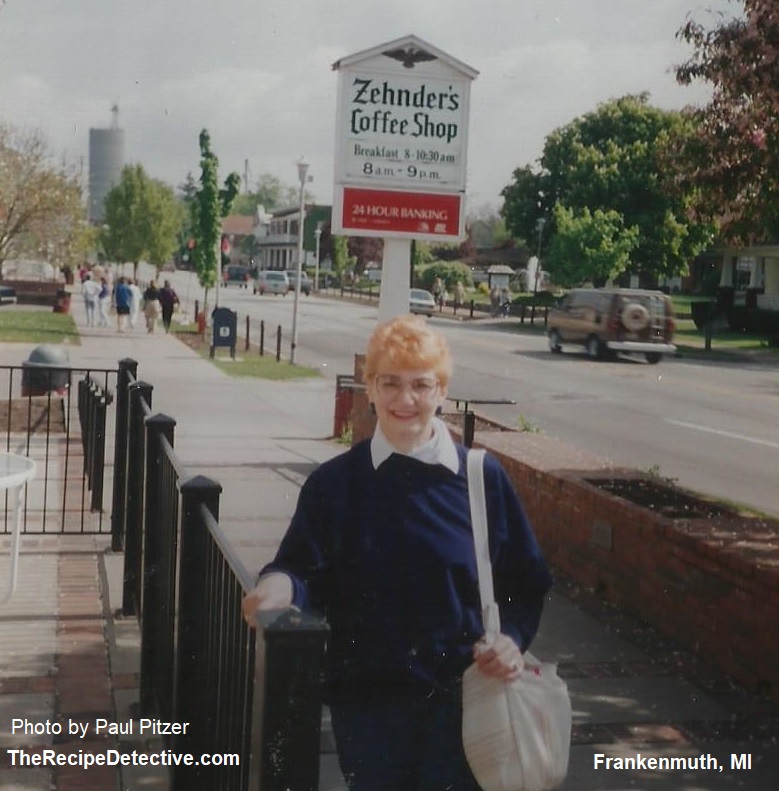 The town's German heritage exudes from its many restaurants, bakeries, fudge shops, hotels, breweries and other quaint little stores that line the mile-plus length of the main street through town – from Bronner's Christmas Wonderland (which is all Christmas, all year) to the Frankenmuth Brewery!
Frankenmuth is a unique town that has, for decades, been renowned for their sit-down, family-style chicken dinners. It's a hop-skip-and-a-jump from Saginaw, where one of Mom's favorite radio shows used to air for decades. It was called "Listen to the Mrs.", hosted by Art Lewis on WSGW-Radio.
I came across some of the show's cookbooks recently, in a Millington antique shop near Frankenmuth. They included recipes that Mom had shared on the show, as well as those offered by others. It's too bad that the internet has made these kind of shows obsolete. Now, AI is going to be eliminating more people and programs from radio, as well.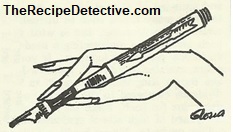 FROM MOM'S MEMORIES…
As seen in…
Gloria Pitzer's Better Cookery Cookbook (Secret RecipesTM, St. Clair, MI; May 1983, p. 66)
COME INTO THE KITCHEN
FAMILY RESTAURANTS and homestyle meals are returning to popularity. During the war-protesting days of Vietnam, the right to 'be different', the right to protest, to be individual made anything even slightly related to 'family' and 'home' forbidden or corny. People became impersonal to each other…
Now the pendulum is swinging the other way. The family and home have been reinstated…even in our restaurant industry. Today it is changing back to the personal, the warm, the family. The restaurant industry, in its urgent bid for the public's loyal attention, is trying to make their dining experiences like your home away from home. Hospitality is becoming their badge of honor!
The kitchen… is the best place to be when we're home! You'll notice that current home designers are getting away from the formal dining room area… Homes are becoming more functional in design, as well. In our continuing efforts to economize, to restrict energy sources and to bring the family back to the warm, bright, openness of a country kitchen, we have rediscovered the personal advantages of the best room in the house…
The classic country kitchen is coming back, where there is one large working space close to the appliance area and also open to the informal, large, eating area… It was a warm and workable kitchen that reflected a family as a unit… Every inch of it said: 'Welcome!' If you were a stranger when you entered, you were a friend before you left.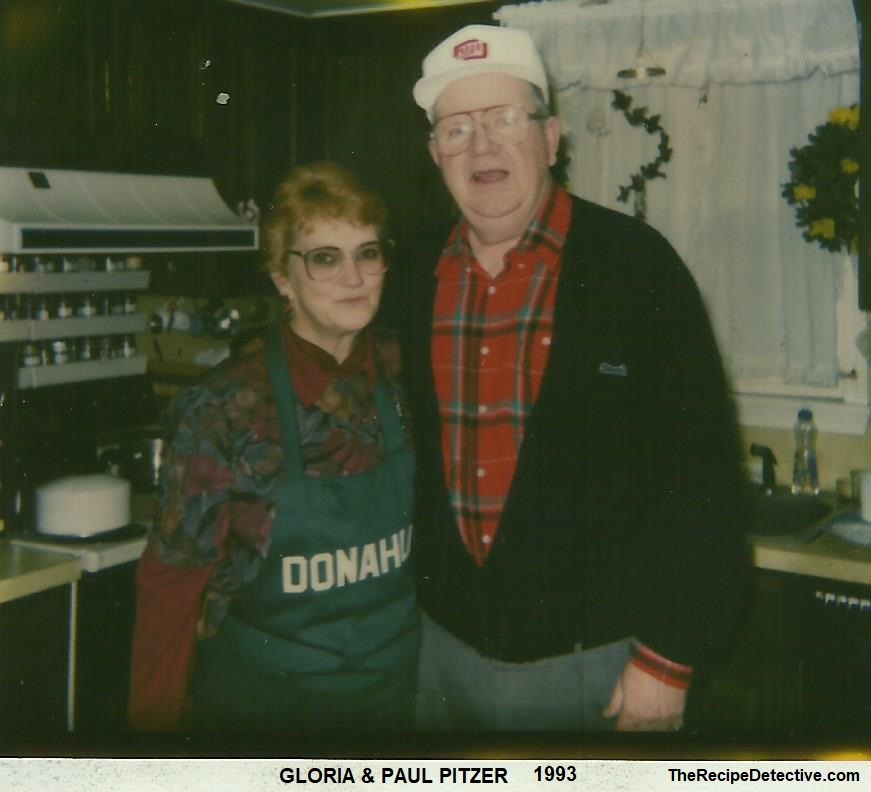 L.V. Anderson's article, The United Sweets of America (Aug. 24, 2014), claims that Michigan's unofficial "state dessert" is fudge! Likewise, Thumbwind.com's Top 13 Best Foods Which Made Michigan Famous, by the Thumbwind staff (Sep. 25, 2020), also alleges that Mackinac Island Fudge is the #1 favorite!
Also on Thumbwind's list of famous Michigan-made foods, is Detroit's Coney Island Hot Dog, at #2 (see Mom's recipe to imitate it at the close of this blog post) and Buddy's Detroit-Style pizza at #3. Those were followed by Traverse City's tart cherries, the U.P.'s pasties, and Frankenmuth's home-style chicken, to round out the top six choices.
No matter where you go across North America – from Michigan's own Frankenmuth, to California's See's candy shops, to Orlando's Walt Disney World in Florida, to Niagara Falls' Maple Leaf Village – fudge is a tourism staple and the very making of fudge, right before our eyes, has become an art form that entertains millions of tourists every year.

Have you ever heard of the term, "Christmas in July"? Coincidentally, Frankenmuth is the perfect place to visit for "Christmas in July", as Bronner's Christmas Wonderland is all about Christmas (and is the largest Christmas store in the world). It's open all year, every day (except Christmas Day).
PureWow.com's article, The 6 Most Charming Small Towns in Michigan, by Dan Koday (May 26, 2022), lists Frankenmuth as #2, tucked between Charlevoix and Petoskey, respectively; which are much further away than a one-day-road-trip (from southeast Michigan). But they were also among Mom and Dad's favorite Michigan vacation destinations.
TheCrazyTourist.com's article, 15 Best Small Towns to Visit in Michigan, by Jan Meeuwesen (Jan. 26, 2020), also lists Frankenmuth as #2. However, Jan tucked it between Saugatuck (which was #5 on Dan Koday's list) and Copper Harbor (in the U.P.).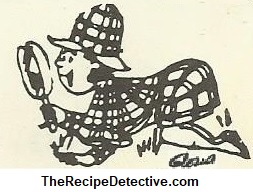 LAST THOUGHTS…
"Willkommen", which is German for "welcome", adorns the arch across Gera Road as you enter Frankenmuth, right by Bronner's Christmas Wonderland, from the south. I must say, Frankenmuth really is one of the most welcoming small towns I've ever visited. For a 3-mile-square, small town, they have a lot to offer it's tourists.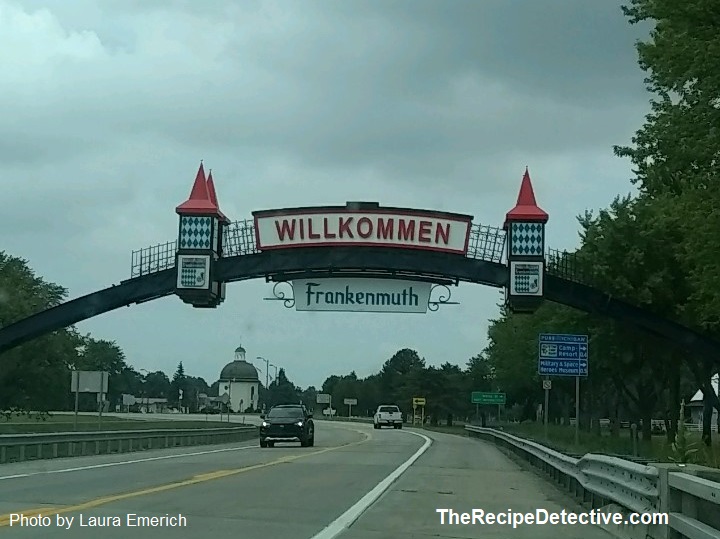 There are blacksmith demonstrations, as well as taffy and fudge making demonstrations. You can also learn how to hand roll pretzels, the traditional German way. The town hosts various festivals throughout the year, too.
Frankenmuth has multiple indoor water parks, an 18-hole putt-putt course, zip lines, and an aerial rope course. Bronner's Christmas Wonderland is open daily, year-round. The Frankenmuth Brewery offers tours and taste testing, too.
There's also an old, covered, wooden, traffic bridge; which crosses the Cass River, where it winds through town between the Bavarian Inn and River Place Shops – a Bavarian themed outdoor shopping mall. Aside from the shopping and food you can tour the town by horse-drawn carriage, riverboat, or a 16-person peddle trolley that also offers beer.
If you've never been to Frankenmuth, Michigan, it's a tourist town treasure that's worth adding to your bucket list!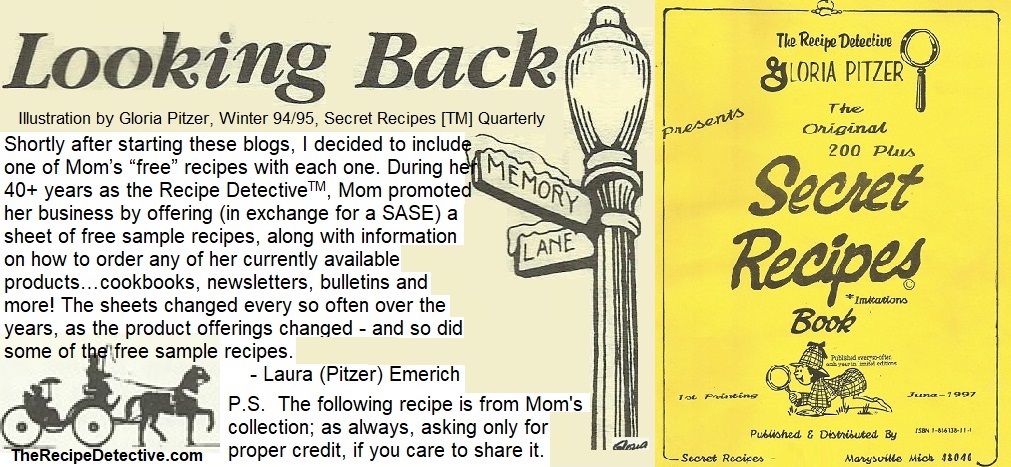 IN CLOSING…
In honor of Saturday, being National Give Something Away Day; and July, being National Ice Cream Month; and next Sunday, being National Ice Cream Day; here's Mom's copycat recipe for "Fried Ice Cream Balls" and "Best Fast Hot Fudge Sauce"; as seen in her self-published cookbook, The Original 200 Plus Secret Recipes© Book (Secret RecipesTM, Marysville, MI; June 1997, p. 15).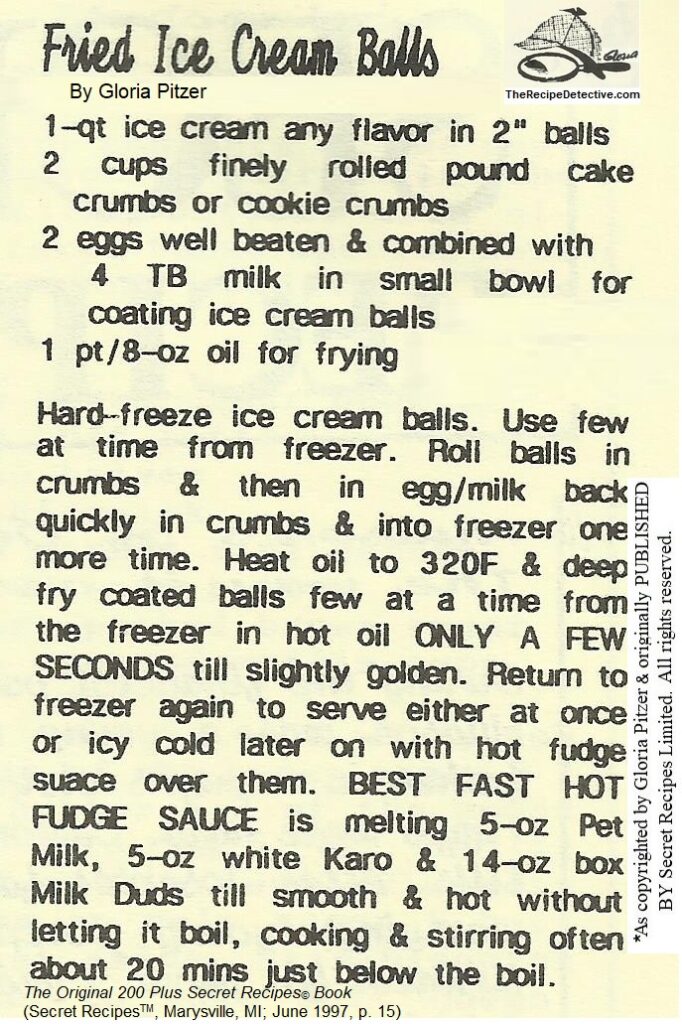 P.S. Food-for-thought until we meet again, next Monday…
July's observances include: National Baked Bean Month, National Culinary Arts Month, National Grilling Month, National Horseradish Month, National Hot Dog Month, National Independent Retailer Month, National Blueberry Month, National Picnic Month, and National Peach Month!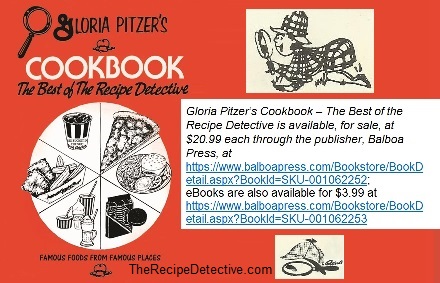 Today is also… National Kitten Day and National Pina Colada Day!
Tomorrow is… National Cheer Up The Lonely Day, National Rainier Cherry Day, National Blueberry Muffin Day, All American Pet Photo Day, National Mojito Day, and National 7-Eleven Day!
Wednesday, July 12th is… National Pecan Pie Day and Eat Your Jell-O Day!
Thursday, July 13th is… National French Fry Day, National Beans 'N' Franks Day, and National Delaware Day!
Friday, July 14th is… National Grand Marnier Day and National Mac & Cheese Day! In honor of the latter, here is a re-share of Mom's imitation of "Macaroni And Cheese Like Woolworth's" (our family's favorite)!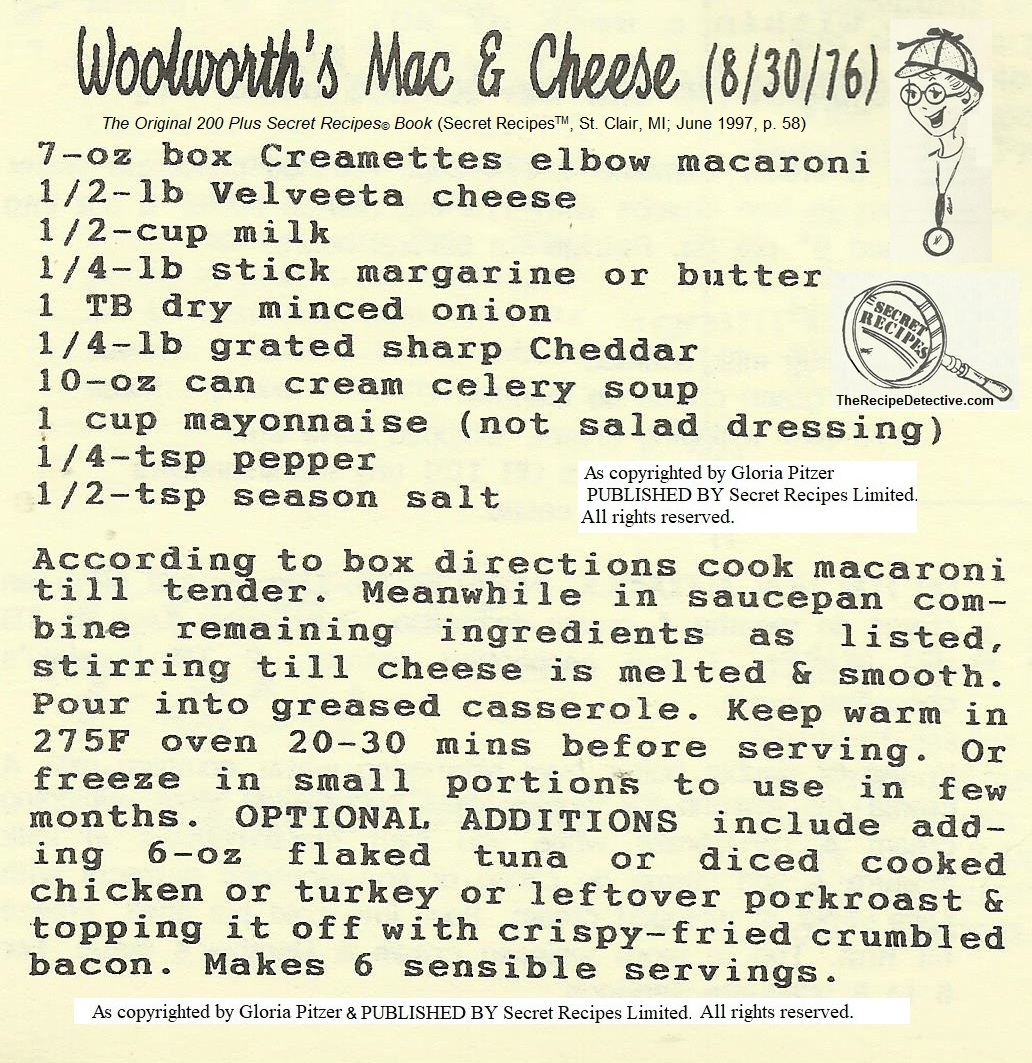 July 15th is… National Tapioca Pudding Day and National Gummi Worm Day! Plus, as the third Saturday in July (for 2023), it's also National Strawberry Rhubarb Wine Day and Toss Away the "Could Haves" and "Should Haves" Day!
Sunday, July 16th is… National Corn Fritters Day and National Personal Chef's Day!

…28 down and 24 to go!