Happy Monday and happy April to one and all! #TGIM – I always look forward to Mondays because they are my #52Chances each year to share my memories of Mom!
"Home is where the heart is…" – a very old proverb, which was originally attributed to "Pliny the Elder" (A.D. 23-79). The proverb has many interpretations. For so many people, "home" is not necessarily a structure but, rather, wherever we are, as long as we're with our loved ones. "Home-sweet-home" memories are deeply ingrained in many of our hearts, like a Norman Rockwell painting.
It's nearly impossible to forget whatever our individual interpretations of "home" is in our lives. However, nowadays, that proverb is taking on a whole new meaning and interpretation, as Michigan, like many other states, is under a "Stay Home, Stay Safe" order; meaning we should all stay home, only going out for ESSENTIAL things, like food and medicine. As we try to flatten this pandemic curve, it's becoming more and more like "Home is where our health is!" Additionally, many are now learning more and more about "DIY" and self-sufficiency skills.
Still, so many people just aren't adhering to the "Stay Home, Stay Safe" order that many of us are under because they are more concerned about their constitutional rights being infringed upon than the health and welfare of their families, neighbors, communities and other surrounding communities as well. To those I say, "GET OVER IT!" Just bite the bullet and do what NEEDS to be done. It's only for a little while, IF WE ALL PARTICIPATE! "This, too, shall pass!" Remember, everything in life is temporary – including life, itself.
Shout out, one more time, to MarcAndAngel.com, for their uplifting article, "7 Ways To Stay Strong When Everything Goes Wrong". It's five years old but timeless, as it really applies to the current, challenging days that we're all facing. I found this passage particularly inspiring:
"Remind yourself that everything in life is temporary. Every time it rains, it stops raining.  Every time you get hurt; you heal.  After darkness there is always light – you are reminded of this every morning… So if things are good right now, enjoy it.  It won't last forever.  If things are bad, don't worry because it won't last forever either.  Just because life isn't easy at the moment, doesn't mean you can't laugh.  Just because something is bothering you, doesn't mean you can't smile.  Every moment gives you a new beginning and a new ending.  You get a second chance, every second.  You just have to take it and make the best of it."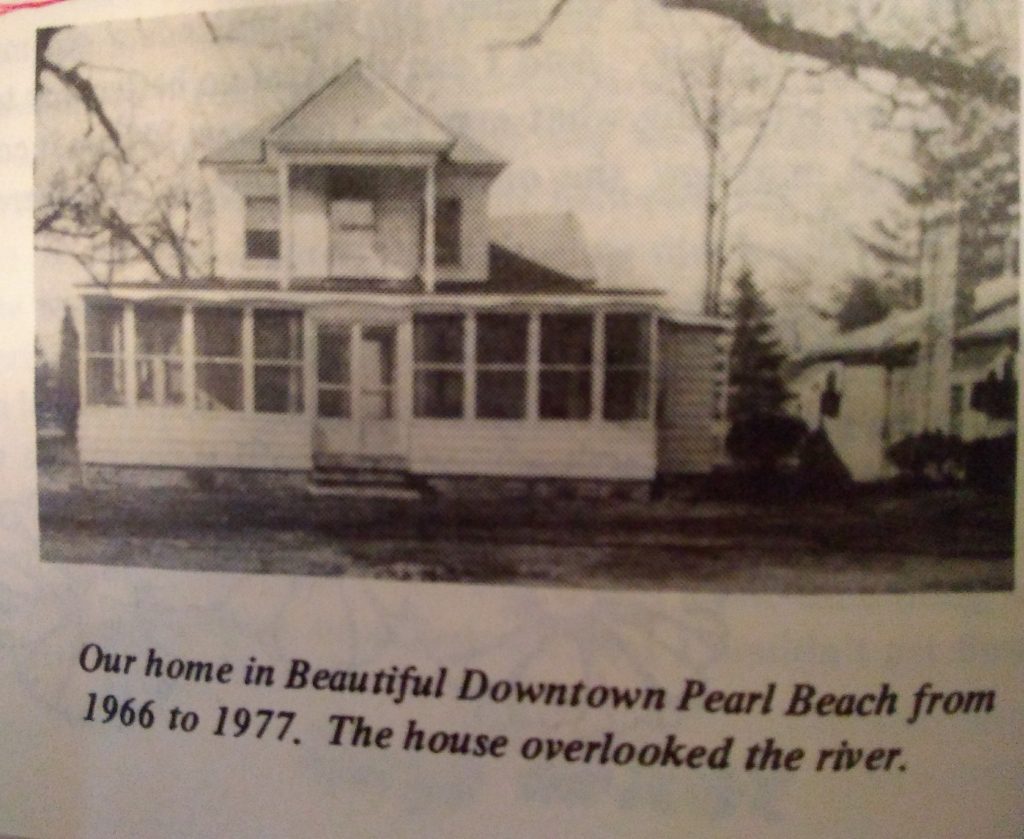 For the last few weeks of March, at the end of my blog posts, I've been promoting getting a jump-start on two of April's national month-long observances, #NationalMonthOfHope & #StressAwarenessMonth because, more than ever, as NationalDayCalendar.com says, regarding stress awareness, "we are all challenged to keep our stress levels low, and our peace levels high."
The month of April is also celebrating national observances for lawns, gardens and landscapes – among other things! Gardening can be very therapeutic if you're feeling stressed out and/or cooped up. With extra time on our hands these days, my husband and I are able to dedicate more time than usual to our annual outdoor spring cleanup and garden bed prepping duties.
Besides the fresh air and sunshine being a great mood-lifter, I find gardening to be a great stress reliever, as well as a wonderful low-impact exercise. As I mentioned in a recent blog post, our new norm has many people wanting to learn more about homesteading, self-sufficiency and growing their own groceries. I wrote a blog post called "Grow & Make Your Own Groceries" in March of 2019. It's a great subject to revisit!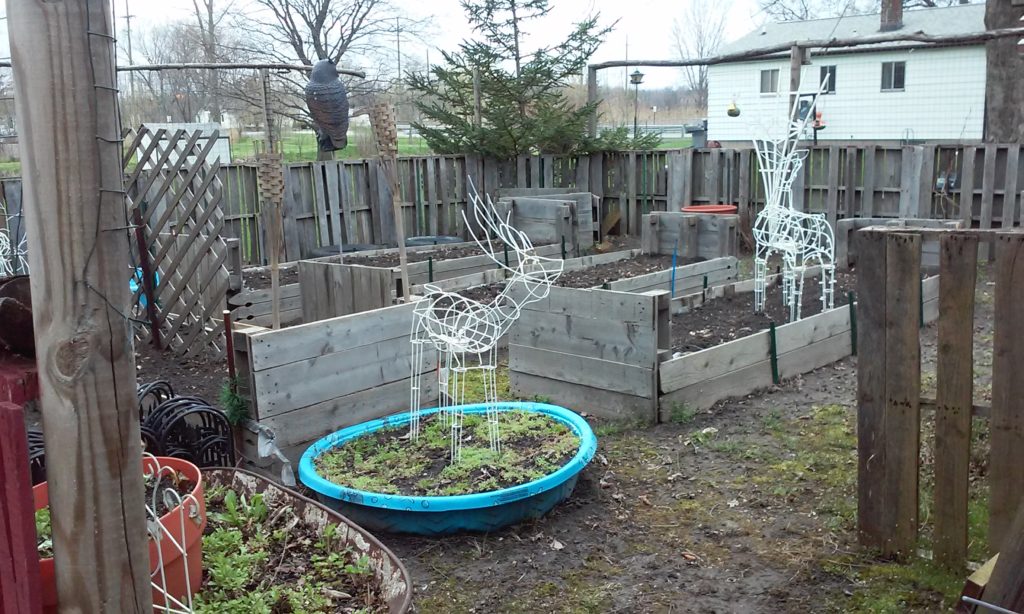 20 Everyday Activities and the Calories They Burn by the Editors of Publications International, Ltd. (as seen on HowStuffWorks.com)  claims that pushing the lawn mower for 1 hour can burn 324 calories; plus, spending 30 minutes raking up the clippings will burn another 171 calories.
That article also suggests that picking up yard-waste can, ironically, reduce your waist size; advocating that 4 hours of hard work, cleaning up the yard, burns about 1,800 calories! That's 450 calories per hour! Additionally, 2 hours of gardening burns about 648 calories or more, depending on the specific activity involved. The added perk is growing your own healthy herbs, fruits and vegetables at a much lower cost than going to the grocery store. Now is the season to start your gardening!
I've mentioned before that one of my personal favorites of Mom's self-published cookbooks is The Secrets of Homemade Groceries (Secret Recipes, St. Clair, MI; Sep. 1979) – aka: "Book 5". The cookbook is no longer in print, but I have seen some used copies on, both, eBay and Amazon. When I was a young mother and struggling to make ends meet, money was tight, and the pantry was often close to bare! Much like now, due to the food (and money) shortages going on during this pandemic.
Mom's "Homemade Groceries" cookbook was always my go-to-source AND still is! It teaches me how to make a lot of my favorite grocery products at home; as well as, how to stretch or extend other products, saving me quite a bit of money on my monthly grocery expenses for a family of five!
FROM MOM'S MEMORIES…
As seen in…
My Cup Runneth Over and I Can't Find My Mop (Secret RecipesTM, St. Clair, MI; Dec. 1989, p. 12)
WHAT'S VALUABLE – THE FAMILY
THE FAMILY IS IMPORTANT to this troubled world that seems not to know what direction to go in for comfort and relief. So, I cater, in our publications, mostly to this family, with all of the old-fashioned values I can gather and still not sound corny or even 'preachy'!
That for which I am most grateful, however, as I see how our family has worked together in helping us to build this dining room table enterprise into a substantial and professional operation, is the friendship that has grown over the years between [Paul, me and] the five children…my cup runneth over!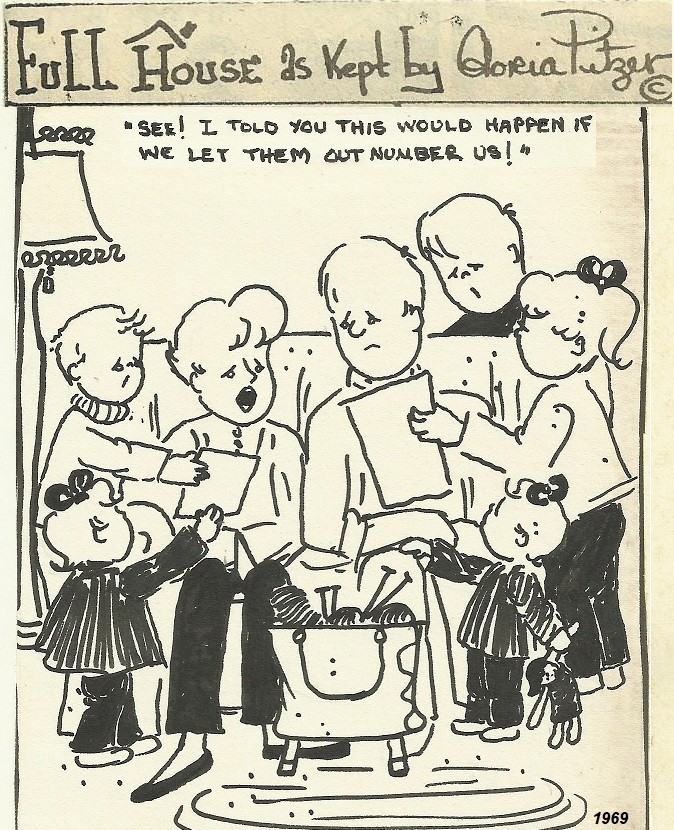 There's a renewed movement to make a lot of things at home. Not only can we control the ingredients for a particular diet/lifestyle that way but, also, save money too! That is, basically, what inspired Mom to write that particular cookbook in the first place. Back in 1979, a lot of people were getting concerned, and rightly so, with all the additives that are put into our convenient, shelf-stable, grocery products. Furthermore, we can usually save money, making it ourselves – as long as we don't add the value of our time into the equation!
The "work" of homemakers and the value of their time is often taken for granted by their families. However, the services they provide could earn a substantial salary in the open market – chef, maid/housekeeper, laundress, nanny, teacher, chauffeur, personal shopper, secretary, counselor, nurse, groundskeeper and gardener. In addition to these skills, homemakers also contribute a lot more to the home and family of which no amount of money can fill the needs.
According to Porcshe Moran, in her enlightening article, "How Much is a Stay-At-Home Parent Worth?", a homemaker [aka: stay-at-home-parent] could earn an annual salary of about $178,201, according to 2019 data she obtained from Salary.com. The following picture shows the data I obtained through Salary.com and Indeed.com regarding the average salaries paid, in Michigan, for the above-mentioned homemaker skills.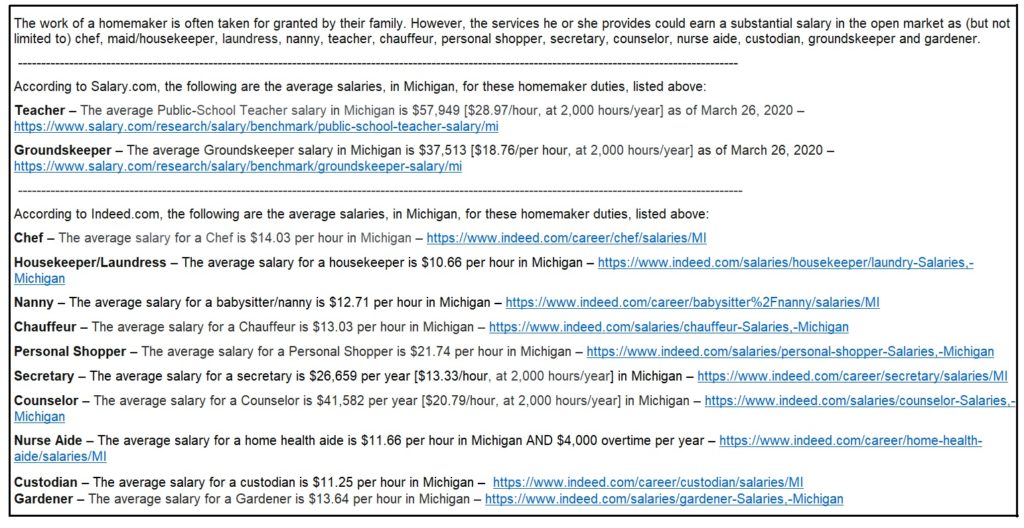 Once upon a time, a very long time ago, there weren't readily available services for chefs, maids, laundresses, nannies, teachers, chauffeurs, personal shoppers, secretaries, counselors, nurses, groundskeepers and gardeners – people did for themselves. About the only food things that were usually purchased at the "General Store", for the homestead kitchen, were the "staples" that most people couldn't make, themselves; such as flour, sugar, baking soda, salt, cornstarch, etc. Most homesteaders were self-sufficient in, at least, the basic things to survive.
If we didn't catch it or kill it, ourselves, fish was purchased at the fish market; while foul, farm and other meats were bought at the butcher shop. Likewise, if we didn't have our own cow or goat to milk or hens from which to gather eggs, fresh dairy products were usually delivered to our homes by the local creamery. Additionally, since we can't all be bakers, fresh baked goods could be procured at the local bakery. Similarly, if we couldn't grow our own, we went to the farmer's market for fresh herbs, fruits and vegetables.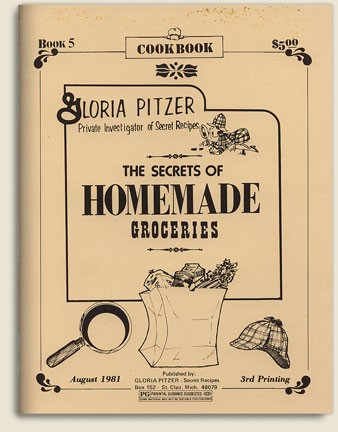 MORE FROM MOM'S MEMORIES…
As seen in…
The Secrets of Homemade Groceries (Secret Recipes, St. Clair, MI; Sep. 1979, p. 1)
Many people feel that life is uphill all the way. They fail to look at the things that are good, enjoyable and worthwhile. They are conscience only of the climb. No road is ever uphill forever! We should soon learn the importance of being able to also come downhill without fear and be able to notice the scenery along the road, too.
Going through life without noticing the scenery and trying to see some of the beauty that is there – waiting to be recognized – reminds me of running 'helter-skelter', up and down the supermarket aisles, without seeing the ABUNDANCE that is there. Just take a moment to look at the heart-breaking plight of starving people in many parts of the world and, then, take a good look at the aisles and aisles of food available in this country! [Written in 1979.]
We have so much available to us here…many people fill their backyards each spring with flowers and shrubs, when they could easily plant food-seeds instead, thus cutting something off that weekly grocery bill!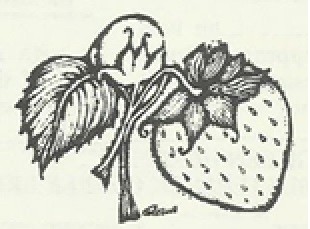 'The most valuable of all education is the ability to make yourself do the thing you have to do when it has to be done, whether you like it or not.'– Aldous L. Huxley, English Writer and Philosopher (b. 1894, d. 1963)
What happened to us, as a society? We've become a too-busy-with-other-things, instant-gratification-and-convenience-overloaded culture! About half a century ago, we evolved into times when both parents, in a family unit, had to work to make ends meet. The value of time changed dramatically, especially for the homemaker. Self-sufficiency and homesteading became a dying skill among many of the newer generations, who've opted to spend their time differently in exchange for conveniences – even to the extent of wanting more and more convenient food products.
Too many families are struggling to survive, right now; and it's predicted to get worse before it gets better. Before this pandemic, there wasn't enough time for a lot of people to make things from scratch, as they chose to spend their time on other things. We opened the door for convenient, processed foods in order to save us some time (instead of money), as time suddenly became a more valuable commodity. We still have about 16-18 "waking hours" in our days, every day. At some point, we just started prioritizing them differently – and now we must do it all over again, given our new norms these days.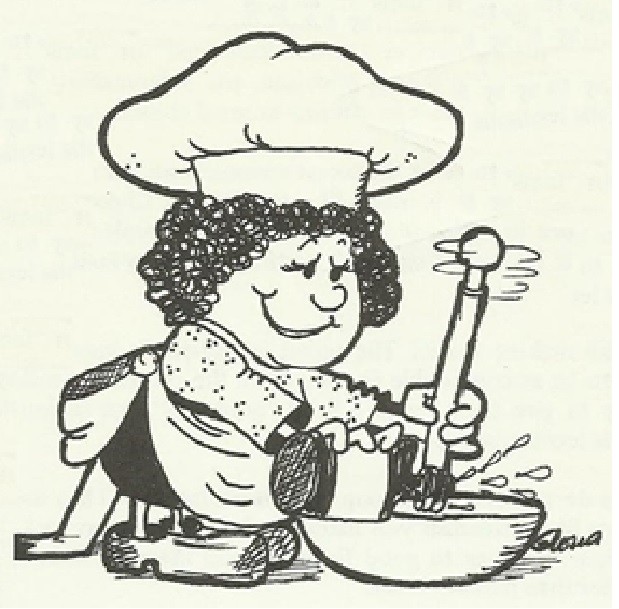 'Any change, even change for the better, is always accompanied by drawbacks and discomforts.' – Arnold Bennett, English Novelist (b.1867, d.1931)
The 'high demand', 'overhead costs' and 'expected profits' that are added to the prices of 'convenience' food products are what kill us at the grocery store check-outs! The lack of real nutrition that's missing from these manufactured goods are not benefiting our health any either. They're loaded with unnatural shelf-life stabilizers, none of which are found in homemade groceries, where YOU control the ingredients!
Most of Mom's cookbooks focused on imitating fast food, junk food and restaurant dishes at home – except for "Book 5", which deals exclusively with homemade grocery products and "extenders". This exceptional cookbook includes some principles of canning and freezing foods, as well as making your own mixes, sauces and seasonings at a great financial savings compared to buying them at the store! Although, sometimes, we just can't financially or physically afford convenience. The concept of homemade was hugely popular once and is, now, making another comeback.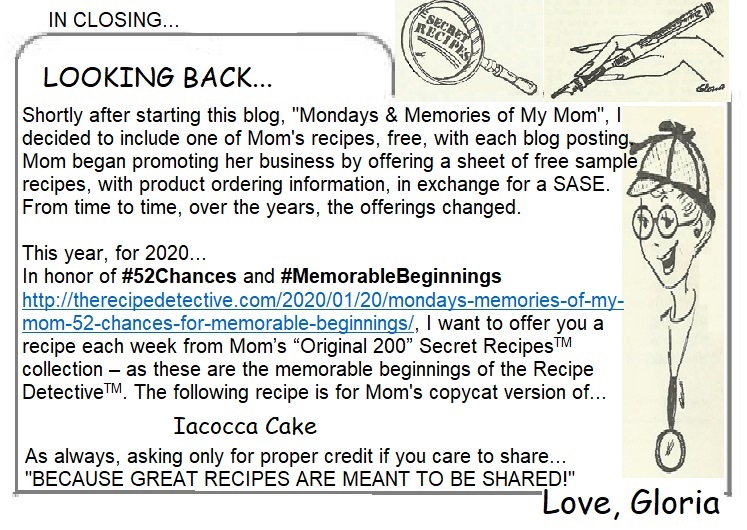 In honor of National Beer Day, which is tomorrow, the following beer cake recipe was quite a popular choice from among Mom's "Original 200" recipes.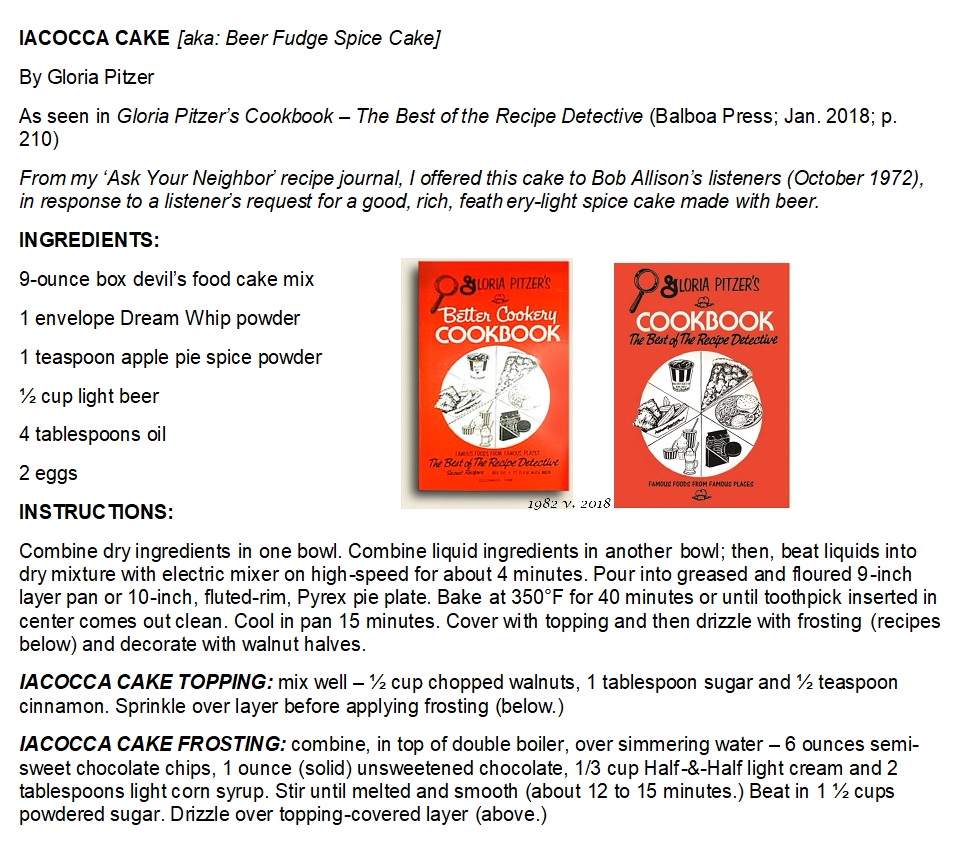 P.S. Food-for-thought until we meet again, next Monday…
REMINDER: NationalDayCalendar.com suggests that we… "Stop shaming Monday and look at what Monday has to offer… 52 CHANCES to see a beautiful sunrise… share your talents with the world… teach someone a new skill that will better their lives…" For me, it's 52 CHANCES to tell Mom's story and, hopefully, ignite happy memories for others; while re-inspiring love in the kitchen, in the home and family, throughout the neighborhood and around the world…
…14 down, 38 to go!