Happy Monday to all and #TGIM! I always look forward to Mondays because they are my #52Chances a year, in which I can share Memories of My Mom with all of you!
It was 47 years ago, this month that Mom put together her first newsletter, which she titled Gloria Pitzer's Homemaker's Newsletter; following the release of her first, self-published, cookbook, titled The Better Cooker's Cookbook (1973), which was compiled from recipes she developed while writing various, syndicated, food-for-thought and recipe columns.
In honor of December and National Write-A-Business-Plan Month, I want to share with you how Mom just kind of fell into a business plan that she accredits to a higher power, as it wasn't exactly what she had planned for her future writing career when she was young.
FROM MOM'S MEMORIES…
As seen in…
Gloria Pitzer's Cookbook – The Best of the Recipe Detective (Balboa Press; Jan. 2018, p. 292)
BEHIND THE SCENES
PRIVATE INVESTIGATOR OF SECRET RECIPES and 'The Recipe Detective' are the names that my friends in radio and newspapers have given to me, and I enjoy living up to that assignment! I enjoy working with these recipe secrets, but most of all, I enjoy writing about them.
I've been writing all my life… Going way-back to when I was in grade school. I was always writing a book, or a poem or a short story. It was a way of life from my earliest memories – a way over which I seem to have no personal control! I had to write… Preferably about what I knew best at the time. Little did I know that what I would come to know best would be cooking!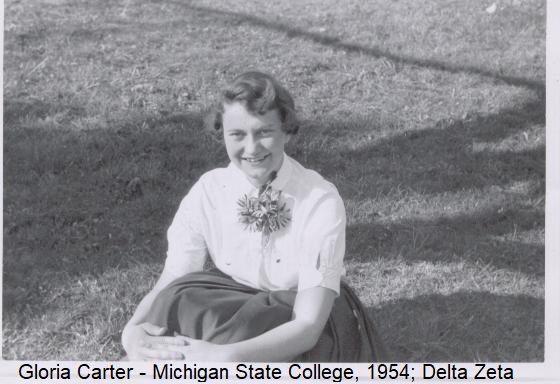 The one year that I spent at Michigan State (when it was still a college, mind you – you figure that out! Sophia Loren and I are the same age – and while we may have the same measurements, 36-28-36, mine are neck, wrists and ankles, I'm afraid) … Was one year in which I learned 2 important things – I could not pass my Creative Writing course and I was "kicked out" of Home Economics!
My Creative Writing instructor told me that I typed a neat looking paper and probably should be a secretary, for I would never make it as a writer. My Home Economics instructor advised me to spend the rest of my life having my meals delivered, for I was always finding fault with the way so many cookbooks were written.
I took a position with the J Walter Thompson Advertising company in Detroit, working as a secretary to the copywriters. I met my husband, Paul, there when he returned from a 4-year tour of service with the Air Force. We started dating and one year later we were married.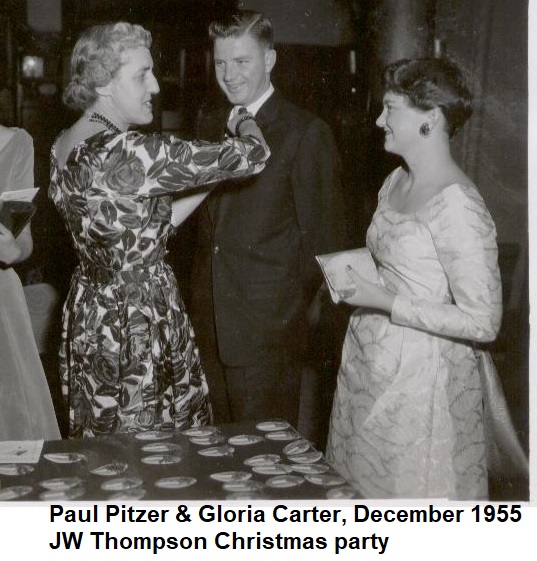 That was 1956. Bill was born over a year later, and then Mike came 20 months after that, and Debbie came along 20 months after that. I lost 3 babies in the next 3 years, but Laura was born in 1964 and Cheryl came 20 months after that. During those years, Paul was working for a sign company in Mt. Clemens, Michigan – where, in the 20 years he spent with them, he did everything from drafting to purchasing agent to account rep!
I kept up with my writing, always working for one of the suburban papers and constantly free-lancing to magazines. When Redbook sent me $500 for my 'Young Mother's Story' submission in February 1963, called 'We'll Never Live with In-Laws Again', I put part of the money into a typewriter, as I had always had to borrow one before that. I wanted a typewriter more than Reagan wanted to be president!
I put a lot of miles on that $39.95 machine – I designed a column for weekly newspapers and mailed out samples to over 300 newspapers. Within a year, I had acquired 60 regular papers for my "No Laughing Matter" column and another column I called 'Minding the Hearth'.
Columbia Features in New York offered me a contract, and, for a year, I allowed them to syndicate the column in competition with a new humorist, Erma Bombeck! (Right church, wrong pew for me!) When a big city paper carried Erma's column, Columbia placed mine in their competing paper. I split with Columbia on a 60/40 basis (I took 40) and finally, by mutual agreement, we broke the contract. I was on my own.
MORE FROM MOM'S MEMORIES…
As seen in…
Gloria Pitzer's Cookbook – The Best of the Recipe Detective (Balboa Press; Jan. 2018, p. 293)
HOW SECRET RECIPES BEGAN
When Columbia Features and I parted company, they had acquired only 2 additional papers from me and lost several more. Within 6 months, I had regained all my original papers and was syndicating the column from our dining room table, where we then lived in what my friend, Bob Allison, called 'beautiful downtown Pearl Beach' – a town so small that I told people City Hall was over a Dairy Queen, our McDonald's had only one arch and, if we had a Howard Johnson's, it would've had only 3 flavors!
We had a 9-year old station wagon at that time. It burned oil and barely got Paul to work and back without something breaking down! I rode a bike to and from the Pearl Beach post office every day where I mailed out my columns and then looked for responses to ads I had placed in the Tower Press and Grit magazines for recipes on 4×6-inch cards that enabled you to imitate famous dishes at home.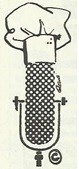 BOB ALLISON's 'ASK YOUR NEIGHBOR'
I was a regular participant on Bob Allison's 'Ask Your Neighbor' radio show that aired 5 days a week for 2 hours in the morning. I used Bob's program for asking for food information that I needed for my weekly columns. Bob's audience was very helpful in supplying me with answers. To reciprocate, I would reply to some of the requests made by his audience when they called into Bob's show.
It was a unique format in that one could not simply call in a recipe or information simply because they wanted to share it with others. The information or the recipe had to, first, be requested by a previous caller. Many of my first 'Secret Recipes' were developed because of requests made specifically by Bob's callers for such dishes as The Colonel's secret spices, Arthur Treacher's fish batter, Sander's hot fudge, Win Schuler's bar cheese and so on.
At the suggestion of one of Bob's callers that I should put all my column recipes into a book, I wrote my first edition [1973] called 'The Better Cooker's Cookbook'. In less than a month, I had sold 1000 copies. I wasn't satisfied with the book, so I didn't reprint it – but, decided that it might work out better if I could do those recipes monthly.
So, in December 1973, I put together my first issue of what came to be my "Secret Recipe Report", a newsletter that, for 106 consecutive monthly issues, brought me in contact with the many so-called secrets of the commercial food and restaurant industry.
I probably wouldn't have done the monthly, except for a falling-out I had with the editor of a small-town paper for which I was writing a food column. I had published some of my first attempts at duplicating famous dishes in that column and the response was beautiful, until I offended one of the papers biggest advertisers with a rendition of their cheesecake… "The kind that nobody doesn't like."
The editor told me I would have to go back to standard recipes like macaroni and cheese, meatloaf or chocolate cake – or I could pick up my check. I told him to MAIL it to me. That's when I decided it was time to launch my own paper. That afternoon, I put out my charter issue, sending samples of it to those whose names and addresses I had on file from having written to me at the paper. That was the beginning of "Secret Recipes"!
AGAIN, MORE FROM MOM'S MEMORIES…
As seen in…
Gloria Pitzer's Cookbook – The Best of the Recipe Detective (Balboa Press; Jan. 2018, p. 294)
THE DIRECTION WAS ALREADY DETERMINED FOR ME!
WHEN I LOOK BACK now, I realize that I was so busy trying to prove that others were wrong about me, I couldn't see how events were taking place that would sooner or later put me where I had always wanted to be – writing for a worthwhile living, while making living worthwhile! In high school, I pestered the school newspaper sponsor, Mr. Rosen, to let me be on the staff. He had no hope for me at all as a reporter!
I was secretary of the Senior Class, [graduating] January 1954, and Judy Guest was secretary of the [graduating] June 1954 Senior Class. Judy was on the staff of the paper; but, even then, it was well-known that she hoped to write 'the Great American novel' –  and that she did, 20 years later, with Academy Award-winning 'Ordinary People'! Judy's great-uncle was Edgar A. Guest and Bud Guest, a famous radio commentator, was her uncle. It was only natural that writing would run in her family.
We were friends because we liked each other and were both involved with the same school activities. I was always glad that we continued to keep in touch, if only at Christmas, for nobody appreciated Judy's eventual success with 'Ordinary People' as I probably did, knowing how long she had wanted to accomplish that work.
Somehow, despite my personal objections to the direction in which I appeared to be going, it was just as likely that I would accomplish a properly written cookbook. Even in high school I was put on two-weeks' probation with the cooking class instructor, for having disregarded the recipe for a pie crust we were assigned to prepare in class. Mine was a recipe that I still use – and have published in this book – for the 'No Rolling Pin' crust. Apparently, it's true, that 'Life' is what happens to us while we're busy making other plans.
DIVIDENDS
Every successful accomplishment with my writing, after high school and the one year in college, was involved with recipes and cookbooks and restaurants. But I couldn't see that it was a kind of calling. I saw it only as an interest that temporarily kept me writing and making a worthwhile living at it.
WDEE-Radio, in Detroit, gave me a portable radio or a recipe that took first place in a contest they conducted – and in 1962, it was WBRB, in Mt. Clemens, that gave me a check for first place in their recipe contest. Soon after that, Better Homes & Gardens sent me a check for a recipe in a contest they had conducted.
WJBK-Radio gave me a maple stereo and radio set for their most unusual experience while listening to the radio, in 1964, when I wrote them about our 'Picnicking in the Snow'. Again, the story was food related, including recipes for having a cook-out on the beach at Metropolitan Park in the middle of winter, with the radio going to keep us in the proper mood.
It was all leading to my eventual work in the food industry – but I couldn't see that at the time I could only see that I had to write and with any luck at all, luck would be when preparation and experience met opportunity. The opportunity was close at hand.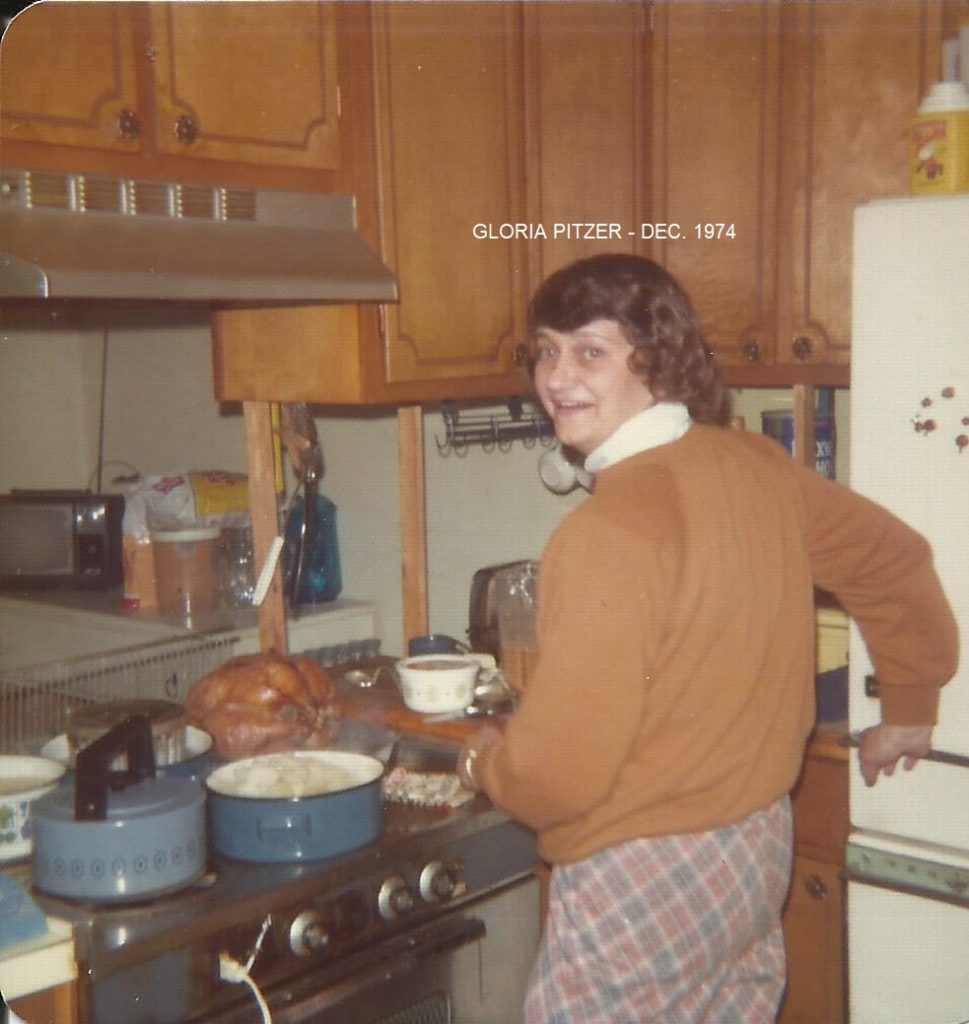 LAST THOUGHTS
Only two and a half weeks until we ring-in a new year! As I wrote in our Christmas cards last week, I can't help but reminisce over all of 2020's trials-and-tribulations compared to those in previous years. The Covid-19 pandemic and related restrictions and changes in how we normally lived our lives made 2020 a rough one for all of us.
On the other hand, it gave us cause to re-evaluate what is most important to us. We are all different, so everyone's "important things" will most likely vary from each other's; at least, to some degree. We will probably never completely return to those days and those ways. Sometimes, it's best to just move forward and adapt, as that is how we evolve as a human race.
As 2021 gets closer, I've been reflecting on the goals I made earlier this year – the ones at which I succeeded, as well as those at which I failed. It seems to me that it really doesn't matter when you start a resolution. The important thing is to see it through and commit yourself to its eventual success… The same as you would for a business plan!
IN CLOSING…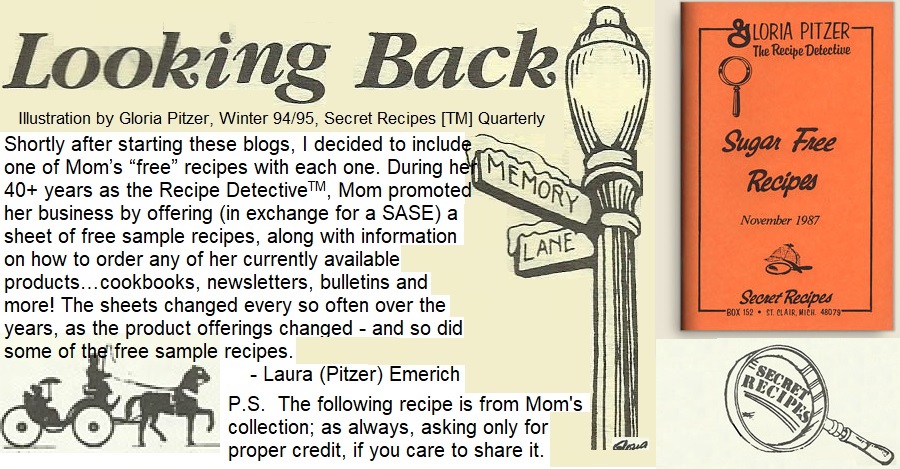 #RootVegetablesAndExoticFruitsMonth
December is National Root Vegetables And Exotic Fruits Month! Root vegetables include celery root, onions, parsnips, potatoes, radishes, rutabaga, sweet potatoes, turnips, etc. They are multi-beneficial to us, providing complex carbs and high-fiber, which aids in weight loss.
Root vegetables and exotic fruits also contain a massive amount of vitamins and minerals, as well as cancer-fighting antioxidants. However, while the U.S. produces vast amounts of root vegetables, exotic fruits are a bit harder to come by here, which is why we call them "exotic". However, you may find them in specialty produce places. These fruits contain large amounts of antioxidants, as well as vitamins A and C, iron, and phosphorus.
In honor of National Root Vegetables And Exotic Fruits Month, here is Mom's "secret recipe" for #PotatoDumplings; as seen in her self-published cookbook, Sugar Free Recipes (Secret RecipesTM, St. Clair, MI; Nov. 1987, p. 103)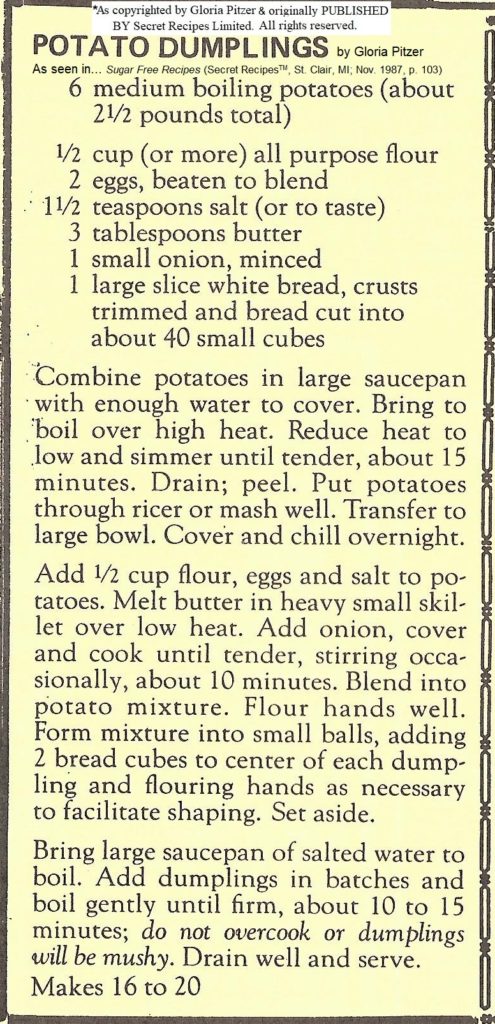 P.S. Food-for-thought until we meet again, next Monday…
Learn something new every day!
Some other celebrations for this week include:
Today is National Bouillabaisse Day
Tuesday is National Cupcake Day
Wednesday is National Chocolate-covered Anything Day
Also on Wednesday, through Christmas Eve, is Las Posadas, https://nationaldaycalendar.com/las-posadas-december-16-24/ which is a 9 day Mexican Christmas tradition based on the story of Mary, Joseph, and their search for a safe place to stay before Jesus was born. This has been a tradition in many Latin countries for more than 400 years.
During Las Posadas, communities come together for nine days and nights to festively decorate their homes and make traditional foods and drinks such as corn tamales and "ponche", a hot drink that is made of fruits like apples, oranges, lemons, prunes, and guava.
Each day is filled with song and prayer, but the main attraction is the group of people who act out and relive the nativity scene. The celebration begins with a procession at night, where participants carry candles, sing, and act out the nativity… And the kids even get piñatas!
Thursday is National Maple Syrup Day
Friday is National Ugly Christmas Sweater Day
Saturday is National Hard Candy Day & National Oatmeal Muffin Day
Sunday is National Sangria Day


…50 down and only 2 more to go!