I hope everyone had a happy Monday, yesterday; enjoying a safe and memory-making Labor Day weekend. This is a belated #TGIM! I always look forward to Mondays because they are my #52Chances a year, in which I can share Memories of My Mom with all of you!
Over 125 years ago, Labor Day became an official, national holiday. It is celebrated yearly, on the first Monday in September. Just as Memorial Day has become the unofficial start to summer, Labor Day has, likewise, become the unofficial end to summer.
While there doesn't seem to be many traditional customs for observing it, there are various kinds of individual community celebrations, including picnics, parades, outdoor concerts, festivals, fireworks and even shopping events; as retailers always offer huge Labor Day weekend deals and discounts to move out the rest of their summer stock. Moreover, many families like to take advantage of the extra-long weekend to go on one, last, summer vacation before the kids go back to school.
However, this is 2020 and what's "normal" has been put on hold (temporarily – we hope)! This year, family camping has become even more popular than ever, as families can travel safely (for the most part) with their own food, shelter, and personal belongings. There's a funny statement that I've seen on social media, from time-to-time, in a few different forms that basically says, "only Americans will spend thousands of dollars a year on STUFF just to live like hobos."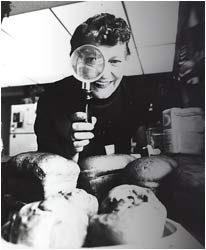 Coming up, on Wednesday, September 9th, is the national celebration of "I Love Food Day". What a fabulous thing to celebrate! As I wrote about in many previous blog posts, Mom was a pioneer and trailblazer in the food industry – creating a new niche in the fast food and franchise restaurants' field! In the early 1970s, Mom took on an "interesting challenge" to infiltrate and investigate the alleged secrets of the retail food industry.
In the mid-1970s, Mom was nicknamed the "Recipe Detective" by the radio listeners of Bob Allison's "Ask Your Neighbor" call-in program, because she could decipher what combinations of ingredients and techniques could be used at home to imitate many favorite restaurant dishes and fast food items; as well as packaged "junk foods" and other supermarket products, for which people were searching to replicate.
Mom developed hundreds (and eventually THOUSANDS) of recipes; imitating "famous foods from famous places" right at home and for less cost than going out! During the 1970s, Mom trademarked the nickname, as it became her signature format.
Fast food and junk food products were the most requested recipes for which Mom was asked to decode and devise a copycat version. Those types of recipes weren't found in cookbooks or any other source being published at that time. People were clamoring to find out how to make their favorites at home. After all, fast foods epitomized the very restaurants where most American families, like ourselves, were apt to patron if they wanted an affordable meal!
As a wife and mother of five, herself, in a struggling economy, Mom personally saw a necessity for the family unit to be able to afford dining out. That's how and why she came up with the concept of "eating out at home"; though, she didn't mean "grilling in the backyard"!
Mom had always seemed to possess a special talent for determining the origins of flavors in dishes – even in many supermarket products. Some of her recipes used unlikely ingredient combinations that were unheard of at that time, to achieve a certain flavor, color and/or texture. She also had a special talent for promoting herself and her unique creations. Right from the start, "radio" and Mom formed a seemingly natural friendship/partnership. She knew who her target audience was and where to find them!
'Luck is what happens when preparation meets opportunity.' – Seneca (Roman philosopher, mid-1st century AD)
The public loved the "new idea" of making the taboo fast food and junk food products, which critics claimed were so bad for us, right at home, where the cook controls the ingredients that went into it – taking the junk out of junk food. Mom proved that it could be done easily at home and at less of a cost, as times were tough, and money was tight – especially for the average American family.
People know what they like, and Mom found a way to help them "have their cake and eat it too!" Mom claimed to be able to take the junk out of junk food by making it at home, where you can control the ingredients. It was a break through that had many companies up in arms – that someone could possibly duplicate their product at home and then share it with the public! However, Mom never knew what the companies' actual "secret recipes" were for their scrumptious products, as she wrote about in the following passages.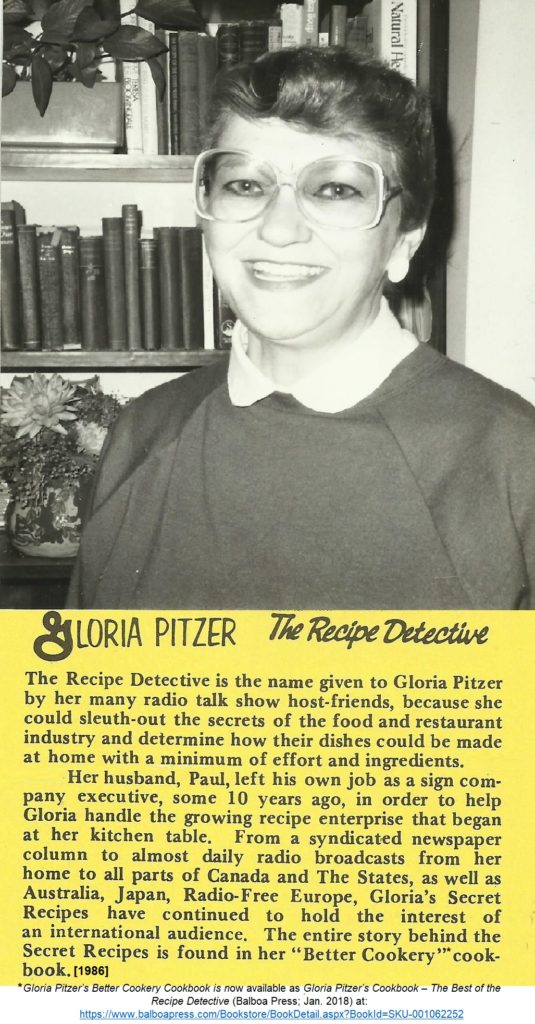 FROM MOM'S MEMORIES…
As seen in…
Eating Out at Home (Nat'l Home News, St. Clair, MI; Sep. 1978, p. 2-3)
You don't have to know exactly how the original dish was prepared by the commercial food chains. All you need is a basic recipe to which you will add that 'special seasoning' or that 'secret method of preparation' that sets one famous secret recipe apart from those similar to it…
When I work to duplicate a recipe so that the finished product is as good as (if not better than) a famous restaurant dish, I begin by asking myself a series of questions: I want to know what color the finished dish has…[and] was it achieved by baking, frying or refrigeration?…What specific flavors can I identify?… and about how much of each may have been used…
Similar tests are used in chemistry…[to]…break down the components of an unknown substance and try to rebuild it. So the cook must work like a chemist (and not like a gourmet; who, most of the time, never uses a recipe – but, rather, creates one.)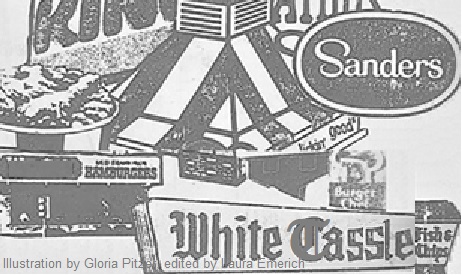 The most remarkable part of the duplication of famous recipes is that you can accept the challenge to 'try' to match their [dish or product]. Sometimes, you will be successful. Sometimes you will fail in the attempt. But, at least, it can be done ['practice makes perfect'], and it certainly takes the monotony out of mealtime when, for reasons of financial inadequacy, we can't always eat out…even if we could afford to eat at all or most of our meals away from home, wouldn't that become monotonous in time?
STOP CHEATING YOURSELF of the pleasure of good food. Eat what you enjoy, but DON'T OVER eat…This is what really causes the problems of obesity and bad health – rather than believing the propaganda of the experts that 'fast food' is 'junk food'…It is not! Poorly prepared food, whether it is from a fast-service restaurant or a [$20-plate in a] gourmet dining room, is 'junk', no matter how you look at it…if it is not properly prepared.
TO DEBUNK THE JUNK…don't think of Hostess Twinkies as junk dessert but, rather, the very same cake ingredients prepared in the Waldorf Astoria kitchens as the basis for their "Flaming Cherries Supreme". All we did [to imitate the product] was shape the cake differently, adding a little body to the filling and putting it INSIDE the cake, rather than on top as the Waldorf did!
Imitation is the sincerest [form] of flattery. – Charles Caleb Colton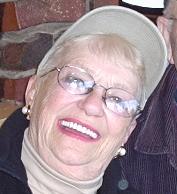 Mom has always tried to encourage the inner cook in all of us, through her love of food. Even if you didn't think you could cook at all, Mom could make you feel like a gourmet, making your own creations and bringing joy back into eating at home. Her recipes are always fun and easy to follow. She also made them simple to "customize", to suit your own diet needs.
'People don't care how much you know until they know how much you care' ― Theodore Roosevelt
Mom's original concepts of "eating out at home" and "taking the junk out of junk food" has brought so much joy to so many people who couldn't afford such "luxuries" as eating out or buying certain grocery items. Mom gained a lot of followers in the copycat movement (also some plagiarists), having started this concept in the early 1970s.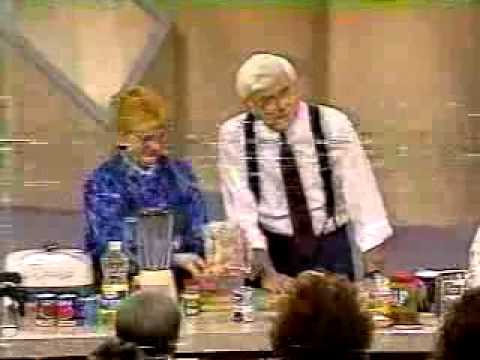 Last week, I started a list of 30 of the oldest fast food franchises and family restaurant chains that have developed since the early 1900s. Most of those in the list are among the "famous places" where Mom investigated and imitated "famous foods". The first one, pictured below, should have been included among last week's list.

Continuing on, here are some more chains that developed between 1940 and 1954…



Mom imitated many different donuts from many different chains. As for Dunkin', Mom imitated their potato doughnut, printing it in her cookbook, Eating Out At Home (Secret RecipesTM, St. Clair, MI; 1978, p. 36). In the late 1930s, Vernon Rudolph started selling a potato doughnut, under the name Krispy Kreme.


That I know of… Mom made an imitation of their Ranchero Sandwich, which appeared in her cookbook, Top Secret Recipes Al A Carte, (Secret RecipesTM, St. Clair, MI; 1979, p.41). She also imitated their hamburgers, which was printed in her cookbook, My Personal Favorites (Secret RecipesTM, St. Clair, MI; 2000, p. 25)

Mom made dozens of imitations of the KFC menu offerings, changing the titles of her products' recipes from "KFC" to "Big Bucket In The Sky!" Many were among her "Original 200" collection. She also wrote about the "Colonel" and his original franchise concept in most of her books.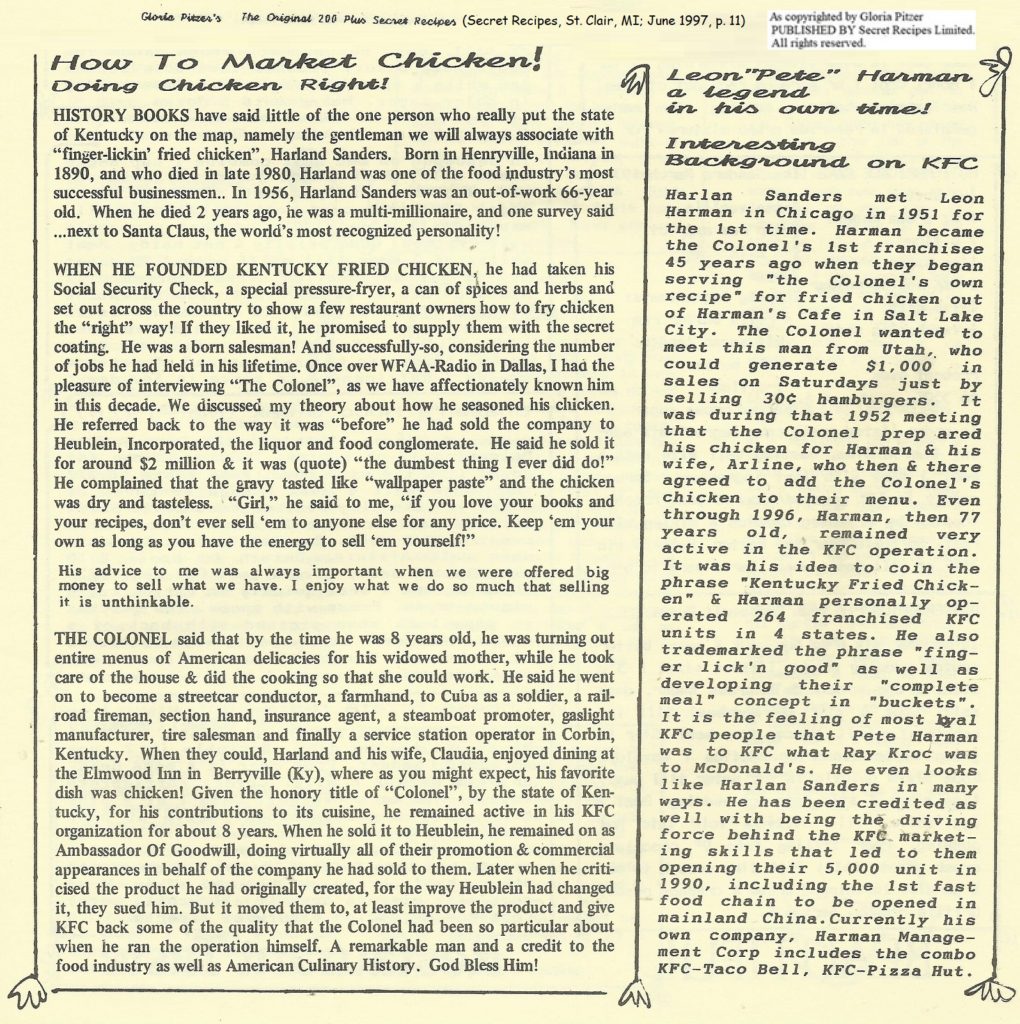 Denny's is another full-service, family restaurant that Mom enjoyed frequenting to taste and develop her own versions of their dishes, such as their chicken-fried steaks and English Breakfast. Mom also imitated their famous Honey-Mustard and Marinara sauces.


Burger King's ORIGINAL, "real" onion rings are not the same as the "minced" ones they serve now. Mom imitated many other of their "original" offerings, such as their onion rings, steak sandwiches and chocolate milkshakes.
The more I looked back on the different "famous places" for noshing during my childhood, the more I found that triggered those melancholy memories. Thus, the list goes on! Therefor, next week, I'll share some more family-friendly franchises that have launched since 1955.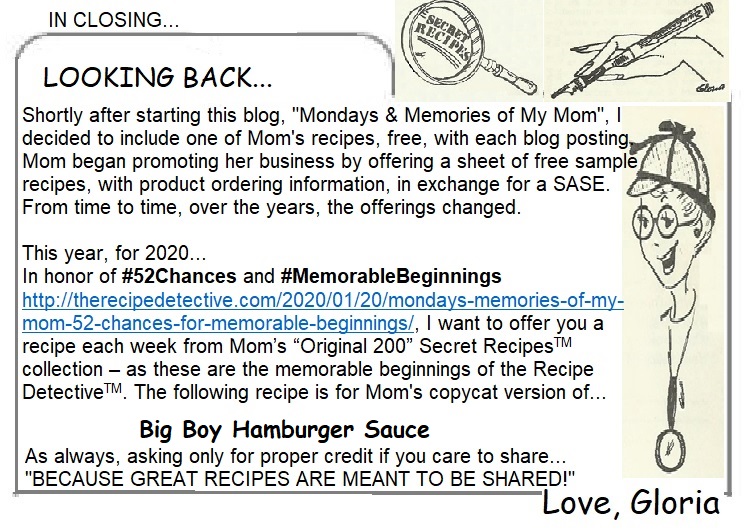 In honor of Big Boy's recent 84th birthday/anniversary, here is another one of Mom's copycat recipe for their famous Big Boy Hamburger sauce…
As seen in Mom's self-published cookbook…
The Original 200 Plus Secret Recipes© Book (Secret RecipesTM, St. Clair, MI; June 1997, p. 7)

P.S. Food-for-thought until we meet again, next Monday…
September 28th, 2020 will be National #GoodNeighborDay


…36 down, 16 to go!