Happy February and happy Monday to all! Thank God, It's Monday, again! #TGIM
February is Great American Pies Month and National Bake for Family Fun Month; plus National Hot Breakfast Month and National Snack Food Month! On top of that, TODAY is National Football Hangover Day and National Carrot Cake Day! Hence, check out the end of this blog entry for Mom's copycat recipe for a carrot cake like Awrey's used to offer in our local grocery stores – another one of her "Original 200" recipes that helped launch her success as the Recipe DetectiveTM.
That was the name bestowed on her in the mid-1970s by the radio listeners of Bob Allison's "Ask Your Neighbor" show heard, at that time, on WWJ-Radio, in the Detroit area. That was a significant cornerstone in the building of Mom's Secret RecipesTM legacy. She always referred to her business as a "family enterprise". But it was, truly, Mom's creation right from its very inception. The recipes, the research, the tests – everything, from the design of her products to the development of their contents to the marketing of it all – that was all Mom! Dad managed the business end and kept all the records (I think that's from where I got my OCD.) We kids helped Mom with simple tasks, after school and on the weekends… even into our adult hoods, and we continued to help out when business was more than busy for Mom and Dad to handle alone.
However, as with most every other small business, about the time that the internet became a household item for most people, the "Mom and Pop" operations began to dwindle. Likewise, the "hard copy" bookstores followed suit. It wasn't easy for Mom to give up her life's work when she retired her newsletter in December 2000, after 27 years of being in print. She had planned to still keep her hands in the industry a little bit, by consulting and free-lance writing among other things. But the newsletter was Mom's baby!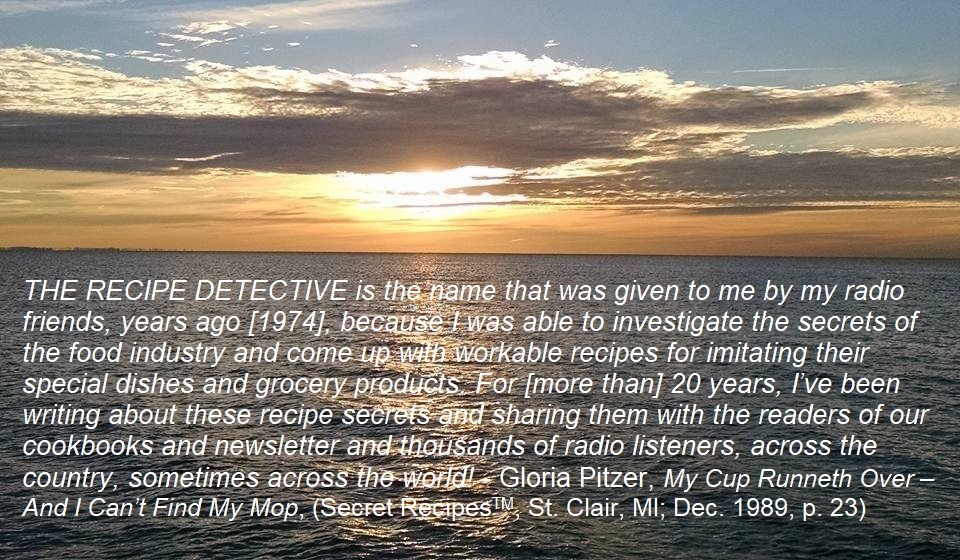 Last week, I wrote about all the little steps it took for Mom to trail-blaze the copycat recipes movement – but that was only the beginning, as there were many, many more little steps in the journey to her success as the Recipe DetectiveTM. There is so much more to it, so this is my continuing story of Mom's story, as she wrote about in many of her self-published books and newsletters. But especially so, in 1989, when Mom wrote and published, My Cup Runneth Over and I Can't Find My Mop, which was, basically, her story – although, she referred to it as 'our family's story', because she always considered her Secret RecipesTM legacy a "family enterprise". Mom had, at one time, in 1996, intended on writing a sequel to that book, as I have some of her lay outs for it. They inspire me even more so to re-tell her story!
Since 1974, when Mom began focusing on the development of her copycat-style recipes to imitate popular and famous grocery products, franchise restaurant dishes and fast food items, she subsequently carved out a unique niche in the food industry that brought her much attention; as word traveled fast across the wire services, considering the day and age it was, before common internet – mind you, this was decades before home computers and the world wide web!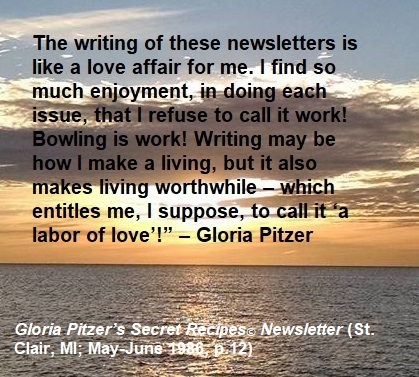 FROM MOM'S MEMORIES…
As seen in…
My Cup Runneth Over and I Can't Find My Mop (Secret RecipesTM, St. Clair, MI; Dec. 1989, p. 24)
HOW SECRET RECIPESTM BEGAN – ALL THE LITTLE STEPS
IT WAS WHILE I WAS WRITING for the Port Huron Times Herald that I was asked to do the food page column… And found [me] answering a stack of readers' mail. The first question I came to, really launched what was to become Secret RecipesTM. [1973] A reader wanted to know how to make the sauce like a place, called McDonald's, puts on their double-deck hamburgers.
'A place called McDonald's' meant a drive into the city, where this place, then, had only one arch. A sample of what they called their 'secret sauce' turned out to be a very good Thousand Island dressing, not unlike what Bob's Big Boy was already using on their double-deck hamburgers.
After a few taste-tests at home, the family agreed that we had come pretty close to their sauce; and, so, I included my version of their product in my food column along with a few other tidbits. The response from readers was so gratifying that the editor was only too happy to have me continue along this path for several weeks to come.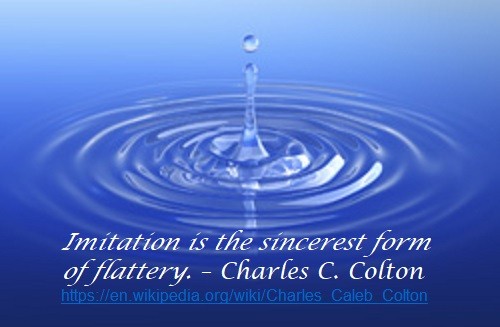 Each week, I took another famous place, similar to McDonald's, and tried to re-create a dish at home that would come close to what the restaurant called their 'secret recipe'. I was doing just fine until the week I decided to do a cheesecake recipe – 'the one that nobody doesn't like.' [Sara Lee's slogan]
Well, those wonderful people [from Sara Lee] had just bought a whole page of advertising in that week's food section, and they thought it was not only ungrateful, but downright rude of us to run a recipe for a product that was supposed to be just like theirs. I could see their point. The editor was beside himself with worry and immediately told me to drop the column!
I thought ahead to the time when we could… [flatter them with imitation…] But they were hardly flattered. I wanted to talk with the advertisers and try to work out something that would flatter them and their product…
[…which did indeed work in Mom's favor, later on, with the Hershey's people; regarding their indignation of her imitation for homemade peanut butter cups, allegedly like theirs, AND using a name for her product that too closely resembled their own…]
…but [for Sarah Lee's people] the editor would not hear of it. He told me to go back to the old way of doing the food column, which meant lima bean casseroles, plain chocolate cake and recipes with boring ingredients; or, as he told me, I could pick up my check.
Well, I was so sure that the recipe imitation idea would work, if not with his paper, was somebody else's that I told him to 'mail it to me!' …I went home to eventually start my own paper – what is now our Secret RecipesTM Newsletter©, and as the events leading up to and beyond, developed, step-by-step, the learning experiences contributed beautifully to the outcome.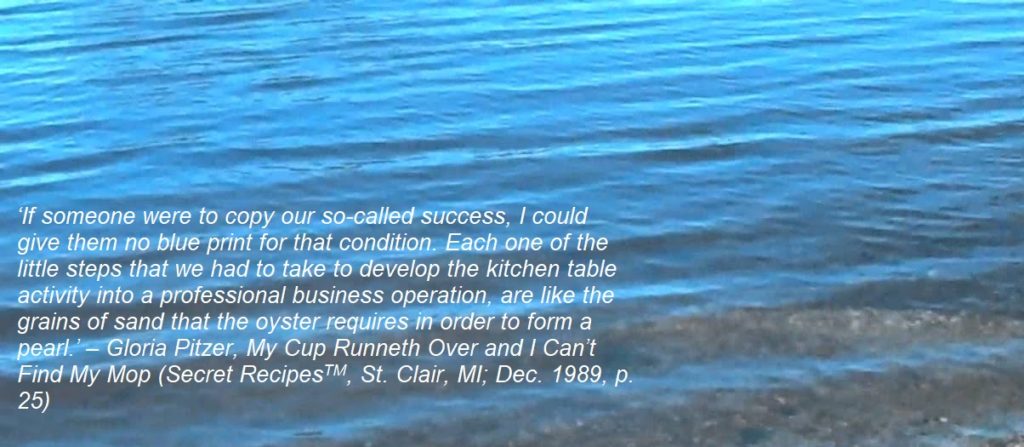 In the opening paragraph of Charles Dickens' famous novel, A Tale of Two Cities, he wrote: 'It was the best of times, it was the worst of times, it was the age of wisdom, it was the age of foolishness, it was the epoch of belief, it was the epoch of incredulity, it was the season of Light, it was the season of Darkness, it was the spring of hope, it was the winter of despair…' Those times were not much different from those which we experienced in small town, mid-America in the 1970s.
Like most Americans, back then (and still), Mom and Dad struggled to make ends meet for our family of seven (plus, a dog and cat, too), even though both of them were working. But, somehow, they always found a way to get through those trying times. Mom was very crafty at making whatever they could not afford to buy, from clothes and accessories to personal products like soap to food products like pet treats and many grocery items from frozen to shelf-stable options. As the old proverb says: "Necessity is the mother of invention!"
MORE FROM MOM'S MEMORIES…
As seen in…
My Cup Runneth Over and I Can't Find My Mop (Secret RecipesTM, St. Clair, MI; Dec. 1989, p. 36)
HOW SECRET RECIPESTM BEGAN – ALL THE LITTLE STEPS (Cont'd)
IT WAS THE WORST POSSIBLE TIME to launch a new business. The unemployment rate was terribly high. There was a newsprint paper shortage. There was a gasoline shortage. I couldn't pass up the opportunity to at least try to have my own publication, however. My confrontation with the editor at the Times Herald over the cheesecake recipe [like Sarah Lee's], was probably the best thing that ever happened to me – us, as a family, in fact.
I was forced to finally do something that, until then, I had only talked about doing because the advice I had listened to was bent on having somebody else handle my work. Of course, I could not tell Paul what I was going to do – that I was going to publish a newsletter and I was going to try and sell subscriptions to it all without the help of the [publishing and syndicating] agencies to which I had previously been turning.
I was determined to make this idea work, because I knew it was a good idea! It was a service that was needed [and not being met] and one that I could provide without ever having to leave the children again. With the help of the Almighty, I had every confidence that turning out a recipe newsletter was going to be something that would bless everyone concerned: me, the readers, the products mentioned, the reviews of restaurants – every idea was a blessing!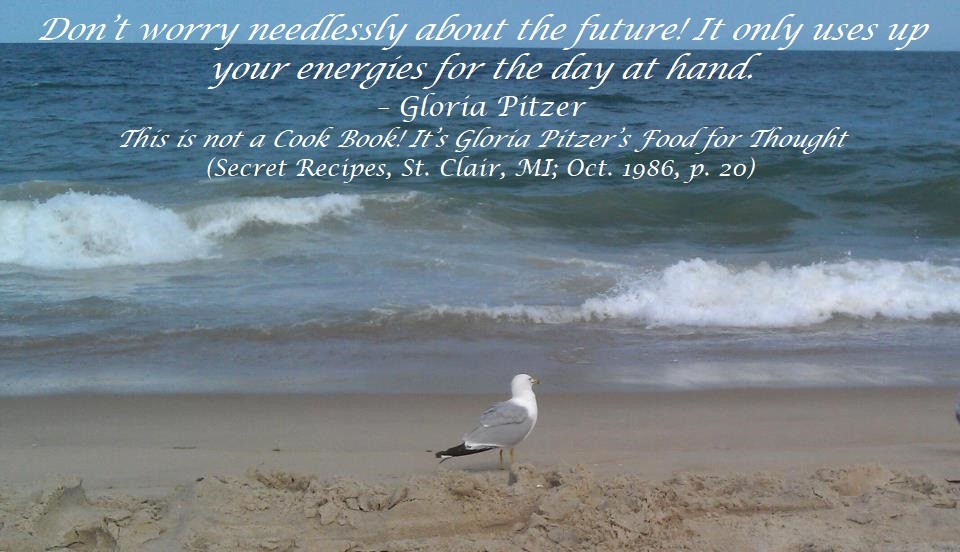 Whenever Mom was told that something was not achievable, her first instinct was to try to disprove it! She always had to at least try, anyway! After all, as Gordon B. Hinckley once said, "You have not failed until you quit trying." That was the kind of attitude on which Mom was raised. She always had faith in whatever she thought the Lord had planned for her, and she would trudge through whatever she had to face, in order to get where she wanted to be.
AGAIN, MORE FROM MOM'S MEMORIES…
As seen in…
My Cup Runneth Over and I Can't Find My Mop (Secret RecipesTM, St. Clair, MI; Dec. 1989, p. 38)
HOW SECRET RECIPESTM BEGAN – ALL THE LITTLE STEPS (Cont'd)
I ENLISTED THE HELP OF THE CHILDREN. I was taking in ironing at the time, at about $5 a basket, and sometimes I would earn as much is $50 a week. The money was supposed to supplement Paul's paycheck, which – as soon as we found could make ends meet, discovered somebody had moved the ends. So I took what money I could from the ironing earnings and kept the paper, ink and other supplies in stock in order to produce what was necessary to complete the newsletter.
I cut the stencils on my typewriter, added the drawings and fashioned a literary 'silk purse out of a sow's ear', as my dad would've said. The utility room, which was in the back of the house and looked out over the yard and the long driveway to the road was a perfect position to be in when it was time for Paul to arrive home from work at the end of the day. I would post the kids at the window to watch for Daddy so that I would be able to get everything put away and out of sight. I could not tell him what I was doing until I could assure him that it was paying for itself and that I was not going to lose money.

For nine months, I mimeographed, assembled and mailed out about 100 copies a month of my newsletter, the names of the subscribers having come from letters I kept from readers of my columns and from names and addresses given in other magazines where folks were looking for recipes. I mimeographed my own business cards and, as I have already told you, had no qualms at all about cutting them out and inserting them into [other] cookbooks in bookstores or department stores; leaving them in phone booths, in ladies' restrooms in restaurants or wherever I might find a likely audience. You must take every opportunity when you start out. Some ideas work. Some don't.
We tread a rather steep path when we attempt to wish on everyone what seems a solution to our own problems. It actually takes courage to think for oneself in a world which appears to have more than its share of profits of despair. I wasn't listening to any of them. I had my listening thoughts tuned into Angel messages that were leading me in a happier direction. I was never willing to give up. I'm still not!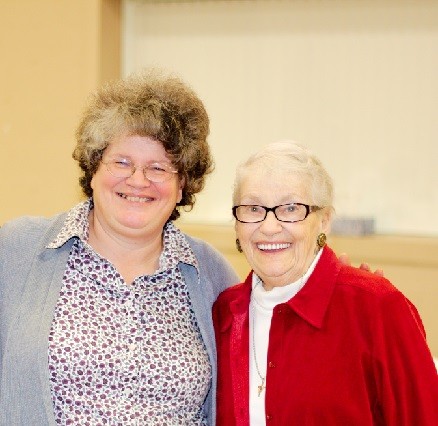 And neither am I, willing to give up what I am doing in Mom's stead…as many steps as it takes!
IN CLOSING…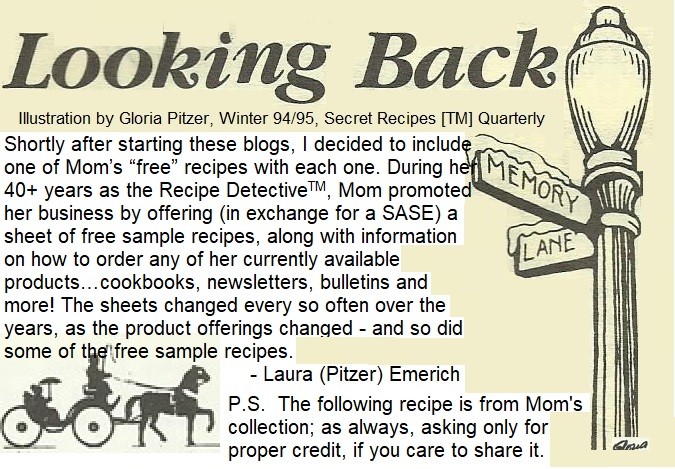 This year in honor of #52Chances and #MemorableBeginnings, I want to offer you a recipe each week from Mom's "Original 200" Secret RecipesTM collection – as these are the memorable beginnings of the Recipe DetectiveTM. The following recipe is also in honor of National Carrot Cake Day! #NationalCarrotCakeDay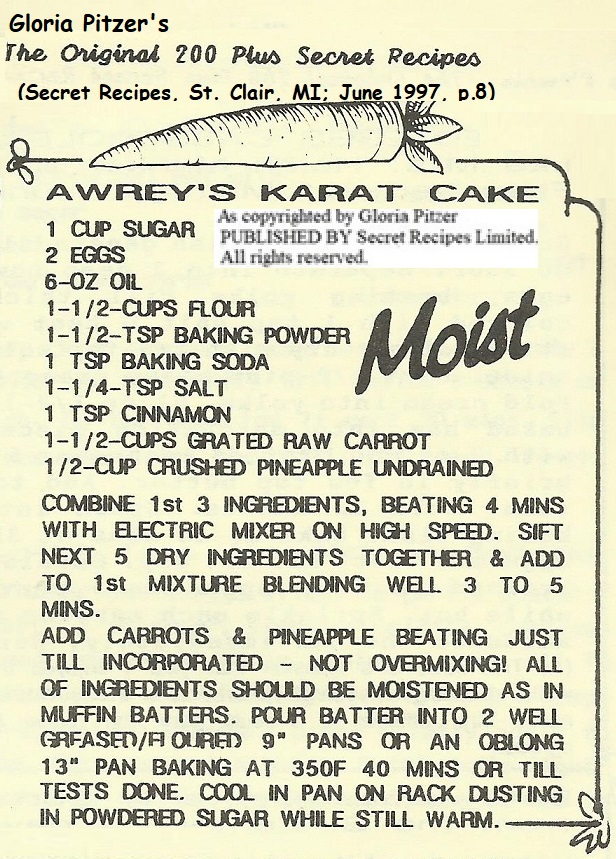 P.S. Food-for-thought until we meet again, next Monday…
NationalDayCalendar.com suggests that we… "Stop shaming Monday and look at what Monday has to offer… 52 CHANCES to see a beautiful sunrise… share your talents with the world… teach someone a new skill that will better their lives…" For me, it's 52 CHANCES to tell Mom's story, again; hopefully, re-inspiring love in the kitchen, in the home and family, throughout the neighborhood and around the world. Five down, 47 to go!
Gloria Pitzer's Cookbook – The Best of the Recipe Detective is available for sale, at $20.99 each, through the publisher, Balboa Press, at https://www.balboapress.com/Bookstore/BookDetail.aspx?BookId=SKU-001062252; it's also available in eBook form, for $3.99, at https://www.balboapress.com/Bookstore/BookDetail.aspx?BookId=SKU-001062253